Federal Government Breaks New Record for Spending Money
The federal government has spent more real money in the first seven months of this fiscal year than any other year in U.S. history, according to the latest monthly statement by the Department of Treasury. The previous record was set in 2011, when the U.S. was recuperating from the Great Recession.
In total, the U.S. spent $2.574 trillion, which marks an 8 percent increase over last year. The government also ran a $531 billion deficit from October through April. That's a 38 percent increase over the $385 billion deficit during the same period last year.
The change was largely due to an increase in military spending, healthcare and interest on debt owed, said the Treasury.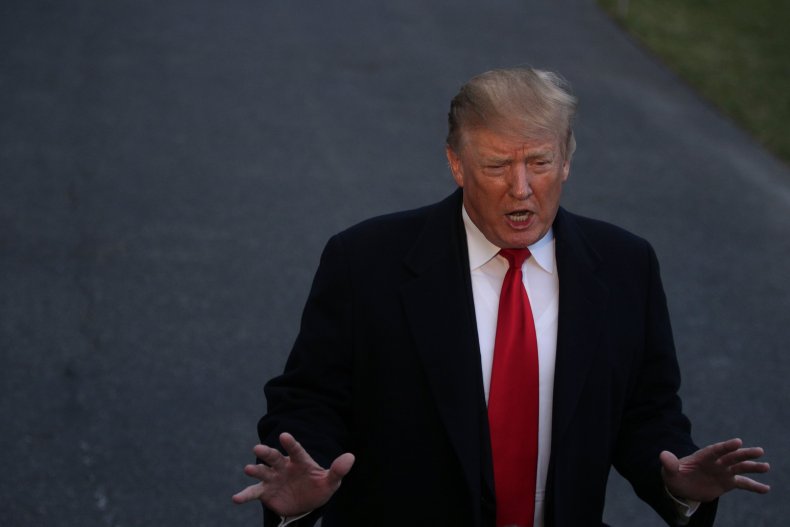 Meanwhile, the Congressional Budget Office released a report last week saying that President Donald Trump's 2020 budget proposal relied on overly optimistic economic assumptions and that the deficit would continue to grow from 78 percent of gross domestic product in 2018 to 87 percent of GDP by 2029. The president's budget assumed that the deficit would be $2.7 trillion lower than what the CBO estimated.
The president passed a $1.5 trillion tax bill his first year in office and sent Congress a record-breaking $4.75 trillion budget proposal in March. President Trump's interim chief of staff Mick Mulvaney said in April that his administration was "spending a bunch of money on stuff we're not supposed to."
The Trump administration's tax cuts and spending increases were responsible for 60 percent of this year's deficit, according to analysis by the Committee for a Responsible Federal Budget. Without the tax cuts and spending increases, this year's budget deficit would have been the lowest since 2007 at around $360 billion, instead of nearly $1 trillion.
Late last week, the International Monetary Fund released a report highlighting their concern over growing debt in the United States. The IMF's five-year projections found the U.S. among just four advanced-economy countries with projected debt increases in the next few years.
On Monday, the president said on Twitter that he would add another $1.6 billion to NASA's budget "so that we can return to Space in a BIG WAY!" The president said he intended to fund flights to "to the Moon, then Mars."
The request is unlikely to be enough to get NASA started on this mission. Jim Bridenstine, the NASA administrator, called it a "down payment," on Monday. "In the coming years, we will need additional funds," Bridenstine told reporters.