'Hard Power!' Mr. Trump's Viagra Budget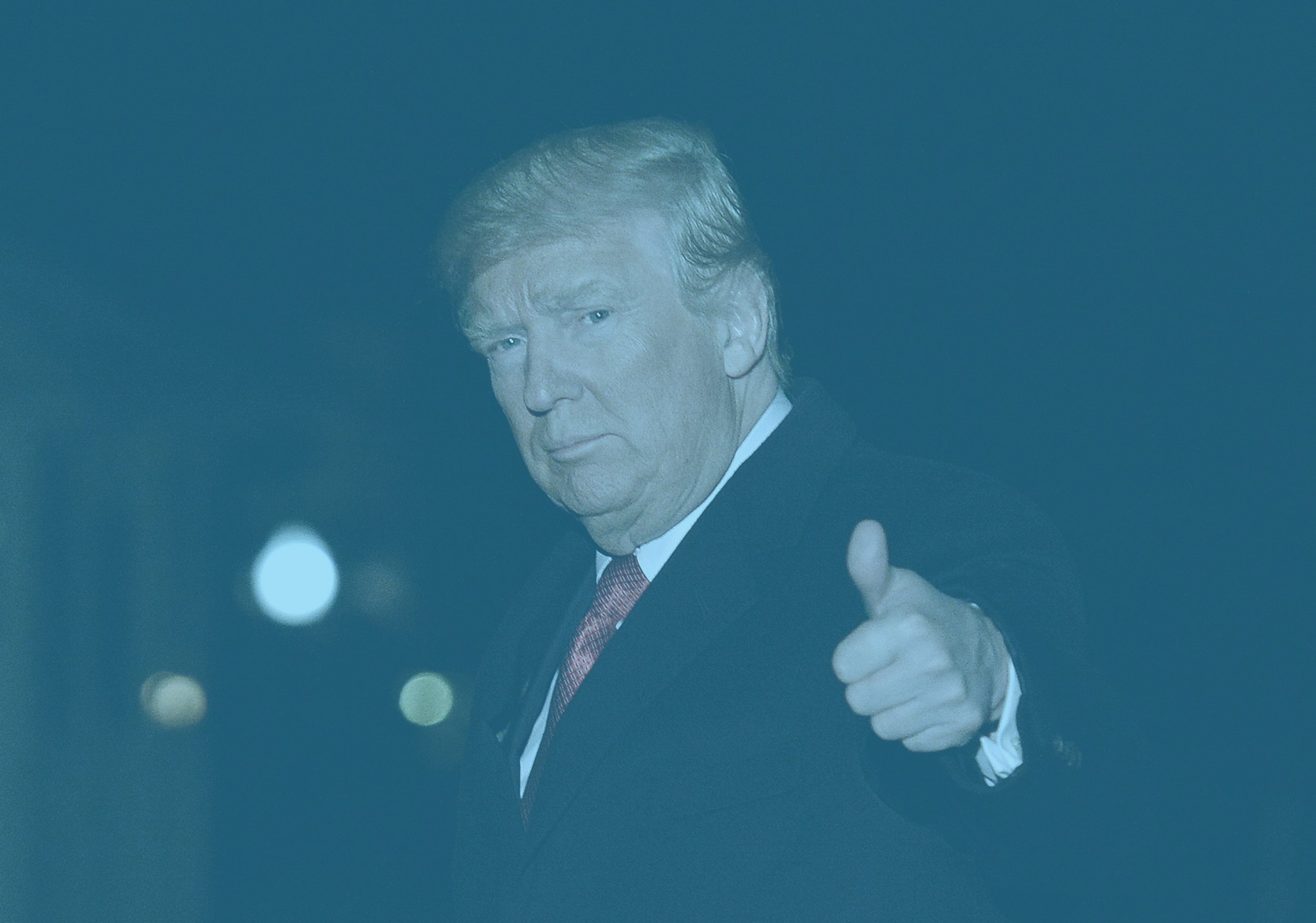 President Donald Trump's Viagra budget is about what you would expect from an aging modelizer: It stiffens the outside while the inside is collapsing into a desiccated pile.
After a wasted youth as a fairly good-looking and uber-wealthy (Daddy's money) Manhattan playboy, he devoted his middle years to pimping out teen girls and young beauties in pageants by which to amuse— ahem , pussygrab—himself and maybe keep other aged-out Lotharios in his set juiced up too.
Now, Mr Trump, verging on obese, according to his own doctor, and on the dark side of 70, is in charge of an entire nation, onto which he has projected his personal decline.
And he's just about to dose it with a giant Big Blue Budget Pill.
"The core of my first budget blueprint is the rebuilding of our nation's military without adding to our federal deficit," Trump said in a letter attached to the budget. Mick Mulvaney, Trump's director of the Office of Management and Budget, described the proposal as a "hard power budget."
Indeed!
Trump's "hard power" pill is a $54 billion increase for the missiles and the jet fighters, the tanks, and all the man-stiffening gear. That's happy news for Lockheed and Boeing.
But do the warfighters and their corporate suppliers really need a big blue pill? Are they not Man Enough already to take on any comers?
The U.S. government spends 54 percent of its discretionary budget on the military and homeland security—and U.S. military spending is already 34 percent of the entire world's total military spending. We spend more on our military than the next seven nations combined, according to the Stockholm International Peace Research Institute. (Of course, they're Swedes and, that plus the word "Peace" in their title, disqualifies their numbers from the alt-facts matrix.)
Americans are the most defended people in the history of the planet. That low-tech terrorists managed to squeeze in through a crack on 9/11 still obsesses large swathes of the nation (most of whom don't live in New York City), but the truth is that America is already a terrifying war-fighting giant to almost everyone else on Earth.
Trump's $54 billion Big Blue Budget Pill for the military is cobbled together with billions of dollars taken from various federal programs that keep America clinging to its place in the civilized world, including the arts and sciences (libtard propaganda), environmental protection (tree-huggers), children (why do kids who are going to work at McDonald's or on war-machine assembly lines need an education anyway?) and the State Department (diplomacy by definition is "soft power" and, well, anything "soft" is to be shunned).
The White House will appeal to the political instincts of Trumpenvolk to sell this. The Corporation for Public Broadcasting—zeroed out in the budget—could run for 120 years on the extra $54 billion being dumped on the already bloated military. But, Trump's man Mulvaney asked rhetorically, why should a coal miner be forced to pay for public broadcasting? NPR covers climate change, and coal miners rely on climate change denials to keep their dwindling jobs, so Trumpsters presume public broadcasters are not the coal miners' friend—even if they do pump out Appalachian fiddle music all day long on weekends. America's dwindling number of coal miners don't pay for public broadcasting anyway, unless they voluntarily sign up to donate during one of the West Virginia affiliate's annual fundraising weeks.
What Trump's budget ensures is that the nation continues down the road that got him elected in the first place—poorly informed and sickly people, ill-served by unfunded public education, lacking decent health care, poisoned by pollution, eating food and using machinery whose safety is not ensured by public agencies, and slipping behind other countries in science and innovation.
In the end, the Big Blue Budget Pill is intended to do one thing: make men like Trump and his Cialis Centurions—Sean Hannity and Rush Limbaugh and Alex Jones and their insecure fanboys—feel bigger and therefore better.
Throughout the campaign and certainly in his bleak and militant inauguration speech, Trump spoke about America's collapse. He concluded his speech with the promise: "Together, We Will Make America Strong Again. We Will Make America Wealthy Again. We Will Make America Proud Again. We Will Make America Safe Again."
Strong. Wealthy. Proud. Safe. These are the obsessions of a man nearing the end of his productive years, losing faith in his core, clinging to pride, counting his money, and afraid of so many things, from the wind of time howling outside his window to the kids in the streets—and, of course, the women: Yes, all those hot, hot women, who now don't give him the time of day unless it's from behind a placard and under a pussy hat.