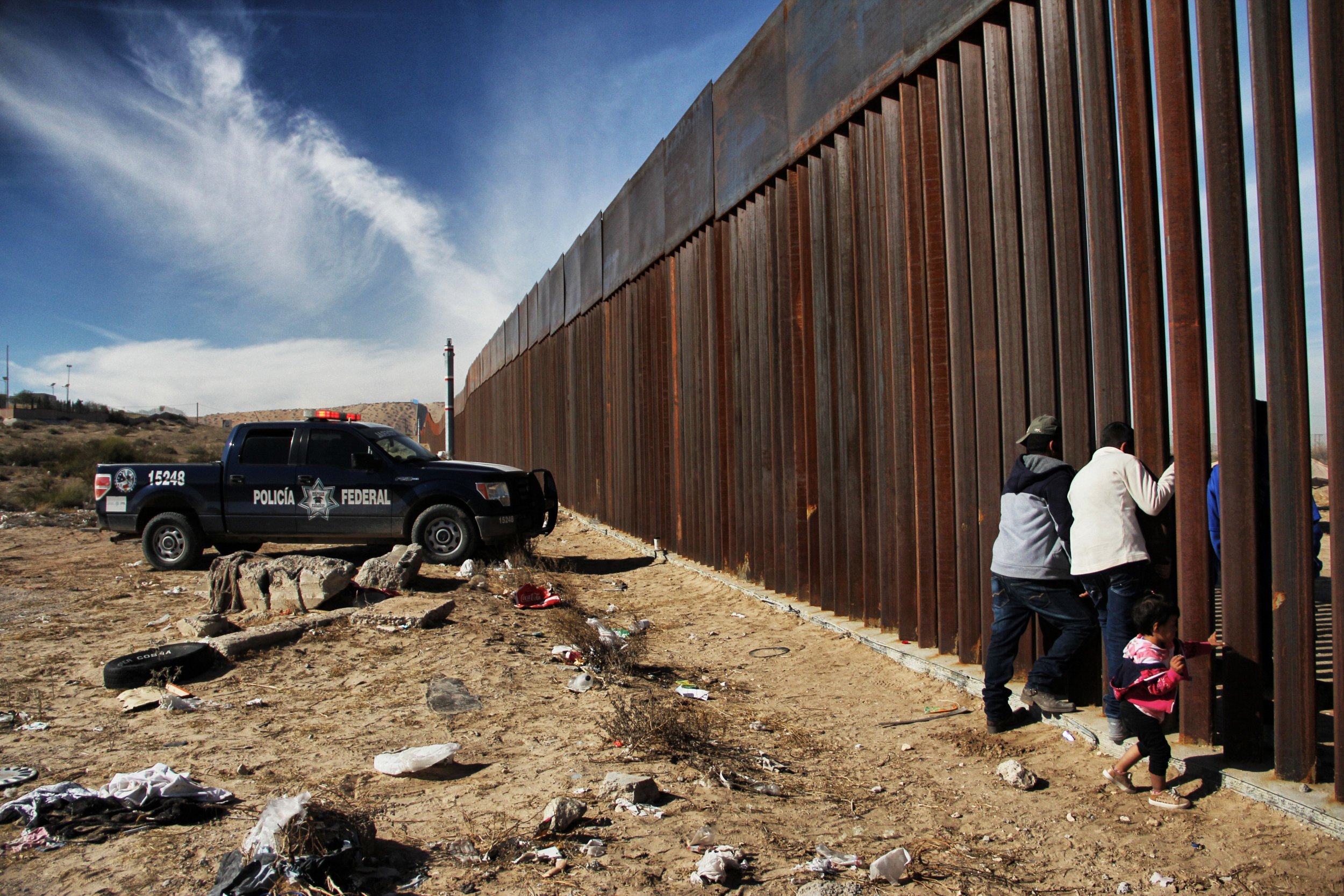 President Donald Trump finally got approval to build a controversial border wall, but it won't be along the U.S.-Mexico border—it'll be at one of his golf resorts in Ireland to combat rising sea levels from global warming, which the president has claimed to be a Chinese hoax.
The Clare County Council in Ireland approved Trump's 2016 request to build a sea wall around Trump International Golf Links & Hotel Ireland—a Trump application that had explicitly cited global warming, United Kingdom-based publication The Express reports.
In a statement approving Trump's application, the council cited the need for "coastal erosion management."
Trump's Ireland wall, proposed to span nearly two miles, has been as hotly contested as the one he's promised to build along the U.S.-Mexico border.
"The proposed work at Doonbeg Golf course project hasn't really changed and still involves beach-destroying seawalls," a group of environmental experts said after Trump allegedly scaled down the barrier after public outcry, according to The Express.
The Irish Green Party is considering appealing against the decision, according to The Express.
Beyond a legal appeal, environmentalists will no doubt highlight the irony of Trump's proposal. The permit application itself "explicitly cites global warming and its consequences—increased erosion due to rising sea levels and extreme weather this century—as a chief justification for building the structure," Newsweek previously reported.
But four years earlier, Trump had dismissed the notion of global warming, famously tweeting, "The concept of global warming was created by and for the Chinese in order to make U.S. manufacturing non-competitive."
He has also been critical of government efforts to rein in pollution and, as president, said he would pull out of the historic Paris climate accord, making the U.S. the only country to reject the pact.
Trump's Ireland wall will be erected, but his U.S.-Mexico barrier is having trouble. Eight border wall prototypes were built, but the larger, 2,000-mile project remains unfunded amid political opposition.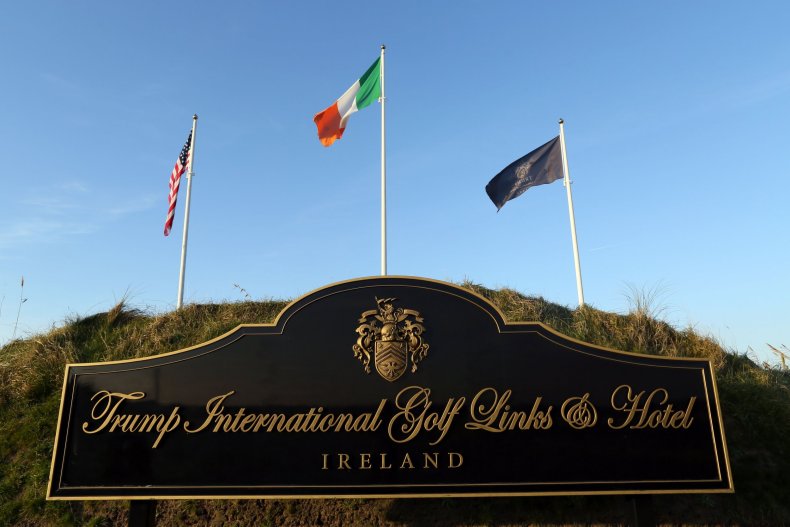 Trump had said that Mexico will pay for the wall, but he later said he would need Congressional support—which is very much in doubt.
"Let me be clear: Trump's border wall is a waste of money and I will block funding for it," Sen. Kamala Harris (D-Calif.) tweeted during the prototype construction phase.
Cost estimates vary greatly, according to Politifact.
During his campaign, Trump initially said he could build a wall for $4 billion and later estimated $6 billion to $7 billion. In February 2017, a leaked report from the Department of Homeland Security put it much higher, at $21.6 billion. The Democratic staff of the Senate Homeland Security and Governmental Affairs Committee said in a report that costs could soar to nearly $70 billion — not including the significant costs and legal resources required for land acquisition.