Trump Is 'Bullying' Ailing John McCain, Arizona Senator's Wife And Daughter Claim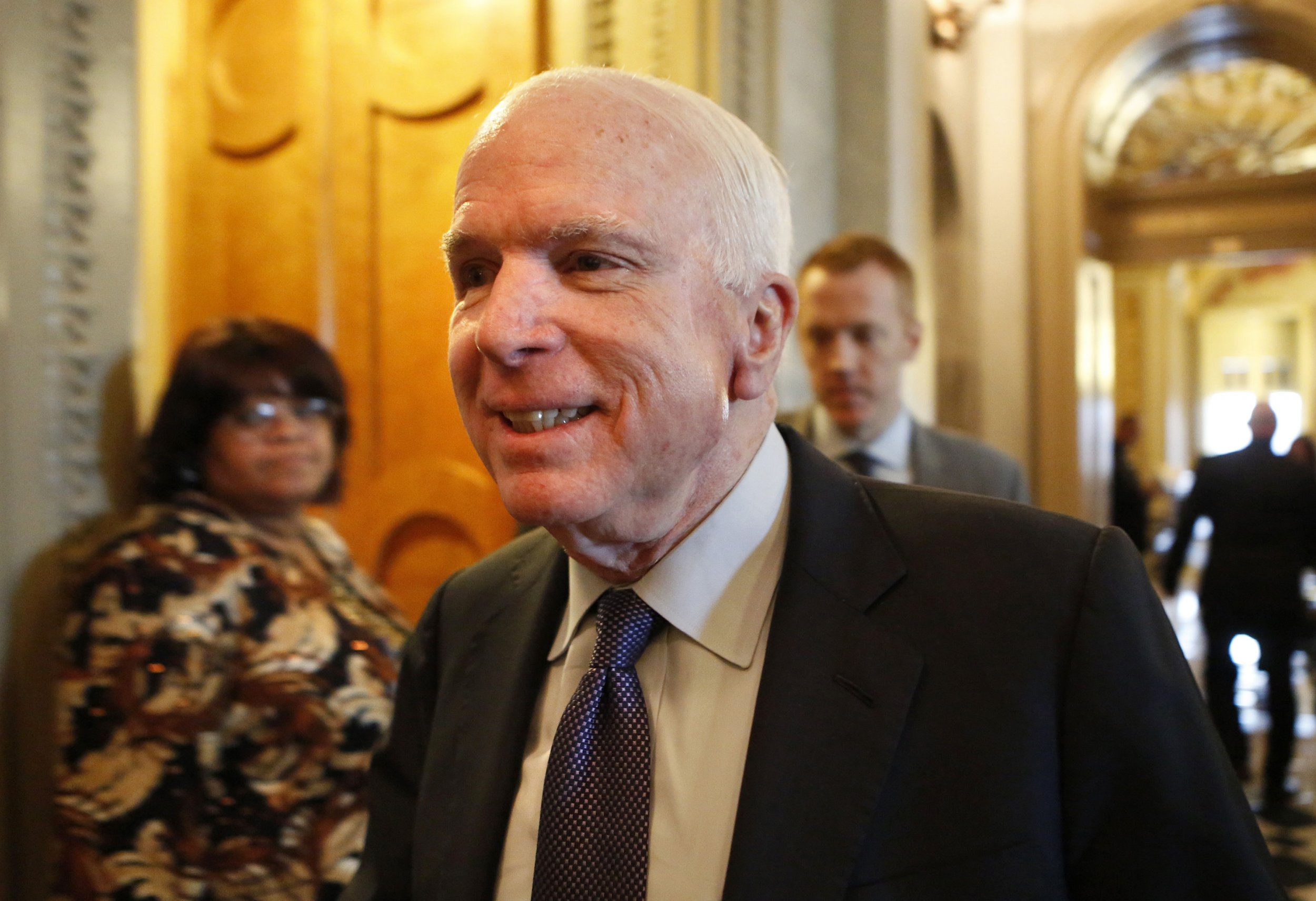 Meghan and Cindy McCain have called out President Donald Trump over what they claim is his bullying of Arizona Senator John McCain.
The senator's wife appeared on The View on Wednesday alongside her daughter, who is a host on the show, and suggested the recent incident that saw McCain booed at CPAC during Trump's address was sanction by the president.
Meghan said she was under the impression that the "fight" between their families had ended following a conversation with Trump and Melania. But explained the CPAC incident had changed that.
"I understand that the argument is about policy and that's the attack, but it's still incredibly hurtful… to have this moment of booing at CPAC, which is supposed to be the mothership of conservatism and the Republican Party," Meghan said.
"And to see booing at this specific moment in time is incredibly hurtful and I feel, quite frankly, naive to believe that this would be any different."
The senator has a long-running history with President Trump, who in 2015 ridiculed McCain for being captured in Vietnam, and more recently lashed out at McCain publicly and reportedly mocked him in private after he voted against the repeal of Obamacare.
But his wife and daughter implored the president to stop bullying the veteran senator, who is currently battling brain cancer.
"We need more compassion, more empathy, more togetherness," Cindy said on The View, suggesting there were far more important things than continuing a feud."We don't need more bullying. I'm tired of it."
Since her time as a member of the hosting panel on the popular show, Meghan has also had her father on as a guest, with the senator appearing in an emotional episode to celebrate her 33rd birthday.
Speaking about his diagnosis back on the October show, McCain said: ""I don't mean to get a little sentimental, but it does make you appreciate every minute of every hour of every day."
"We should all thank God for every minute because we are blessed. And we're blessed to be in the greatest nation on Earth," he added.