Donald Trump Cake Memes Take the Internet By Storm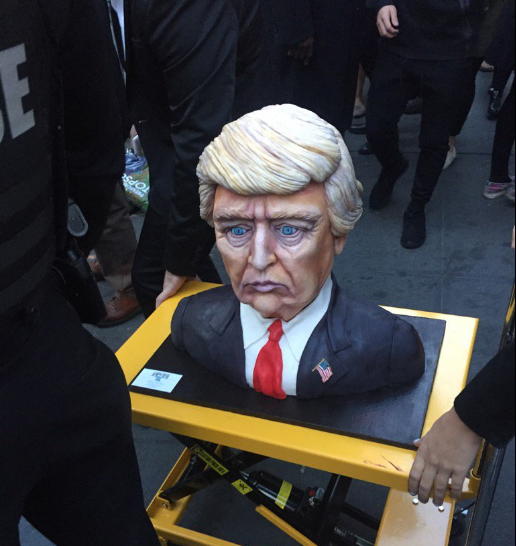 It wasn't long after photos of a disturbing, very detailed Donald Trump cake emerged on Twitter Tuesday afternoon that it became a solid election night meme.
Jason Volack, a journalist at ABC News, tweeted the first photo of the cake just after 4:30 p.m., getting more than 2,500 retweets and 3,000 likes. The cake, baked in the shape of Trump's head and shoulders, although looking much sadder and more gaunt than the Republican presidential nominee usually appears, was denied entry to the Trump campaign election night party in New York City.
While many polls remain open, Trump already has won the states of Indiana and Kentucky.
A parody Twitter account, @trumpcake16, began posting cake-themed tweets about an hour ago. According to The Boston Globe, Melissa Alt, the woman behind the Trump cake, also baked one in Hillary Clinton's likeness.
Here's a sampling of some excellent #TrumpCake memes.
Trump Cake as Dustin Hoffman in The Graduate?
Or as Jack Nicholson in The Shining.
Here's Trump, bizarrely, as "Afghan Girl."
And one for Game of Thrones fans.