How Trump, California and the Auto Industry Can Make a Deal | Opinion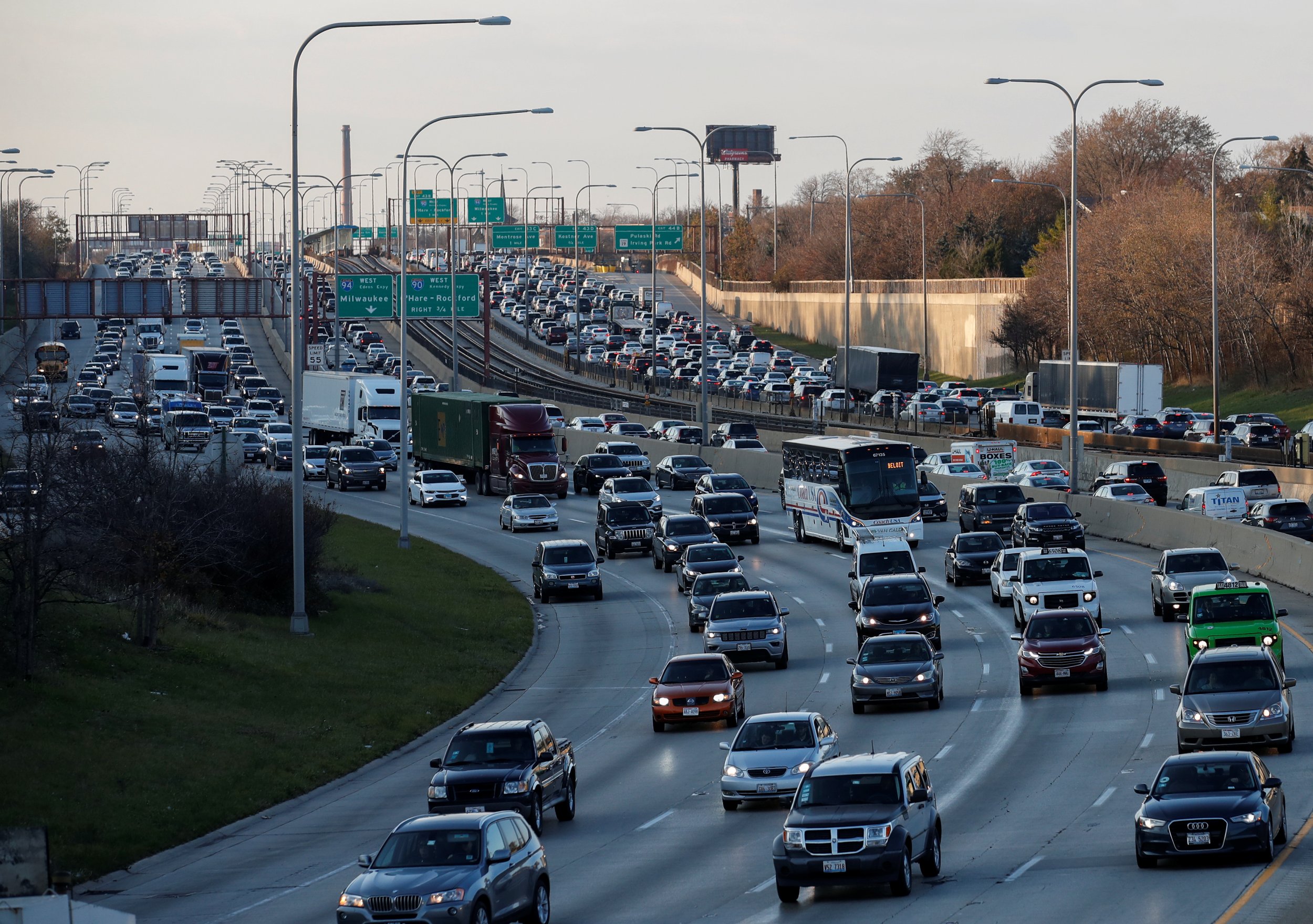 To us Americans, our cars are more than just a means of transportation. They connect us to people, places and opportunities. Automobiles anchor our economy, supporting roughly seven million U.S. jobs—including vehicle manufacturers, suppliers, and dealers. They are the heart of American manufacturing and part of our innovative edge as a country. The role that automobiles play in shaping our air quality is also clear, and we can do more to make them even cleaner.
Early in the Obama administration, as the hard-hit auto industry was recovering from the Great Recession, federal agencies, car companies, the United Auto Workers, and the State of California (which has unique authority to establish standards more stringent than federal ones, which other states can then adopt), reached an historic agreement to continue strengthening standards through the "One National Program"—a policy that streamlined implementation of multiple federal and state laws and regulations so that the industry can offer consumers a single fleet of cleaner vehicles that comply with the rules. That revolutionary approach was both an act of good government and good business.
Importantly, this program advanced a suite of sensible policies—including the rescue of the U.S. auto industry by the Bush and Obama administrations, alongside an industry commitment to produce cleaner cars—that has made it possible for the industry to recover and flourish since the Great Recession. Indeed, the industry has, since then, added about $953 billion to the economy each year. Even as the industry bounced back to new all time high sales levels—adding 700,000 jobs since the Great Recession—companies were making more and more fuel efficient cars.
Fuel efficiency for cars and light duty trucks is now at an all-time high, which means consumers are paying less at the pump. Carbon emissions from these vehicles has dropped by 21% since 2005—putting the industry on track to keep pace with the Obama administration's targets under the Paris Accord for the United States to cut greenhouse emissions by 26-28% compared to 2005 levels.
Despite these gains, however, the Trump administration is considering freezing future federal vehicle efficiency standards, an action that would create a different ripple effect: significant, costly and time-consuming litigation over California's authority under the Clean Air Act to establish more stringent state standards.
Last year, the administration understandably decided to take another look at fuel efficiency targets for the coming years to ensure that they set reasonable goal posts for industry. However, they risk throwing out the baby with the bathwater by taking a hard-line deregulatory action that is not what the auto industry is asking for.
That's why negotiation—with the industry, California, and other stakeholders—is so important in the coming months, before new standards are finalized. Finding common ground is critical. The president himself instructed DOT and EPA to negotiate with California at a meeting with Automakers in May.
I urge the administration to stay at the table. And I am not alone. Recently, Mitch Bainwol, president and CEO of the Alliance of Automobile Manufacturers urged, "the administration and California to work together to both increase fuel economy standards and keep new vehicles affordable to more Americans." He has reinforced the industry's commitment to reducing emissions, "because we believe climate change is real, and we have a responsibility to reduce greenhouse gases." Mary Nichols, the Chair of the California Air Resources Board, has also repeatedly stated her openness to compromise and negotiation with the administration and automakers.
Clearly, the One National Program framework is better for business, consumers, and the environment, and should be continued. Prolonged legal contention between Washington and Sacramento would mean uncertainty for auto manufacturers and their suppliers, and a fragmented program across the country would be inefficient and expensive. Consumers would ultimately pay the price, since inefficiencies translate into higher retail costs. It would also be bad for the environment by disrupting the consistency of our long-term nationwide commitment to investment in fuel-saving technologies.
There is a path to a deal here, and it's one that would be good for everyone—for the industry, the environment, workers, consumers across the country, and even the administration. Let's hope that EPA and NHTSA quickly come to the table, before this rule is finalized, to achieve consensus and build on the progress we've already made toward cleaner, cost saving vehicles and a stronger American auto industry.
Anthony Foxx served as the United States Secretary of Transportation from 2013-2017.
The views expressed in this article are the author's own.​