American Flag Set on Fire During Trump's California Fundraising Event, Fight Erupts Between Supporters and Protesters
Scuffles broke out between supporters and opponents of Donald Trump when an American flag was set on fire near a fundraising event for the president.
Several people were detained by police following the minor fights outside the Beverly Hills Hotel, in Beverly Hills on Tuesday. However, no one was arrested and no one was injured.
Pro-Trump supporters and demonstrators opposing the president had been at the site from 3 p.m. on Tuesday. Three hours later, things got heated when some of the anti-Trump protesters set the flag on fire and several fights broke out, forcing police to intervene.
While the fights were taking place, Trump was at a nearby fundraiser hosted by real estate developer Geoffrey Palmer, who was a major donor to his 2016 campaign.
Gregg Donovan, a Trump supporter, told CBSLA: "All my years, I've never seen that. I was very disappointed in both sides. I took a neutral stance. I just stood there with my sign the whole time, but the burning of the flag really hurt."
Anti-Trump protester Tony Blackstone explained why he turned up to voice his opposition to the president.
"I've still got family members who are struggling to pay for their medication. They're elderly, and they have to decide whether to pay for their medication or to pay for their bill, and that's sad."
KUSI reported that Trump is looking to pick up around $15 million in campaign donations during the four-city California tour.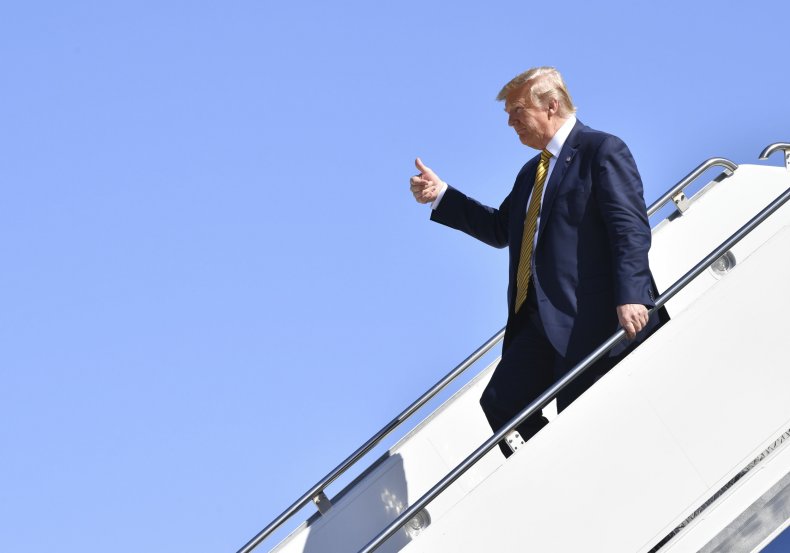 Earlier on Tuesday, Trump had bagged $3 million from donors at an event in San Francisco.
Trump will also attend a joint fundraising committee breakfast on Wednesday morning before going to San Diego where he will meet with donors at the U.S. Grant Hotel in Downtown.
Tickets start at $2,800 and cost a minimum $35,500 per couple for a photo opp, according to KGTV. The event is expected to net him a total of $4 million.
California state governor Gavin Newsom, who has had Twitter spats with Trump, said that he was unhappy with the president trying to drum up funds in a state he has criticized in the past over homelessness and "horrible horrible conditions."
CNN reported that ahead of Trump's visit, White House official floated the idea of deregulating housing, which Newsom saw as a dig at Los Angeles' homelessness problem.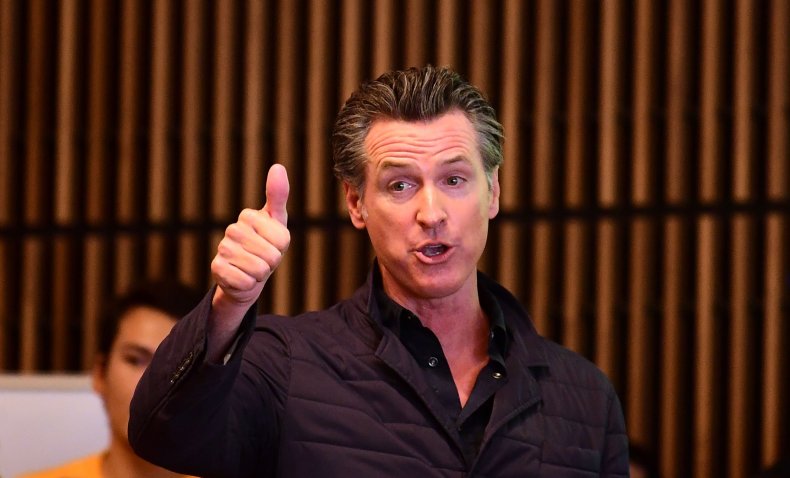 "He's got to find the areas where we're not performing and that's the issue of poverty, affordability and homelessness, and exploit those as a way of tearing down a new governing philosophy."
"Stay out of our way. Let California continue not to just survive, but thrive...despite everything you're doing to try to put sand in the gears of our success," he told CNN.
There is no love lost between Trump and Newsom. Last year, the president called him a "clown", prompting Newsom to call Trump 'Pennywise', the clown from the movie and Stephen King horror novel It.
Trump will end his tour by visiting a section of his much-touted border wall in Otay Mesa where he will spend about an hour. Trump went there in March 2018 to look at prototypes of the barrier.
This story has been changed to correct the location of the Beverly Hills Hotel.