Trump Called Iraqi Officials 'Thieves' After Oval Office Visit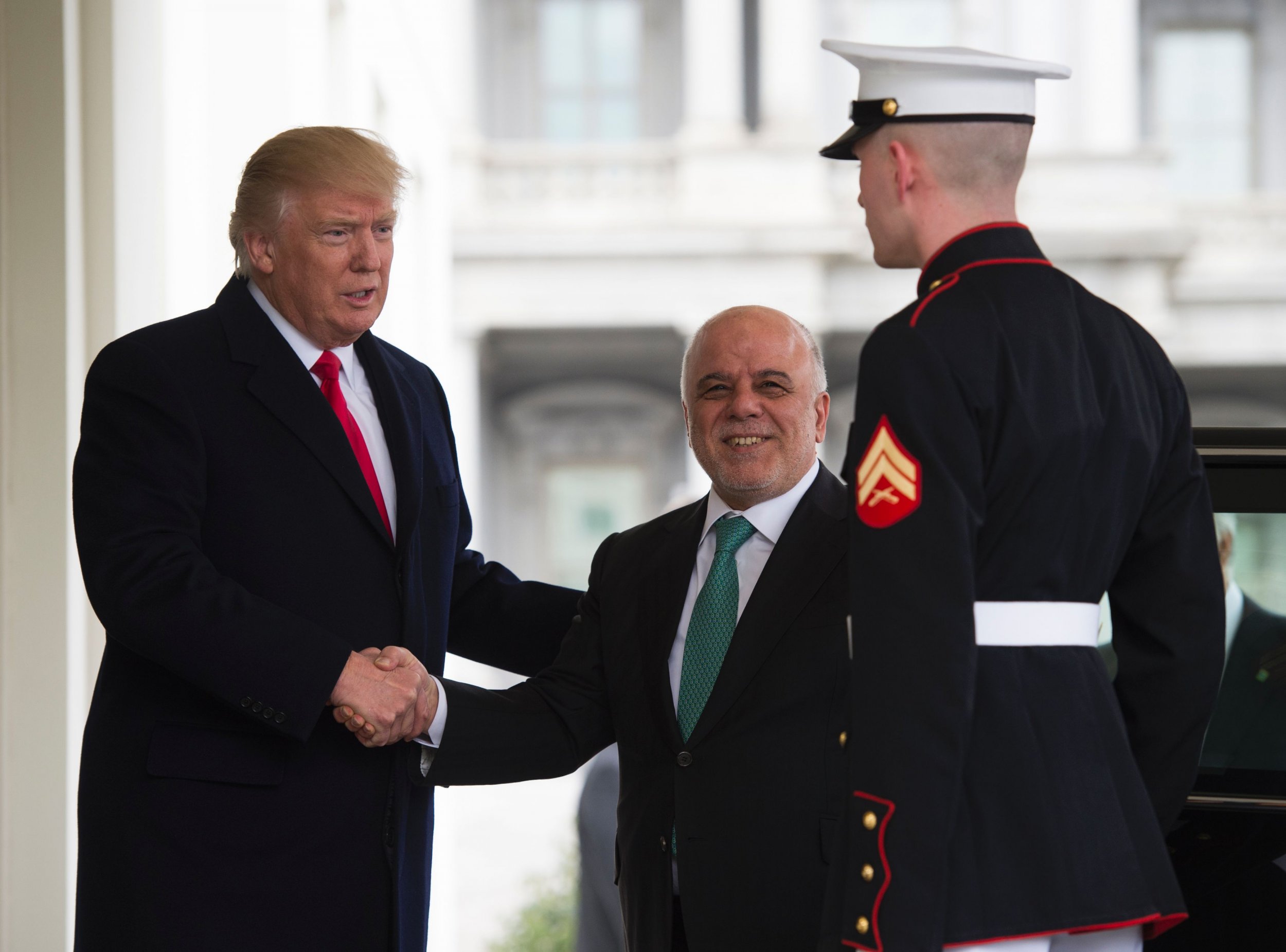 U.S. relations with Iraq have undoubtedly worsened under President Donald Trump, not least when the country was added—although later removed—from Trump's so-called travel ban on six Muslim majority countries last year.
And the latest revelations of Trump's private comments about Iraqi officials are unlikely to smooth things over: It has emerged that after an Iraqi delegation visited the president in the Oval Office last year, Trump described them as "the most accomplished groups of thieves he'd ever met," a former U.S. official told The Washington Post.
The comment was made in jest, the official said, but Trump appeared to suggest that the Iraqis had stolen from the U.S. Washington has given $1.7 billion in humanitarian assistance to Iraq since 2014 to help its war-ravaged infrastructure and economy.
It was not the first time Trump accused Iraqis of stealing from U.S. coffers. At a 2016 presidential campaign rally, he said, "Iraq, crooked as hell. How about bringing baskets of money—millions and millions of dollars—and handing it out?
"I want to know who were the soldiers that had that job, because I think they're living very well right now, whoever they may be."
Relations between Washington and Baghdad have been strained since Trump announced that Iraqi citizens would be banned from traveling to the U.S. under the travel ban he issued in January 2017. He exempted Iraq from the ban in March 2017, after protests by the Iraqi government.
Baghdad felt betrayed by the Trump administration at a time when the country served as a key ally in the battle to defeat the Islamic State militant group (ISIS) and end its territorial hold in western and northern Iraq.
The U.S. formed an international coalition to work with the Iraqi military and oust the jihadi group from the population centers, such as Ramadi, Tikrit, Mosul and Fallujah, it overran from the beginning of 2014 onward.
After his January 2017 inauguration, Trump suggested that the U.S. "should have kept the oil" after its forces invaded Iraq in 2003. "Maybe we'll have another chance," he said in his first speech at the CIA headquarters, Foreign Policy reported.
In December, he declared victory over ISIS after more than three years of an air and ground campaign to defeat the group.
"We've won in Syria, we've won in Iraq, but they spread to other areas, and we're getting them as fast as they spread," he said at the White House.