Trump's Favorite Attack? 'Little' and 'Crazy' Lead the Way as President Continues Twitter Nicknames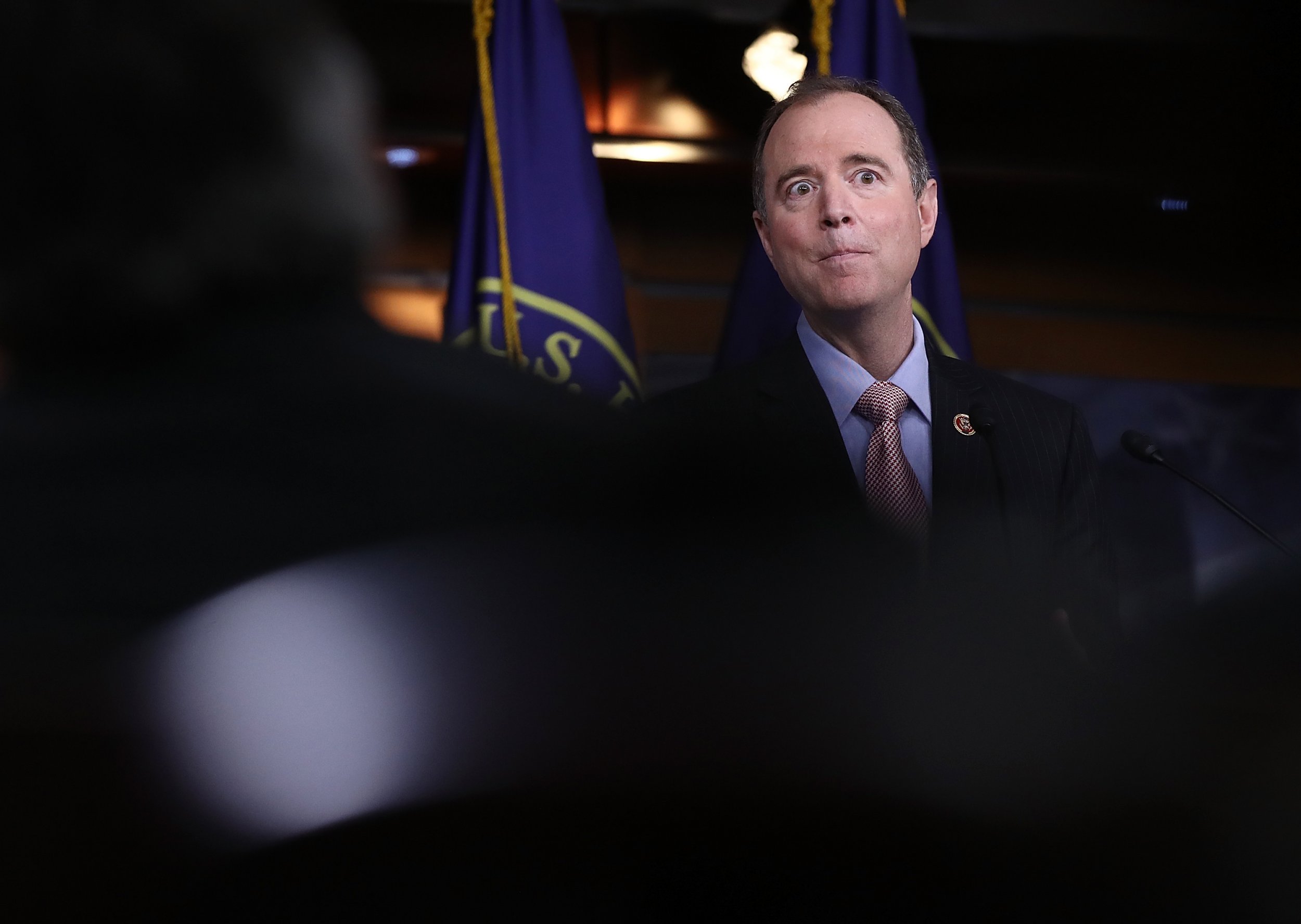 President Donald Trump, who is notorious for name-calling, appears to have a new favorite word to belittle people.
Related: Trump Says He 'Probably' Has a 'Very Good Relationship' With Kim Jong Un, Whom He's Called a 'Short and Fat' 'Madman'
"Little Adam Schiff," Trump tweeted on Monday morning, "Who is desperate to run for higher office, is one of the biggest liars and leakers in Washington, right up there with Comey, Warner, Brennan and Clapper! Adam leaves closed committee hearings to illegally leak confidential information. Must be stopped!"
Trump described Schiff as "little" after the congressman was the leading Democratic voice against the release of the controversial Nunes Memo. Schiff and Democrats claim that the document, which was released on Friday, is misleading and purposefully omits facts. Republicans contend it demonstrates blatant abuses of power by the FBI and the Department of Justice.
It was far from the first time Trump has derided someone he dislikes as "little." The president has applied the nickname to at least three other people.
Perhaps most notably, the president has called North Korean leader Kim Jong Un "Little Rocket Man" several times on Twitter and once during a speech at the United Nations. Causing global alarm as he escalated the standoff with a nuclear-armed rival, Trump tweeted in September that he heard North Korea's foreign minister speak at the United Nations and that "if he echoes thoughts of Little Rocket Man, they won't be around much longer!"
Trump's use of "little" as a not-so-affectionate nickname dates back to the 2016 Republican primary.
In February 2016, he got personal with then-rival Marco Rubio, tweeting: "Little Marco Rubio, the lightweight no show Senator from Florida, is set to be the 'puppet' of the special interest Koch brothers." Rubio suspended his presidential campaign a month later.
It is not the only time Trump has used the term to describe a member of his own party. Last October, he applied it to fellow Republican Corker after the senator from Tennessee became a leading critic of the president.
With his attack on Schiff Monday, "little" has overtaken "crazy" as Trump's most used nickname. Trump has applied "crazy" to criticize former presidential candidate Bernie Sanders and journalists Jim Acosta and Megyn Kelly.