Trump Calls Biden 'China's Dream' Despite Bolton Book Election Allegations
President Donald Trump called his Democratic rival Joe Biden "China's dream" on Thursday as a new book by John Bolton alleged that the president asked Beijing for help in winning the 2020 election.
Appearing on the Triggered show hosted by Donald Trump Jr. yesterday, the commander-in-chief attempted to paint Biden as unfit for the presidency, saying the former vice president was in "no condition" for the job.
At the same time, Trump's re-election campaign also took aim at Biden over China as their boss' hawkish credentials were brought into question by his former national security adviser.
Speaking to his eldest son about Biden's suitability for the presidency, Trump said: "He's not equipped to do it. I don't want to go further than that. I think everybody else knows what I'm talking about.
"He's in no condition to do it and everybody knows it, and he's China's dream."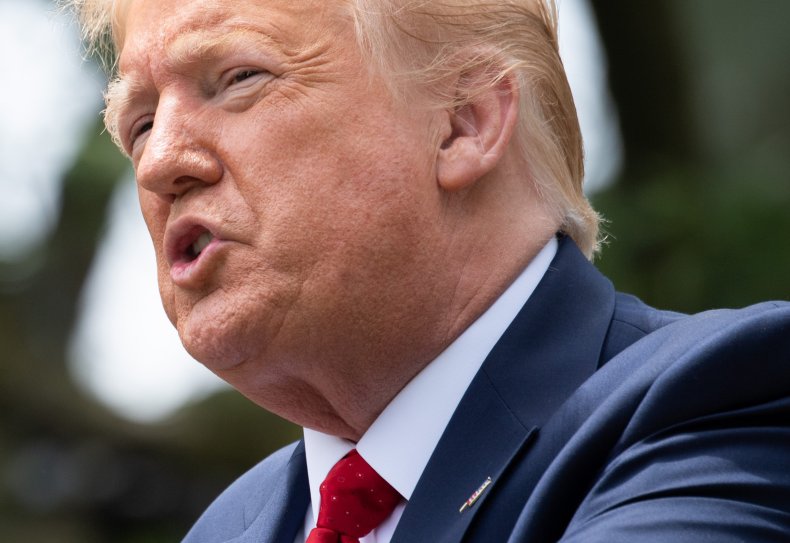 The president's campaign team also tried to paint Biden as a candidate in the pocket of Beijing yesterday, tweeting that the former vice president "refuses" to blame China for the COVID-19 pandemic.
"What did China want for the $1.5B they gave to Joe's deadbeat son Hunter?" Team Trump added.
Newsweek has contacted the Biden 2020 campaign for comment. This article will be updated with any response.
Trump called his Democratic rival a "dream" candidate for China as details of his own positions on Beijing were laid out in an extract of Bolton's new tell-all White House memoir.
In the excerpt of The Room Where It Happened published by The Wall Street Journal on Wednesday, Bolton alleged that Trump began "alluding to China's economic capability to affect the ongoing campaigns" during a meeting with Chinese President Xi Jinping in Osaka last year.
"He stressed the importance of farmers and increased Chinese purchases of soybeans and wheat in the electoral outcome," Bolton wrote. "I would print Trump's exact words, but the government's prepublication review process has decided otherwise."
The former national security adviser added that Trump believed China's creation of camps for Uighur Muslims was "exactly the right thing to do," and had once been dismissive of a proposal to issue a statement about the Tiananmen Square massacre on its 30th anniversary.
Trump lashed out at his former adviser on social media shortly after the extract's release, saying he was a "disgruntled boring fool" who had been eager to start a war.
"Never had a clue, was ostracized & happily dumped. What a dope!" the president tweeted.
Reacting to the allegations set out in Bolton's book, Biden said Trump's actions would be more than "morally repugnant" if they are proven to be true.
"He was willing to trade away our most cherished democratic values for the empty promise of a flimsy trade deal that bailed him out of his disastrous tariff war that did so much damage to our farmers, manufacturers, and consumers," Biden said in a statement.
"If these accounts are true, it's not only morally repugnant, it's a violation of Donald Trump's sacred duty to the American people to protect America's interests and defend our values."