Donald Trump is calling on President Joe Biden to leave office over the rising number of COVID-19 deaths, a point of criticism Biden had leveled against the former president during his term.
Biden campaigned heavily on being the candidate that could properly tackle the pandemic and blamed Trump's response for hundreds of thousands of deaths. It's likely that the death toll under Biden will surpass those reported while Trump was in office. Meanwhile, Americans' weakening confidence in Biden's response to the pandemic is taking a toll on the president's overall approval rating.
On Monday, Trump said the virus has beaten Biden "badly" and pointed to the fact that more people have died of COVID-19 in 2021 than they did in 2020, despite the introduction of vaccines.
"He said anybody with his results should leave office. Well, Joe, what are you waiting for!" Trump said.
By the end of 2020, COVID-19 had claimed the lives of 361,430 Americans, according to data from the Centers for Disease Control and Prevention (CDC). In the months to come, America would pass one grim milestone after another, with 420,550 additional deaths so far in 2021.
While there were more COVID-19 deaths in 2021 than in 2020, America has yet to reach the point where deaths under Biden exceed those during Trump's presidency. The United States added more than 62,000 deaths from the end of 2020 until Biden's inauguration, for a total of 424,395 deaths under Trump, according to the CDC.
But at the current death rate, the number of lives lost under Biden could exceed those under Trump in a few weeks.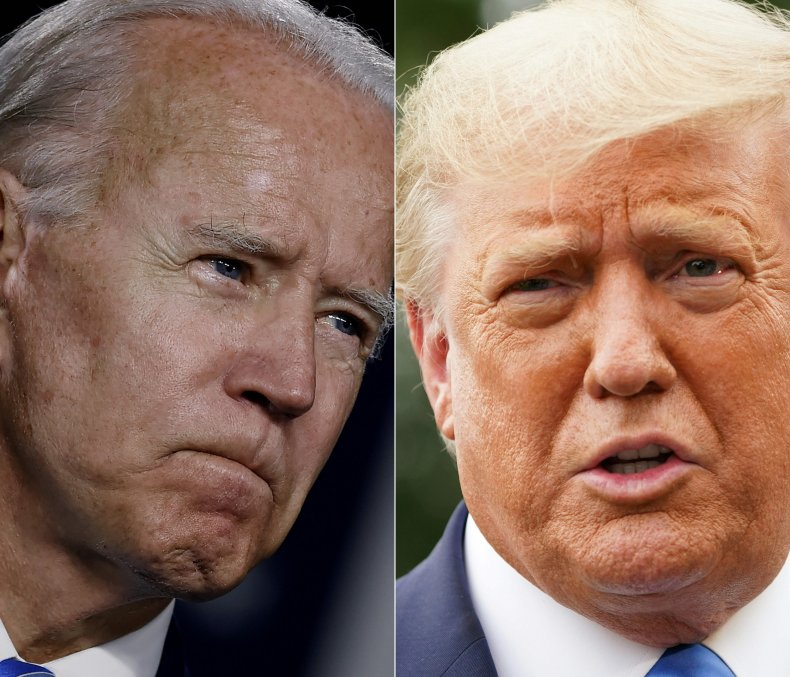 The rising death toll is weighing heavily on Biden's administration, and the president's own words could come back to haunt him. At a presidential debate last year, when deaths stood at 220,000, Biden said anyone who is "responsible for that many deaths" should not remain the president of the United States of America.
Asked about the rising death toll, White House press secretary Jen Psaki deflected a bit and blamed Trump for providing a "forum for misinformation" that has caused low vaccination rates. She also said there was a "stark difference" in the approaches taken by Biden and Trump to combat the pandemic, crediting Biden with making the vaccine "widely available" and "trying to be a part of solving this crisis."
As for Biden's promise to "shut down" the virus, Psaki said the administration is "working on it" and said about 20 percent of the population or more needs to get vaccinated and receive booster shots to return the country to normality.
In the spring, when vaccinations were increasing and the pandemic appeared to be waning, more than 60 percent of Americans approved of Biden's handling of the pandemic, according to polling reported by FiveThirtyEight. However, as cases surged again in the summer and states began to reinstate restrictions, Americans have soured on Biden's response, and now less than half of those polled approve of his handling of the health crisis.
Newsweek reached out to the White House for comment but did not receive a response in time for publication.