Trump Calls 'Crazy' Hillary Clinton 'So Easy,' Asks His Supporters If They Should 'Take Another Shot' at Her
President Donald Trump told a receptive crowd at a rally in Des Moines, Iowa Thursday night that he would love to run against former Secretary of
State Hillary Clinton for president again.
"Wouldn't we like to run against her?" Trump asked. "Who's tougher? Her, Crazy [Vermont Senator] Bernie [Sanders], Biden, Buttigieg? Who would be the closest? I don't know. Maybe we take another crack at Crazy Hillary, okay?"
"She was so easy," Trump added.
Clinton was the Democratic presidential nominee in 2016 but lost in an upset to Trump. Since then, Clinton has said she has considered reentering the political arena to face Trump again.
"I think all the time about what kind of president I would have been," Clinton told BBC Radio in November, "and what I would have done differently and what I think it would have meant to our country and the world."
"I will certainly tell you I'm under enormous pressure from many, many, many people to think about it," Clinton added.
Clinton has also offered her opinion of Sanders, who is currently a front runner in Iowa polling.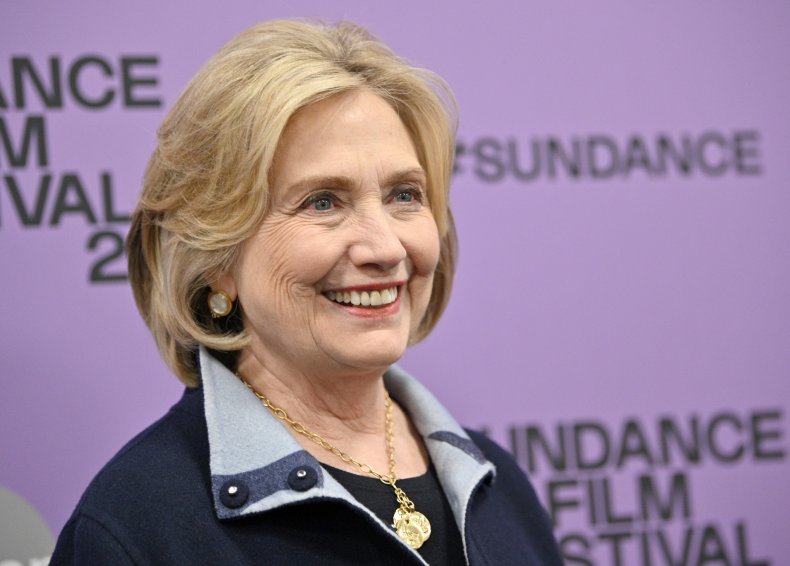 "He was in Congress for years," Clinton said about Sanders in an upcoming documentary. "He had one senator support him. Nobody likes him. Nobody wants to work with him. He got nothing done. He was a career politician. It's all just baloney and I feel so bad that people got sucked into it."
Sanders responded to Clinton's remarks on CBS News. "I am sorry for what Secretary Clinton had to say," Sanders said in January. "I know she said that nobody likes me, right? I mean, this is not the kind of rhetoric that we need right now when we are trying to bring the Democratic Party together to defeat the most dangerous president in American history."
Clinton also found herself in hot water with Hawaii Senator Tulsi Gabbard after implying during an October 2019 podcast interview that Gabbard was "a Russian asset." Gabbard is a Democratic presidential candidate.
Speaking about an alleged plan by Republicans to introduce a Democratic candidate as a third-party candidate, Clinton said she was "not making any predictions, but I think they've got their eye on somebody who's currently in the Democratic primary and are grooming her to be the third-party candidate."
"Yeah, she's a Russian asset, I mean, totally," Clinton added. "They know they can't win without a third-party candidate."
Gabbard filed a $50 million defamation suit against Clinton for her remarks.
"During my lifetime of service to our country," Gabbard said in a January news release, "Hillary Clinton has essentially tried to portray me as a traitor to our country. If Hillary Clinton and her allies can successfully destroy my reputation—even though I'm a war veteran and a sitting member of Congress—then they can do it to anybody."