Trump Calls Democrat Attacks on Cuomo 'Pretty Amazing,' Pushes GOP to Up Pressure on Schumer, Biden
Criticism over how Governor Andrew Cuomo handled nursing home deaths during the pandemic includes a growing number of Democrats, which surprises former President Donald Trump.
Reports that Cuomo's administration withheld information regarding nursing home deaths because of politics ignited a fury of criticism. He's denied the delay was akin to a "cover-up," but it's done little to temper the outrage of many members of his party, who have accused him of "obstruction of justice."
"I'm a little surprised because usually the Democrats don't do it but a lot of people don't like him," Trump said in a Wednesday night appearance on Greg Kelly Reports. "He's being hit hard by his own people, those are the people who are really hitting him and it's pretty amazing."
Democrats are looking to strip Cuomo of emergency powers they granted him at the start of the pandemic and a measure could be introduced as soon as next week. In a letter to their colleagues signed by nine Democratic Assembly members, they accused Cuomo of obstruction of justice and implored people to put aside their loyalty or disloyalty to the governor.
"We must absolutely consider above all the sanctity of the democratic institution that we call the Legislature of the State of New York, and resolutely pursue justice in the face of an executive who we can say without hesitation has engaged in intentional criminal wrongdoing," the letter stated.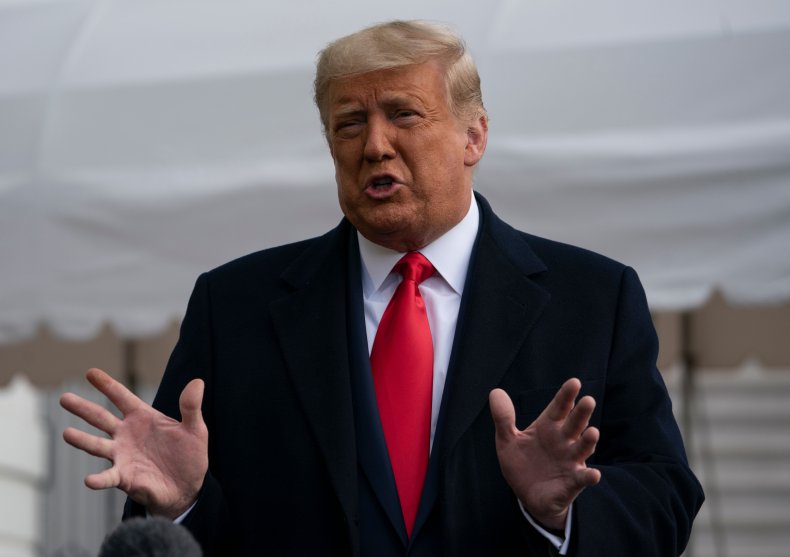 The letter called repealing his emergency powers a "necessary first step" in righting the "criminal wrongs" of Cuomo and his administration.
Along with expressing his surprise at the criticism being leveled at Cuomo, Trump continued his criticism of Senate Minority Leader Mitch McConnell during his interview with Kelly. He targeted the prominent Republican and once staunch ally for not being hard enough on top Democrats.
"The Republicans are soft, they only hit their own like Mitch, they hit their own," Trump said. "If he spent the same time hitting [Senate Majority Leader Chuck] Schumer and [President Joe] Biden, the Republicans would be much better off, that I can tell you."
Although McConnell voted to acquit the former president in his second impeachment trial, he issued a scathing statement afterward that put responsibility for the Capitol riot on Trump. It didn't bode well with the former president, who, in turn, released his own critical statement of McConnell.
Trump called McConnell a "dour, sullen and unsmiling political hack" who will prevent Republicans from winning if they "stay with him." The former president committed to backing primary rivals who "espours Making America Great Again" where "necessary and appropriate."
During his conversation with Kelly, Trump didn't rule out making another run of his own. He said it was "too early to say" whether he would run for president in 2024, but he's seen "a lot of great polls out there."