Trump's Calls for the FBI to Investigate Democrat Rivals Have Even Republicans Concerned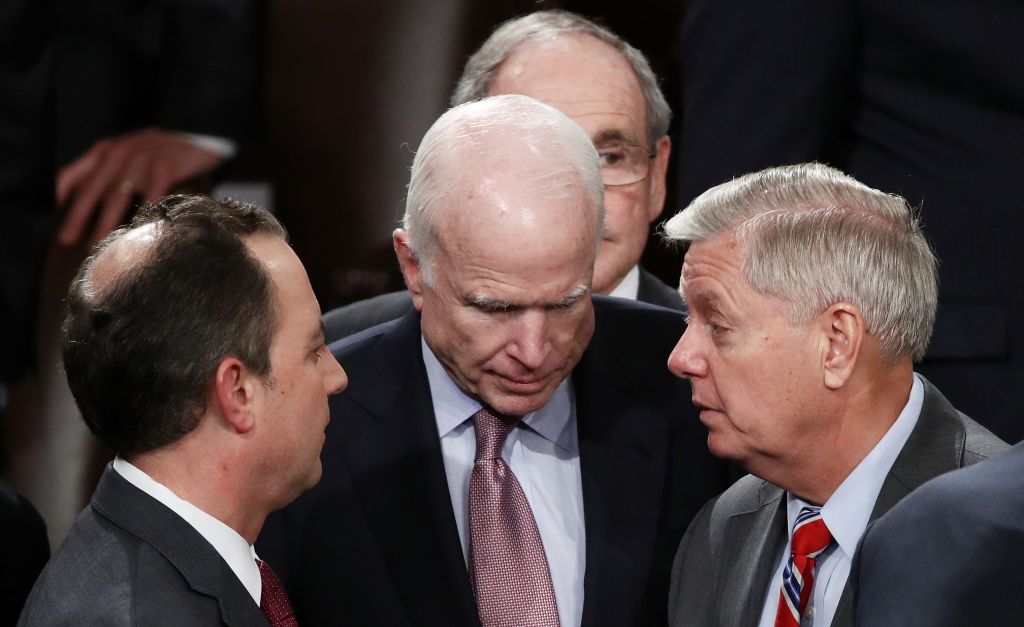 As special counsel Robert Mueller's probe into possible collusion between the Donald Trump campaign and Russia moved forward with its first indictments last week, some senior members of the president's own party were concerned about his typically no-holds-barred response.
Republican Senator Lindsay Graham on Sunday said Trump had "crossed the line" when he called for the attorney general to investigate former presidential rival Hillary Clinton only days after the indictments were served.
Speaking on Fox News, Graham was critical of Trump's urging investigators to target his Democratic rival over a range of controversies—including the allegation that the 2016 Democratic primary was rigged in her favor.
"What about the deleted E-mails, Uranium, Podesta, the Server, plus, plus… People are angry," Trump tweeted Friday. "At some point the Justice Department, and the FBI, must do what is right and proper. The American public deserves it!"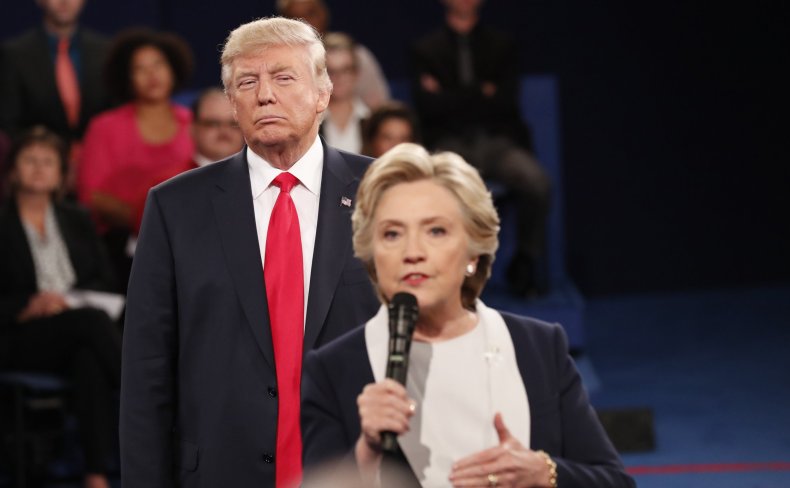 Trump's remarks have been criticized as an unprecedented attempt by the White House to interfere with the bureau's independence, and Graham called for the president to focus on laws that could help prevent crimes such as last week's truck attack in New York City, which killed eight people.
"Rather than directing his Department of Justice to go after Hillary Clinton, I wish he would direct his Department of Justice to come up with policies to hold terror suspects, soldiers of the caliphate, as enemy combatants," Graham told Fox's Chris Wallace.
"The president of the United States is in charge of the executive branch. It's not his job to be telling the attorney general to prosecute a particular individual or a group. It is the attorney general's job to do that independent. We have a rule of law that's independent of political influence. And when you call on the attorney general to prosecute your former opponent, that is crossing a line," Graham said.
Graham's criticism echoed that of one of his allies, Senator Bob Corker, chairman of the powerful Foreign Relations Committee, who has engaged in a public feud with Trump in recent weeks.
"Like me, most Americans hope that our justice system is independent and free of political interference," Corker said in a statement November 3.
"President Trump's pressuring of the Justice Department and FBI to pursue cases against his adversaries and calling for punishment before trials take place are totally inappropriate and not only undermine our justice system but erode the American people's confidence in our institutions," he said.
Graham did back calls for an investigation to be launched into the sale of American uranium to Russian investors, which Trump supporters claim was approved by Clinton, as well as into the notorious "golden showers" dossier about Trump's alleged ensnarement by Russian intelligence. The dossier was put together by Washington, D.C., intelligence company Fusion GPS.
"Everything about Fusion GPS stinks," remarked Graham.
Trump's calls for the FBI to investigate his political opponent came days after the Mueller team filed its first criminal charges in its investigation into possible collusion between Trump officials and Russia.
A former Trump campaign director, Paul Manafort, and a business associate, Rick Gates, have pleaded not guilty to violations of federal money laundering, banking and foreign lobbying laws. Former campaign aide George Papadopoulos pleaded guilty to criminal charges filed against him by the FBI, meaning he is likely cooperating with the Mueller probe.
Over the course of three days, the president also weighed in on two other active criminal cases, calling for the suspect believed to be responsible for the New York truck attack to be executed and criticizing a military judge's decision not to jail Bowe Bergdahl, a U.S. Army sergeant held captive by the Taliban after abandoning his post.
On November 3, Politico reported that former Watergate prosecutor Nick Akerman said Trump could face a gag order if he publicly criticizes aspects of the Mueller probe, as when the president used Twitter to brand Papadopoulos a "liar."