President Donald Trump called the media's coverage of his summit with North Korean leader Kim Jong Un "almost treasonous" in an interview with former Arkansas governor Mike Huckabee that will air Saturday.
"First of all, we came to a wonderful agreement, it's a shame the fake news covers it the way they do," Trump said of the summit. "It's almost treasonous, you want to know the truth."
"If you listen to the mainstream media, it's almost like I lost a negotiation," he said.
Treason, as defined by United States law, is defined as "whoever, owing allegiance to the United States, levies war against them or adheres to their enemies, giving them aid and comfort within the United states or elsewhere."
Greg Magarian, a law professor at Washington University said in February that Trump's tendency to accuse others of treason represents a "broad and disturbing" misunderstanding of the law.
"Trump appears to be arguing that any show of opposition to him personally amounts to an attack on the United States," Magarian said. "Under that logic, anyone who votes against Trump in the next election will be guilty of treason. Any person who criticizes Trump will be guilty of treason."
"If the executive brance that Trump controls enforced his accusation of treason against his political enemies, the First Amendment would become meaningless and Democracy would end," he said.
The North Korea Summit, which Trump has said went "better than anybody could have expected," resulted in a document signed by both Trump and Kim that is meant to ensure "lasting and robust peace."
The agreement, however, did not define what would count as a "complete denuclearization."
"This is what North Korea has wanted from the beginning, and I cannot believe that our side allowed it," Joseph Y. Yun, a former State Department official, told The New York Times. "I am quite simply surprised that months of negotiations produced so little."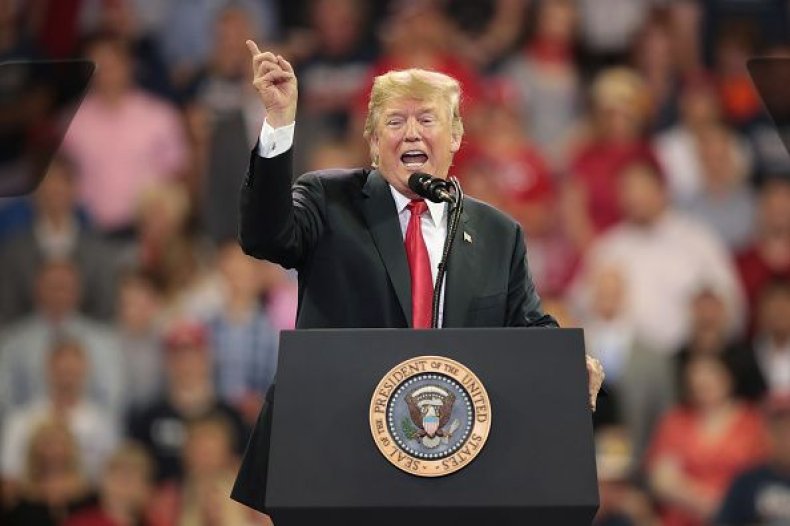 Trump was also criticized for his constant praise of Kim after the summit.
"He's the head of a country, and I mean he's the strong head," Trump told Fox News. "Don't let anyone think anything different. He speaks and his people sit up at attention. I want my people to do the same," he said. Trump later said the comment was a joke.
The president has long criticized the press for coverage he doesn't like. He has called different outlets "fake news" at different points throughout his campaign and presidency. "So much Fake News. Never been more voluminous or more inaccurate. But through it all, our country is doing great!" Trump tweeted in March.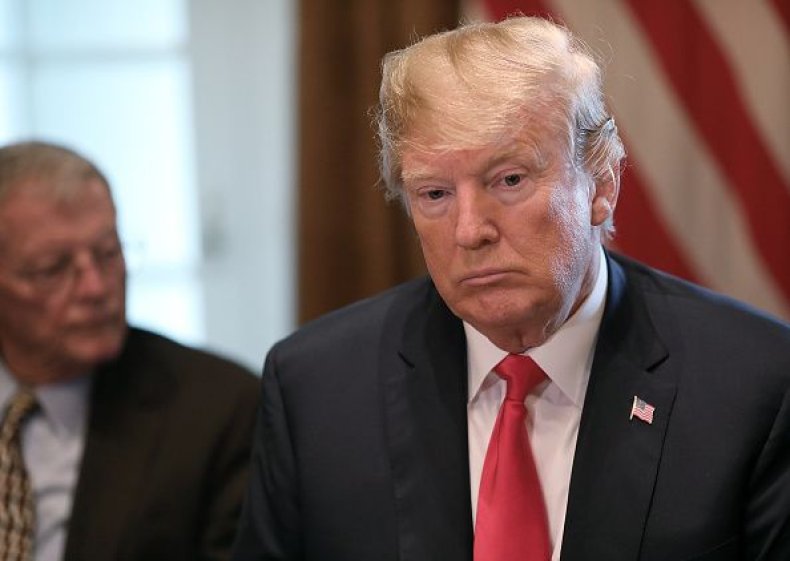 "A few days ago I called the fake news the enemy of the people, and they are," Trump said during his Conservative Political Action Conference speech in February 2017. "They are the enemy of the people."
In April, Trump said, "The Fake News is going crazy making up false stories and using only unnamed sources (who don't exist). They are totally unhinged, and the great success of this Administration is making them do and say things that even they can't believe they are saying. Truly bad people!"
This week's interview isn't the first time Trump has accused his perceived adversaries of treason. In February, Trump railed against the Democratic party for not applauding him during his State of the Union address. "Can we call that treason?" Trump asked. "Why not? They certainly didn't seem to love our country very much." Press Secretary Sarah Huckabee Sanders defended the remark as "tongue-in-cheek" and said the president was "clearly joking."