Trump Calls 'Poor Bastard' Beto O'Rourke 'Pathetic' at Rally After Beto Drops Out of 2020 Presidential Race
Just a couple of hours after Beto O'Rourke announced he was dropping out of the 2020 Democratic presidential race, President Donald Trump took swipes at the former Texas lawmaker.
At a rally Friday night in Tupelo, Mississippi, the president called out O'Rourke by name and then began calling him other ames before making fun of the way O'Rourke wildly flailed his arms when he spoke.
"Oh, did you hear? Beto," Trump said. "Oh, that poor bastard. Poor pathetic guy. He was pathetic."
Trump referenced O'Rourke's losing campaign bid for the U.S. Senate in 2018 to Republican incumbent Ted Cruz, who narrowly defeated O'Rourke in the tight race.
"Does he ever stand on the floor and speak?" Trump said. "But he's waving his arms and going crazy, and I said 'What the hell is [he] doing? What is he on?'"
Trump also poked fun at a quote O'Rourke had in a Vanity Fair article this year in which O'Rourke said, "Man, I'm just born to be in it."
Trump, who had never run for office before his own presidential campaign in 2016, ridiculed that quote.
"Anybody who says they were born for this, they're in trouble," Trump said.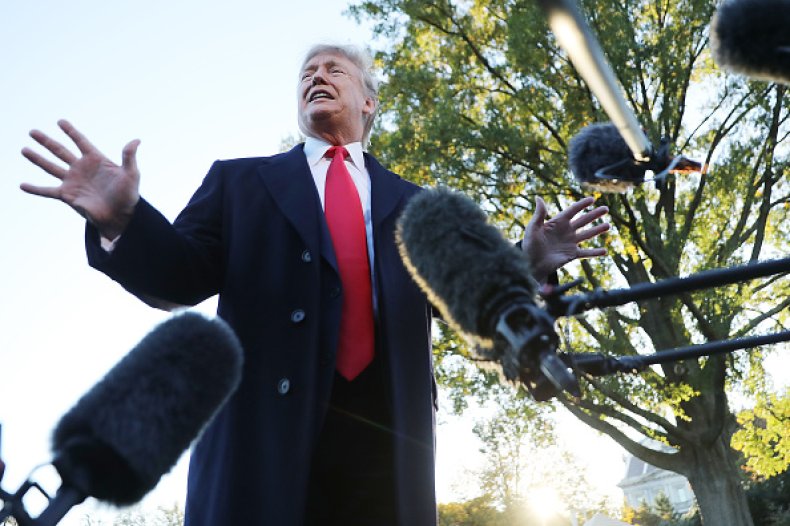 O'Rourke energized a young voting base in Texas when he almost pulled an upset over Cruz in 2018. Cruz pulled 51 percent of the vote to 49 percent by O'Rourke. The shortcoming didn't come without the nation watching the Texas race, and many Democrats across America encouraged O'Rourke to enter the 2020 presidential race.
O'Rourke started his career on the El Paso City Council and eventually was elected to the U.S. House of Representatives. He entered the presidential race in March this year after a tour of midwestern states and chronicling his travels on social media.
His platform included eased restrictions on border control and stringent laws on gun control. During a debate this summer, he was asked if he would take back assault rifles from from Americans as a way to curb gun violence, at which time he said, "Hell yes," sparking outrage among Republicans and even some Democrats.
O'Rourke's fundraising efforts in the last couple of months fell short of where he needed to be in order to stay competitive with a Democratic field that once had slightly more than 20 candidates at one time. Now it's almost down to single digits.
The first Democratic primaries and caucuses will be in February. The first huge day of the primary season will be March 3, where nine states—including California and Texas—will go to the ballot for Super Tuesday.