Trump Calls Reporter April Ryan a 'Loser' Who 'Doesn't Know What The Hell She Is Doing'
President Trump called journalist April Ryan a "loser" who "doesn't know what the hell she is doing" while speaking to reporters at the White House on Friday morning. He also demanded more respect for the White House and presidency and defended his decision to revoke a CNN reporter's press access.
His attack against the White House Correspondent and Washington bureau chief for American Urban Radio Networks and CNN political analyst followed a testy exchange between the two at Wednesday's press conference.
Ryan was attempting to ask the president a question two days ago when Trump told her to "sit down," adding that "it's such a hostile media."
"It was a real question then he proceeds to tell me I'm rude, I'm hostile," she said Thursday while speaking on The View, according to ABC News.
Ryan called in to CNN minutes later to defend her reporting. She also tweeted "I love this country and have the most respect for the Office of the President. I will continue to ask the questions that affect America, all of America."
On Wednesday, the president also lashed out at a PBS NewsHour reporter who asked if Trump's use of the word "nationalist" could embolden white nationalists and told foreign reporters that he couldn't understand them.
He additionally engaged with CNN chief White House correspondent Jim Acosta.
"You are a rude, terrible person. You shouldn't be working for CNN," he told the reporter. "You are a very rude person, the way that you treat Sarah Huckabee Sanders is horrible. The way that you treat other people are horrible. You shouldn't treat people that way."
On Friday, Trump defended his decision to suspend Acosta's press pass after their exchange, saying "I think Jim Acosta is a very unprofessional man." Trump threatened to revoke the access of additional reporters. "It could be others also," he said.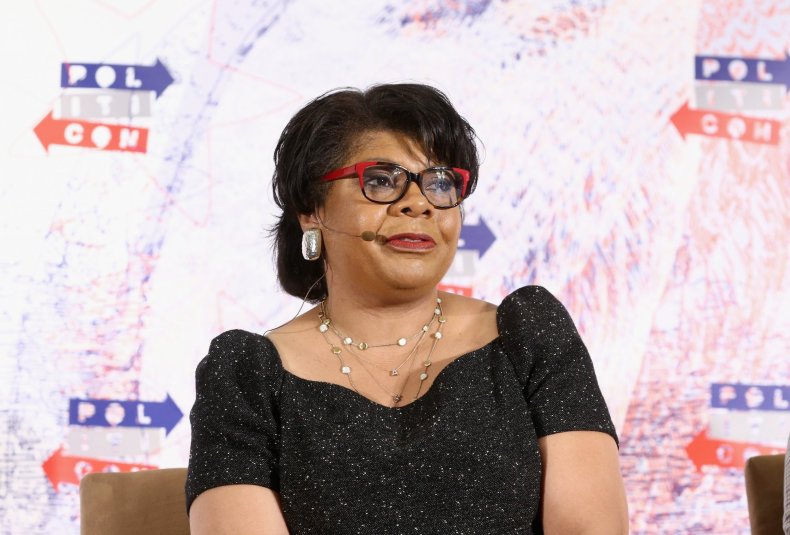 In February 2017, Ryan asked the president about his campaign promise to rejuvenate urban areas and inner cities.
"Trump responded first by telling Ryan that her question was 'very professional and very good,' then claimed he received 'a much higher percentage of the African-American vote than a lot of people thought' because of his attention to the 'inner cities,' CNN reported.
When she asked if he planned to speak with the Congressional Black Caucus to discuss his urban revitalization efforts, Trump told Ryan to organize the meeting.
"I'll tell you what, do you want to set up the meeting?" he said. "Do you want to set up the meeting? Are they friends of yours?" he asked.