Trump Calls GOP Senate Health Care Holdouts As Pro-Trump Group Attacks Defector Heller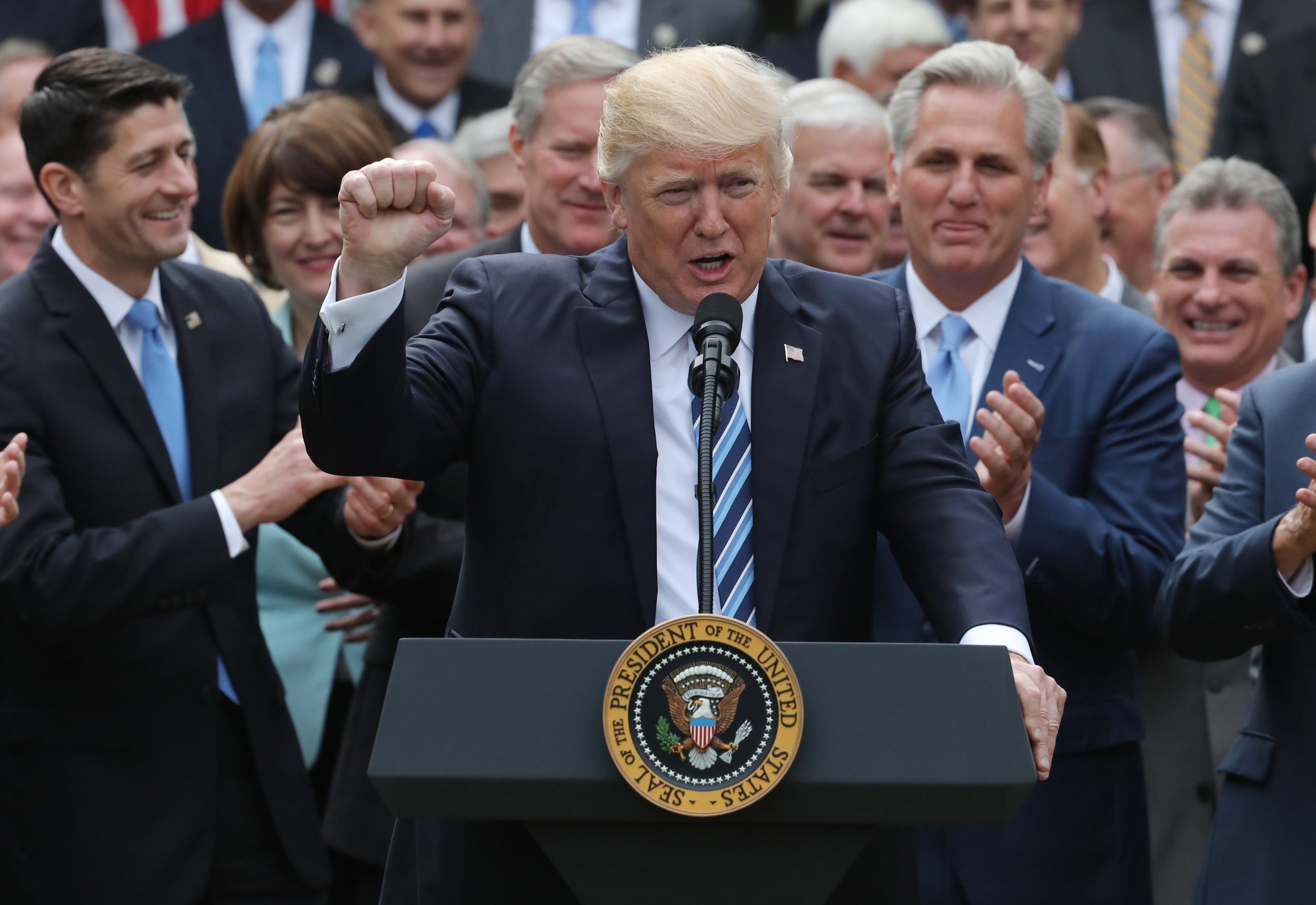 President Donald Trump called four Republican senators who have either come out against or are undecided on the Senate GOP's health care bill, which is facing a tight vote in the Senate. As Trump was whipping votes, a pro-Trump group went after Republican Nevada Senator Dean Heller, who came out against the bill.
Trump spoke with Republican senators Rand Paul of Kentucky, Ted Cruz of Texas, Ron Johnson of Wisconsin and Shelley Moore Capito of West Virginia over the weekend. Paul, Cruz and Johnson oppose the bill because it does not go far enough to repeal Obamacare, while Capito is concerned about Medicaid cuts.
"The president talked extensively with several Republican members over the weekend and he felt very positive about those discussions, but they're ongoing," White House Press Secretary Sean Spicer said Monday.
The discussion over the bill has reached fever pitch as Republican senators push for a vote before July 4. Senate Democrats remain united against the bill, arguing it will cause millions to lose insurance while increasing premiums. The nonpartisan Congressional Budget Office determined that 22 million more Americans would be uninsured by 2026 than under the current law.
Republicans can only afford to lose two members to pass the bill, which would then come down to a tie-breaking vote by Vice President Mike Pence. Johnson, Paul, Cruz and Utah Senator Mike Lee have all come out against it, as has Heller. A number of other GOP senators remain undecided.
Pro-Trump group American First Policies has launched an aggressive, million-dollar-plus ad campaign against Heller. The group is run by former Trump advisers and former advisers of Vice President Mike Pence.
"Why did @SenDeanHeller lie to voters about #RepealAndReplace? He's now with @NancyPelosi. NOT GOOD! #HellerVotesYes," the group tweeted Saturday.
Spicer said he had not seen the ad when asked about it Monday.
A handful of Republican governors, including Nevada's Brian Sandoval and Ohio's John Kasich, have come out against the bill.
"The U.S. Senate's plan to fix America's health care system fails to provide the resources needed to help our most vulnerable," Kasich tweeted.
After starting Monday focused on the continued Russia investigation, Trump also tweeted in support of the health care bill.
"Republican Senators are working very hard to get there, with no help from the Democrats. Not easy! Perhaps just let OCare crash & burn!" he tweeted.