How Much Did Trump Pay Cambridge Analytica? Denial Of Data Firm's Involvement Doesn't Add Up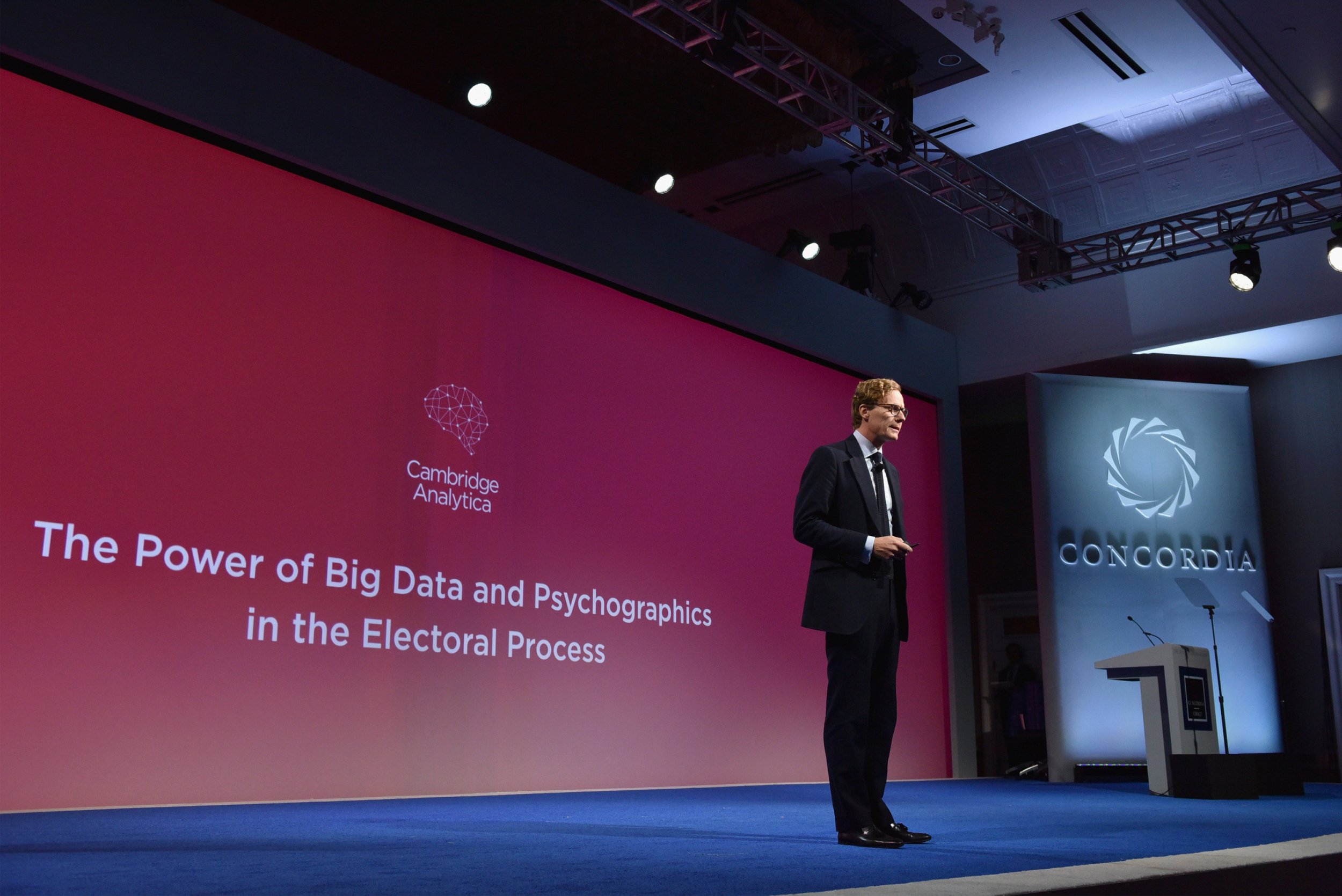 Donald Trump's campaign blatantly downplayed the role data firm Cambridge Analytics played in helping the president win last year and even ignored the campaign's own boasts following the election after the firm was linked to a collusion effort with Russians.
Earlier this week, it was reported Cambridge Analytica's top executive Alexander Nix directly reached out to WikiLeaks founder Julian Assange in an effort to get Democrat Hillary Clinton's 33,000 missing emails, according to The Daily Beast.
WikiLeaks had been accused of receiving the damning Democratic National Committee emails from Russia, which posed another avenue for the president's critics to lambast him with accusations of collusion with the Russians to secure the Oval Office.
Assange later confirmed Nix's overture – made prior to Election Day last year – on Twitter but stated that WikiLeaks turned him down.
Michael Glassner, the executive director of Trump's campaign, issued a statement to CNN that declared the Republican National Committee was solely responsible for the campaign's analytics.
"Once President Trump secured the nomination in 2016, one of the most important decisions we made was to partner with the Republican National Committee on data analytics," he said. "Leading into the election, the R.N.C. had invested in the most sophisticated data-targeting program in modern American history, which helped secure our victory in the fall. We were proud to have worked with the R.N.C. and its data experts and relied on them as our main source for data analytics."
Glassner also flatly denied any other source played as crucial a role in data analysis when he added: "Any claims that voter data from any other source played a key role in the victory are false."
The money trail and Kushner's and Cambridge Analytics' statements explain otherwise.
Indeed, the Trump campaign paid the UK-based firm backed by billionaire and heavy political donor Robert Mercer millions during the home stretch of the 2016 run, and following Trump's victory current White House senior adviser and husband to Trump's eldest daughter Jared Kushner thoroughly explained the operation and how much the campaign relied on it.
Cambridge Analytica also chimed in with a glowing statement touting its efforts in the campaign.
Firstly, the campaign money trail clearly showed Cambridge Analytica received big bucks from Donald Trump for President, the campaign's main finance hub. Starting with an initial payment of $100,000 in July 2016, the firm took in more than $5.9 million in five payments total, including $5 million paid out in September 2016, according to FEC records.
The five expenditure descriptions from the Trump campaign's FEC filings list the payments made for data management or data management services.
Fourteen days after the election in November, Kushner then adorned the cover of Forbes magazine and expounded on the data analytics program he headed up. He specifically said the work was meant to "complement the RNC's data hub."
"After the primary, we started ramping up because we knew that doing a national campaign is different than doing a primary campaign," Kushner told Forbes. "That was when we formalized the system because we had to ramp up for digital fundraising. We brought in Cambridge Analytica. I called some of my friends from Silicon Valley who were some of the best digital marketers in the world. And I asked them how to scale this stuff. Doing it state by state is not that hard. But scaling is a very, very hard thing. They gave me a lot of their subcontractors and I built in Austin a data hub that would complement the RNC's data hub. "
Even before Kushner's comments, Cambridge Analytica's top executive, Alexander Nix, boasted of his firm's work for Trump. One day after Trump won.
"We are thrilled that our revolutionary approach to data-driven communications played such an integral part in President-election Donald Trump's extraordinary win," Nix said as part of a company statement.