President Donald Trump and his GOP allies have secured victory in just one post-election lawsuit, as of Thursday morning, out of the more than two dozen filed so far in states across the country.
According to Marc Elias, the founder of the voting rights group Democracy Docket, Trump's campaign and the GOP were involved in at least 22 active election-related cases as of Thursday morning, before Trump's campaign dismissed a lawsuit filed in Michigan. The campaign's announcement shifted the group's tally from 28 losses and dismissals in post-election litigation to 29.
Rudy Giuliani, the former New York City mayor and now a personal lawyer for Trump, appeared to refer to the campaign's dismissal of the Michigan lawsuit as a victory in a statement shared with reporters on Thursday.
"This morning we are withdrawing our lawsuit in Michigan as a direct result of achieving the relief we sought: to stop the election in Wayne County from being prematurely certified before residents can be assured that every legal vote has been counted and every illegal vote has not been counted," Giuliani's statement said.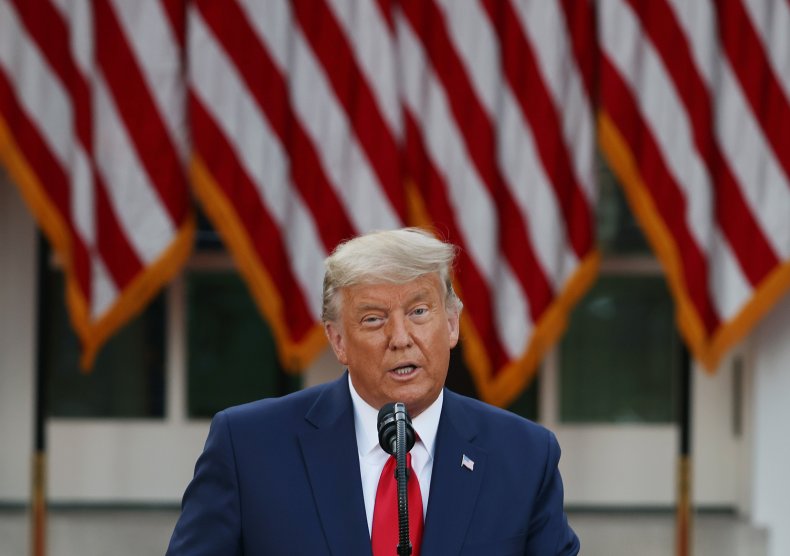 The lawsuit initially tried to block Wayne County from certifying its election results because of allegations of voter fraud. The Associated Press called the state for Biden on November 4, with the AP's latest tallies showing him leading Trump by more than 150,000 votes. Though official sources later called the national race for Biden on November 7, Trump has not conceded.
On Tuesday, Wayne County's Board of Canvassers voted to certify the county's election results, but the Republicans on the board tried to reverse their decision to do so on Wednesday night.
Allegations of widespread voter fraud have been largely debunked—federal election officials referred to the 2020 election as "the most secure in American history" and said there was "no evidence that any voting system deleted or lost votes, changed votes, or was in any way compromised." But Trump's campaign officials have continued to push allegations of fraud and a lack of transparency in the ballot-counting process through lawsuits filed in several key battleground states.
So far, the only case in which the Trump campaign has scored a victory is one filed in Pennsylvania. In that case, the time frame in which election officials allowed voters to resolve problems with mail-in ballots that were initially rejected because they lacked voter identification was reduced from nine to six days.
Though an AP analysis of the Trump campaign's post-election legal battles found them to be largely unsuccessful, Giuliani and Sidney Powell, another lawyer with Trump's legal team, spoke publicly about their commitment to ongoing litigation efforts on Thursday afternoon. In a tweet, Trump said his team had a "very clear and viable path to victory."
Newsweek reached out to Trump's campaign for comment but did not receive a response in time for publication.