Donald Trump's re-election campaign adviser Jason Miller denied that there was a split in the president's top team over whether or not he should concede the 2020 election to President-elect Joe Biden on Sunday night.
Reacting to a CNN report, Miller also denied that he was urging Trump to hold campaign-style rallies for vote recounts in key states along with former New York City Mayor Rudy Giuliani and the president's son-in-law Jared Kushner.
Posting on social media last night, CNN anchor Jake Tapper reported that the trio were encouraging Trump to push back on Biden's election victory while White House Chief of Staff Mark Meadows and conservative activist David Bossie were telling him to concede the race.
"To be clear, there is no credible strategy of recounts that result in anything other than Joe Biden as president-elect," Tapper added. "This is about appeasing the president's ego and currying favor with him, the sources say."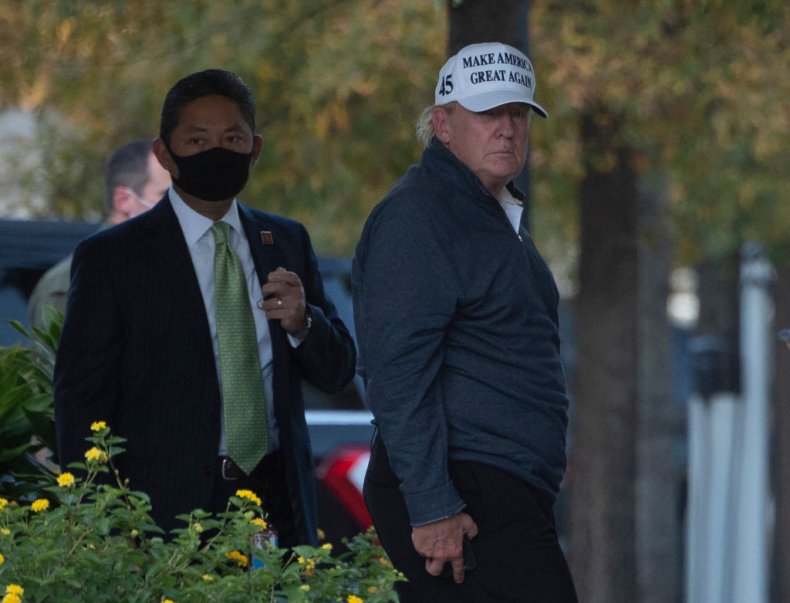 It was further reported on the network's website that recount rallies would be accompanied by other messaging—such as obituaries for dead people who supposedly cast ballots—designed to sow doubt over the credibility of the results in key swing states, which narrowly favored Biden.
"This is 100% false. There is no truth to this report whatsoever," Miller tweeted. "[Chief of Staff] Meadows, Dave Bossie, Jared Kushner, Rudy [Giuliani], myself and everybody else are on the same page—we all work for Donald Trump and follow his lead, and there is no daylight between us."
CNN's report is based on information from several anonymous sources close to the president and supposedly familiar with messaging plans around his election defeat.
Miller denied a split in President Trump's close circle over the need to concede the election to President-elect Biden as the commander-in-chief continued to challenge the result and suggest it was somehow illegitimate or fraudulent over the weekend.
Trump tweeted on Saturday: "THE OBSERVERS WERE NOT ALLOWED INTO THE COUNTING ROOMS. I WON THE ELECTION, GOT 71,000,000 LEGAL VOTES. BAD THINGS HAPPENED WHICH OUR OBSERVERS WERE NOT ALLOWED TO SEE. NEVER HAPPENED BEFORE. MILLIONS OF MAIL-IN BALLOTS WERE SENT TO PEOPLE WHO NEVER ASKED FOR THEM!"
The president also described the election as a "total mess" and questioned why it was the "Lamestream Media" that had called the election results since voters took to the polls on November 3.
Biden was declared the winner of the 2020 presidential election on Saturday evening as vote counts came to a close in Nevada and Pennsylvania—adding a crucial 26 Electoral College votes that took him over the 270 needed to secure the White House.
"I know tensions can be high after a tough election like we just had," the president-elect tweeted on Saturday evening. "But we need to remain calm. Patient. And let the process work out as we count all the votes."