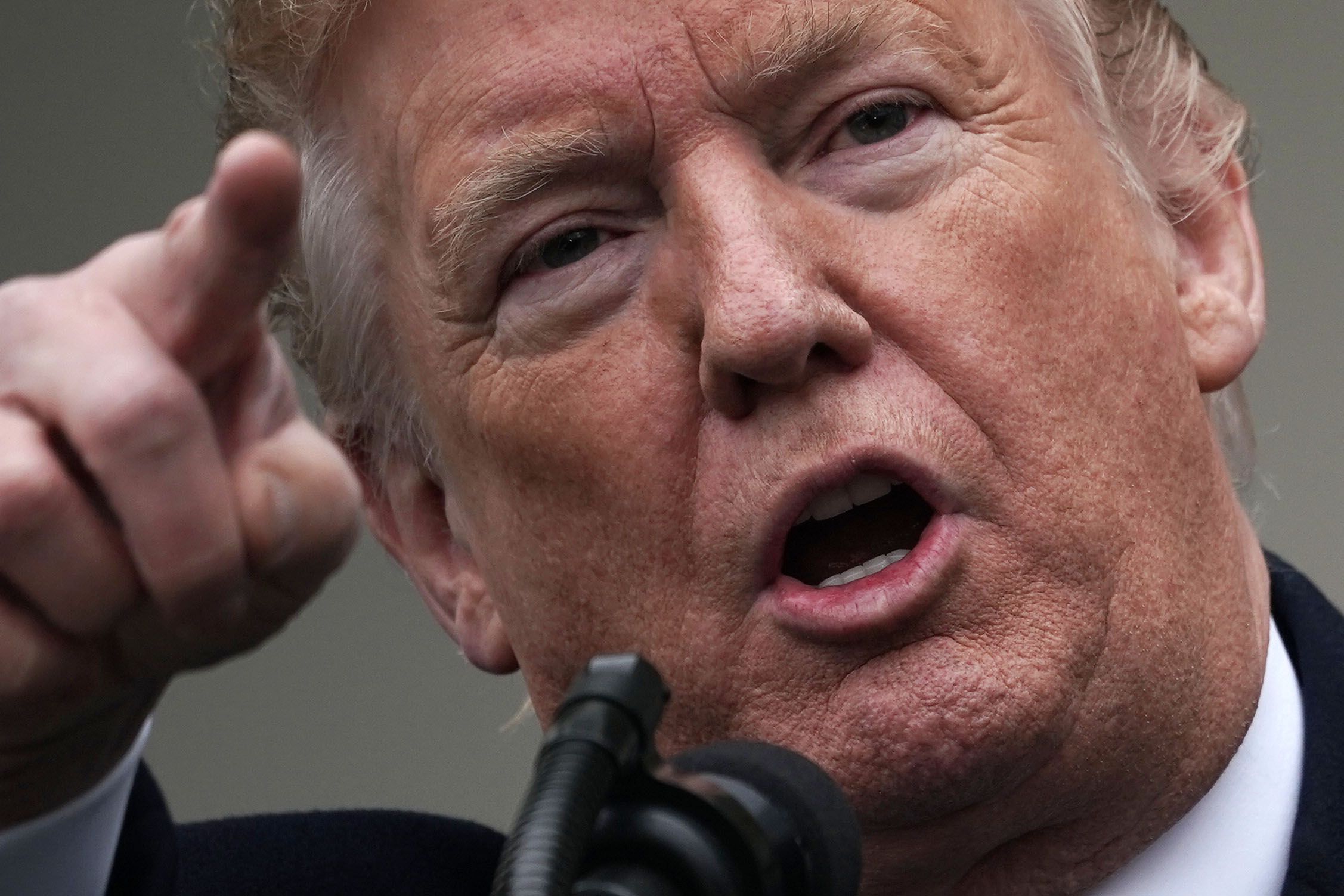 Donald Trump's campaign advisers only invented the border wall promise as a memory trick to remind a difficult candidate to slam immigrants in speeches, according to a report.
On Saturday, the New York Times revealed that the president's signature 2016 campaign promise to build a wall on the southwestern border was cooked up "as a mnemonic device of sorts" to "make sure their candidate—who hated reading from a script but loved boasting about himself and his talents as a builder—would remember to talk about immigration."
"'How do we get him to continue to talk about immigration?' Sam Nunberg, one of Mr. Trump's early political advisers, recalled telling Roger J. Stone Jr., another adviser. 'We're going to get him to talk about he's going to build a wall,'" the Times wrote.
Although the strategy worked, the executive director of the Center for Immigration Studies argues that it backfired after Trump was elected as president. "As a messaging strategy, it was pretty successful," Mark Krikorian said, according to the Times. "The problem is, you got elected; now what do you do? Having made it his signature issue, Trump handed the Democrats a weapon against him."
A partial government shutdown—affecting approximately a quarter of U.S. departments—began at midnight on December 21 after the president refused to sign a stop-gap measure to ensure the government continues running through the New Year because it didn't include funding for his border wall. Today marked the 15th day of the shutdown.
Top Democrats Nancy Pelosi and Charles Schumer blamed the president for the shutdown in a joint statement in December. "Republicans control the House, the Senate, and the White House. But instead of honoring his responsibility to the American people, President Trump threw a temper tantrum and convinced House Republicans to push our nation into a destructive Trump Shutdown in the middle of the holiday season," they said. "President Trump has said more than 25 times that he wanted a shutdown and now he has gotten what he wanted."
The president's move came after several of his far-right allies—including Ann Coulter and Rush Limbaugh—criticized him for failing on his border wall promise and urged him to hold out for funding.
Newsmax chief executive Christopher Ruddy believes Trump could get away with passing off adding additional security along the border as equivalent of the wall. "Listening to Rush Limbaugh and Ann Coulter on this is a mistake," Ruddy said, according to the Times. "I don't think the president's base moves even one inch from him even if he doesn't get a wall. They know where his heart is, they know where his mind is."