Trump Campaign Aide Carter Page May Have Been Russian Agent, Justice Department Believed, According to Nunes Memo
President Donald Trump's Justice Department had reason to suspect that former Trump campaign associate Carter Page was a Russian agent, according to a Republican memo.
The contentious and secret memo, allegedly created by Republicans to discredit the investigation into Russian meddling in the 2016 presidential election, shows that Deputy Attorney General Rod Rosenstein approved an application to continue surveillance of Page, sources told The New York Times.
The memo alleges that the FBI and Justice Department did not adequately explain to a judge that they were relying partly on research by former British intelligence officer Christopher Steele when they sought to renew a warrant for surveillance of Page from the U.S. Foreign Intelligence Court (FISA). Steele was the author of the highly controversial Russia dossier that alleged that Russia had been cultivating Trump for years.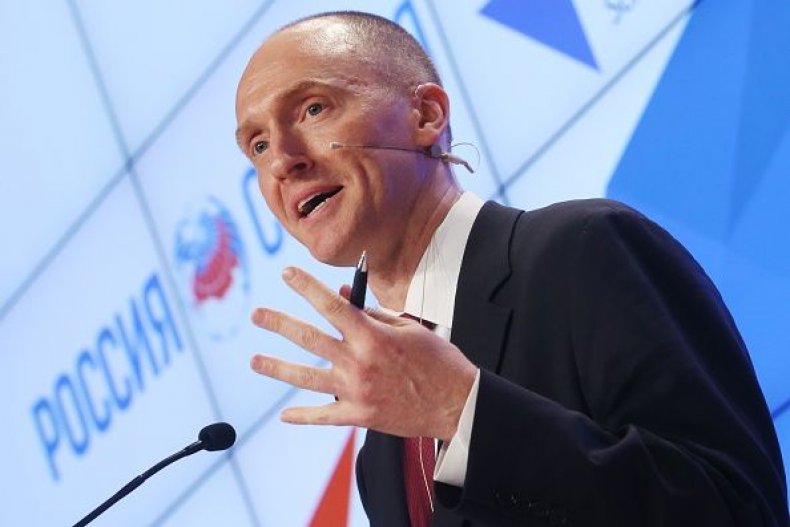 Many of the allegations in the dossier remain unproven one year after its publication.
Some sources said the Republican memo, spearheaded by House Intelligence Committee Chairman Devin Nunes, could be used to attack Rosenstein for allegedly renewing the warrant to spy on Page without having properly vetted the information in the application. The memo allegedly claims that the FBI abused FISA surveillance law by using the dossier.
Trump has reportedly been unhappy with Rosenstein, who oversees special counsel Robert Mueller's investigation into whether the Trump campaign collaborated with Russia to influence the outcome of the presidential campaign. Some reports suggest that Trump would like Rosenstein to be fired.
The Republican memo and a Democratic memo responding to it both remain highly secret, and it is unclear if any of the Republican complaints about Rosenstein or the Justice Department carry weight. The White House is reportedly pressuring for the memo to be made public, while some Democrats counter that the Justice Department should be consulted before a memo based on classified information is released publicly. The House Intelligence Committee is expected to vote this week on whether to release the memo.
Page, an oil industry consultant and former investment banker, worked as a foreign policy adviser for the Trump campaign during the 2016 presidential campaign. He has long-standing ties to Russia, and the Steele dossier claims that Page had met with representatives of Russian state-owned oil giant Rosneft during the time he worked for Trump.
Page also traveled to Russia during the 2016 campaign, although he said it was in a personal capacity only.