Trump Campaign Gave Green Light for Meeting With Kremlin Officials, George Papadopoulos Claimed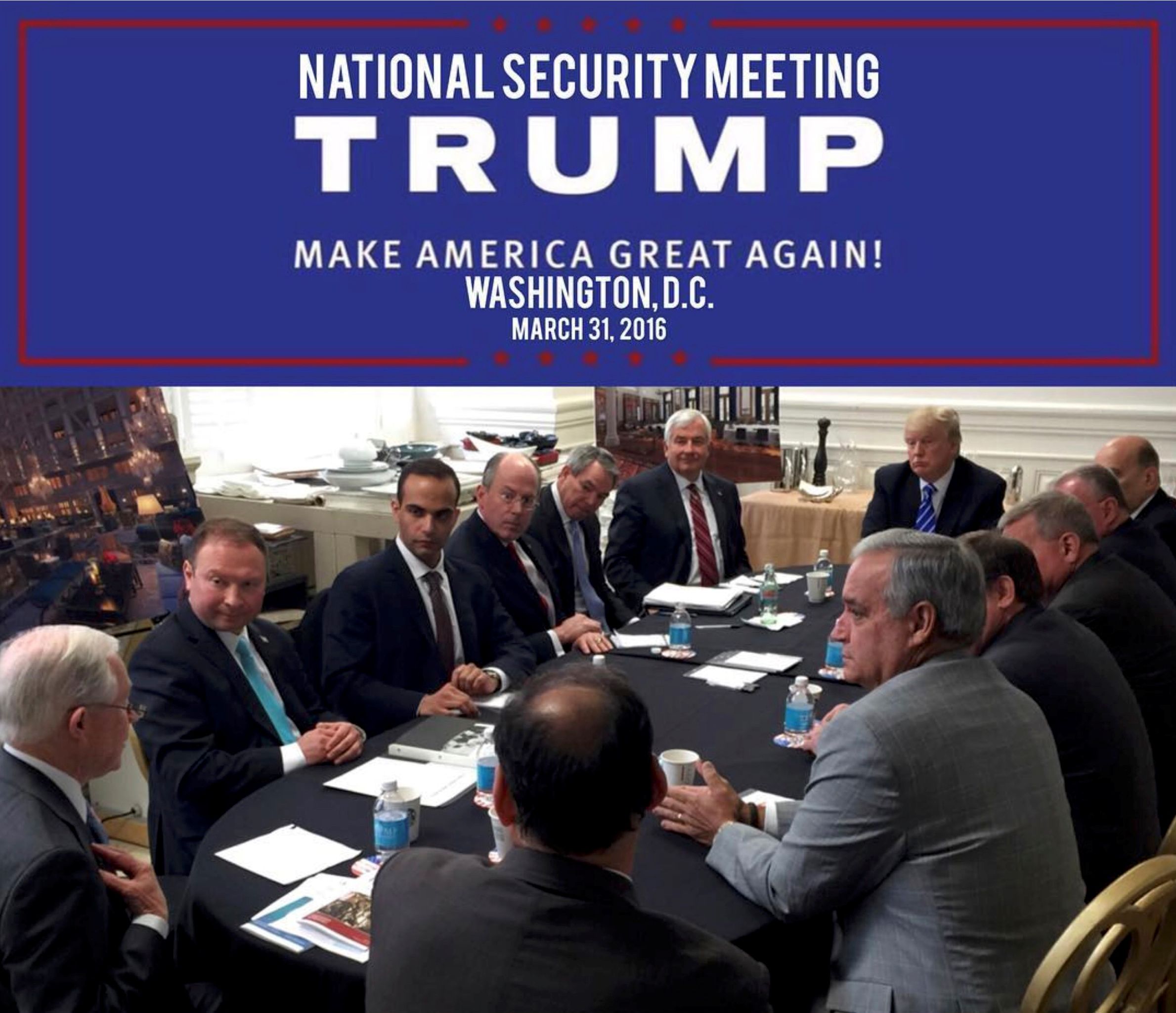 Donald Trump's presidential campaign agreed to a pre-election meeting with representatives of Russian President Vladimir Putin, according to an email sent by campaign aide George Papadopoulos.
A former unpaid campaign aide, Papadopoulos has pleaded guilty to lying to FBI agents about his contact with Kremlin-linked Russians.
In an email in court filings made public Monday, Papadopoulos told a Kremlin-linked contact that the Trump campaign approved a meeting between senior campaign aides and Russian officials.
"Writing to the Russian contact a week before the Republican National Convention, Papadopoulos proposed a meeting for August or September in the U.K. that would include "my national chairman and maybe one other foreign policy adviser" and members of Putin's office and Russia's foreign ministry," the filings said.
"It has been approved by our side," Papadopoulos wrote.
The email does not name the Trump campaign officials, but when the email was sent on July 14, 2016, Paul Manafort was the Trump campaign chairman and Sam Clovis the campaign's co-chairman.
Manafort was indicted Monday with longtime business partner and former Trump adviser Rick Gates on 12 counts, including money laundering and tax and foreign lobbying charges. Both men have been placed under house arrest, pending a bail hearing Thursday.
All three men were investigated as part of special counsel Robert Mueller's probe into allegations that the Trump campaign colluded with Russia to secure the former reality-TV star's victory over Hillary Clinton last year.
There is no evidence that the planned meeting described in Papadopoulos's email ever took place, and he may have been bragging to his contact about his influence in the campaign.
However, if it's true, the email is the clearest evidence yet that the Trump campaign sought to make contact with Russian officials.
Trump himself did not dismiss the idea of meeting the Russian president when it was suggested to him by Papadopoulos in a March 2016 campaign meeting, a source privy to the conversation told CNN Wednesday.
The FBI affidavit details how Papadopoulos cultivated at least three Russian government-linked contacts who had promised "dirt" on Hillary Clinton and expressed interest in brokering a meeting between Putin and Trump. Papadopoulos updated some campaign officials of his efforts by email.
On Tuesday, Trump attempted to distance himself from Papadopoulos, accusing the former aide of being a liar.
"Few people knew the young, low level volunteer named George, who has already proven to be a liar," Trump posted on Twitter shortly after 8 a.m. local time, adding: "Check the DEMS!"
Trump has previously denied that members of his campaign team had contact with Russian officials.
Jason Maloni, a spokesman for Manafort, told Bloomberg Tuesday that his client had rebuffed overtures to meet with Russians.
"Mr. Manafort's swift action reflects the attitude of the campaign—any invitation by Russia, directly or indirectly, would be rejected outright," Maloni said in statement. "His request that the response come from a low-level staffer sent a clear signal that the invitation did not merit consideration. This is concrete evidence the Russia collusion narrative is fake news."
Clovis, in a statement, told Bloomberg that Papadopoulos was acting on his own and that the campaign had a strict rule against traveling abroad and claiming to speak on behalf of the campaign.