Trump Campaign Asks Biden to Agree to Move Debates After Commission Says No
After the Commission on Presidential Debates (CPD) denied President Donald Trump's reelection campaign's request to hold a debate in early September, former New York Mayor Rudolph Giuliani called out presumptive Democratic presidential nominee Joe Biden to make the debate happen.
Trump and Biden had already agreed to three debates before the general election in November. Trump's campaign had asked for a fourth debate to be added because some states are expected to begin delivering mail-in ballots before the first debate occurs in September. If a debate could not be added, the Trump campaign asked for the rescheduling of the last debate, currently expected to take place in October. The CPD turned down the request on the grounds that the debate schedule would be "highly publicized."
"If the candidates were to agree that they wished to add to that schedule, the Commission would consider that request but remains committed to the schedule of debates it has planned," the CPD wrote in a Thursday statement.
Giuliani responded to the CPD in a Thursday letter, calling the CPD's debate schedule "outdated."
"Since your current refusal to consider an additional debate or an earlier date is based on Mr. Biden's unwillingness to agree, it would be logical to assume that any further changes to debate arrangements would hinge on his opinion," Giuliani wrote. We must insist on a commitment that the two candidates will definitely appear onstage, in person—whether in a television studio without an audience or elsewhere—and not through separate, online transmissions where Mr. Biden could rely on notes, teleprompter, or handlers."
Giuliani copied Biden on the letter, listing Biden's Delaware address as "Basement."
Newsweek reached out to the Biden campaign for comment.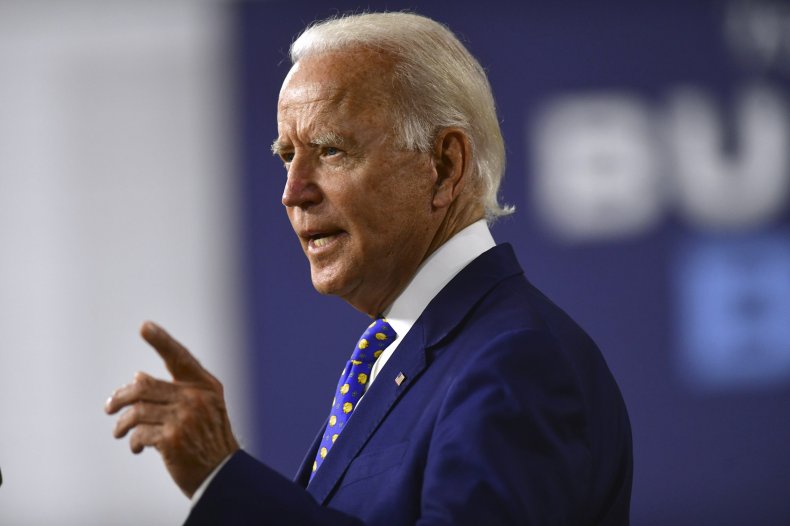 The first presidential debate of the 2020 election cycle is expected to take place in September at the Case Western Reserve University and Cleveland Clinic in Ohio.
Trump's campaign has intimated that Biden did not want to meet the president for debates because of the coronavirus pandemic. Biden's campaign said on Tuesday that Biden was looking forward to the events.
"Joe Biden said in June that he looks forward to debating Donald Trump on the dates and in the locations chosen by the Presidential Commission on Debates," said a statement from Biden's camp. "We are still waiting for Donald Trump to agree to as much."
Trump, who has given Biden the nickname "Sleepy Joe," has challenged Biden to take the same cognition test Trump claims to have "aced." During a July interview, Trump said Biden has an "obligation" to take the test "because you have to be able to show this country that the person that we're picking as leader is sharp."
Biden said Thursday that he had not taken a cognitive test. "Why the hell would I take a test?" Biden asked reporters during a Thursday panel interview.
"Come on, man," Biden added. "That's like saying you, before you got on this program, you take a test where you're taking cocaine or not. What do you think? Huh? Are you a junkie?"