Trump Campaign Attacks Hunter Biden in Latest Ad Push
President Donald Trump's re-election campaign has launched a new digital attack advert targeting Hunter Biden's business dealings in China and Democratic nominee Joe Biden's stance on the country.
The 116-second advert titled "Joe Won't Stand Up for Us" tries to paint the former vice president as the favored candidate of Beijing, further arguing that he stood up for China under the Obama administration.
At the time of writing, the video has received almost 1 million views on YouTube since being published on Wednesday night. It has also picked up more than 7,000 likes and a similar number of dislikes.
The advert had been viewed another half a million times on Twitter as of Thursday morning. The president shared the clip and said: "They would own our Country!"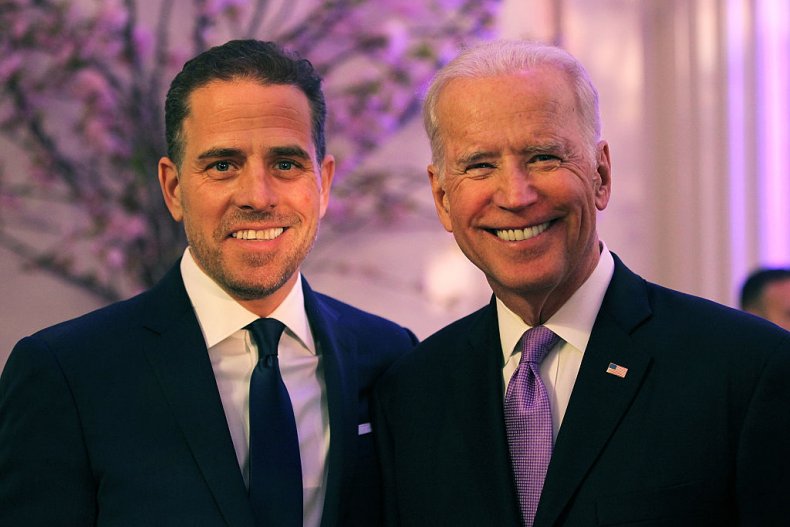 After showing footage of Biden clinking glasses with Chinese officials, the new attack quickly takes aim at Biden's past positions on the country. "While China was crippling America, Joe Biden was standing up for China," the new attack ad says.
The digital spot then goes on to claim the Democratic nominee would "stand up for China" were he to win a term in the Oval Office at the November 3 presidential election.
"With Joe Biden, China is in charge," the ad concludes, "Dangerous for America."
The middle of the attack advert also raises questions about Hunter Biden's business dealings in China while his father was serving as vice president.
A news anchor speaking over footage of Hunter Biden getting off a plane with his father in China is heard asking: "Did Joe Biden allow it? We're talking about millions of dollars in at least two countries."
The near two-minute advert also includes a clip of Hunter Biden saying his business dealings in China never came up with his father during a trip to the country.
Newsweek has contacted the Biden campaign for comment, and will update this article with any response. The Trump campaign has also been contacted for further details on its latest ad spot.
Politico reported that the digital ad targeting Hunter Biden would be part of a major 96-hour Trump campaign advertising spend on YouTube starting from Tuesday night, the second day of the Democratic National Convention.
According to the news website, the president's re-election team also plans run adverts on major news website frontpages and a variety of streaming services.