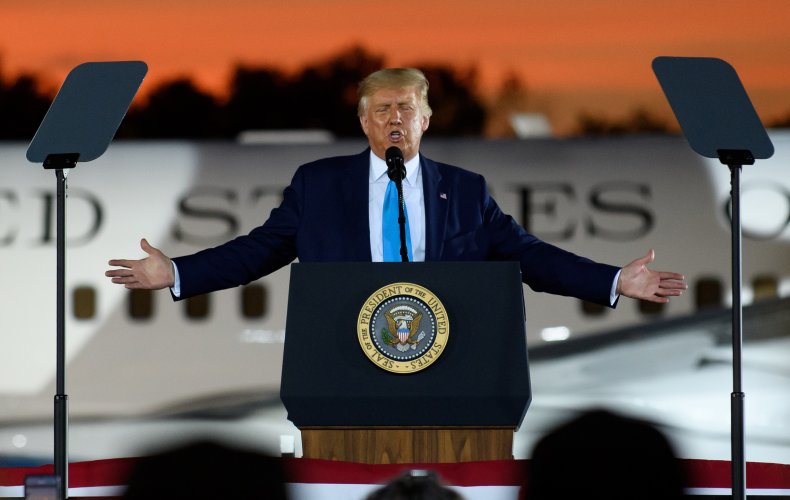 If spending on political advertising corresponded with votes, the 2020 presidential campaign would already be over. Joe Biden would win in a landslide. In one of the more surprising developments of the race, the once cash-rich Trump campaign has been trimming its ad buys in some critical swing states, alarming some Republican supporters. Team Biden, meanwhile, is pouring more resources into television and social media buys as he tries to expand his small leads in key states. According to the firm Advertising Analytics, in Pennsylvania alone in the five weeks preceding Labor Day, Biden outspent Trump on the airwaves $15 million to zero.
The Trump campaign has tried to reassure its supporters and financiers that nothing is amiss. According to a senior adviser to the campaign not authorized to speak on the record, campaign manager Bill Stepien has told prominent Republican financiers that the campaign is spending far more this cycle on an aggressive ground game that didn't exist in 2016. The campaign has 280 offices throughout the country, a number that dwarfs the Biden operation. They also believe their campaign is more data-driven than Biden's, allowing it to identify and contact potential Trump supporters. Stepien told nervous Republicans that the campaign continues to outspend Biden in online advertising. It spent nearly $60 million in August and the first week of September, compared to $43 million for Biden.
The campaign official notes that despite going dark in Pennsylvania for more than a month—and being outspent in virtually every other key battleground state— the polls have held steady or even improved for Trump. Biden's lead in Pennsylvania is 4.3 percent, according to an aggregation of several polls by Real Clear Politics. His overall margin in the battleground states that will determine the election's outcome is 3.7 percent, just outside the margin of error, according to RCP.
The Trump campaign believes its emphasis on ''law and order" in the wake of this summer's urban unrest has put Biden on the defensive. After the virtual Democratic convention ignored the rioting in several major American cities, the Trump campaign responded both on the airwaves and at its own virtual convention, battering Biden for being weak on crime. It sent direct messages to supporters' cellphones, saying the riots were coming to the suburbs. Biden responded. On August 31, he gave a speech in Pittsburgh in which he condemned the rioting, and on September 2, the campaign turned that speech into an ad, entitled "Be Not Afraid." ''Rioting is not protesting, looting is not protesting, and those that do it should be prosecuted," Biden says before blaming the unrest on Trump. The ad concludes with Biden saying, "As president I'd be looking to lower the temperature in this country, not raise it." The Trump campaign official acknowledges the ad was effective—but showed "we were drawing blood on law and order."
The campaign is now readying a battery of new ads that focus on the economy and Trump's ability, as campaign communications manager Tim Murtaugh says, to "Make American Great Again—again." The campaign will spend at least $10 million in the next few weeks on ads touting Trump's economy—both pre-Covid19, and now. The strategy is rooted in two factors: One, Trump is frustrated that polls consistently show him leading Biden on the question of who is better suited to manage the economy, yet also show him trailing the former vice president overall. Further, the campaign believes the current recovery amidst the ongoing pandemic has been stronger than most predicted it would be—and that that will continue straight through the fall. Manufacturing, in particular, as measured by the Institute for Supply Management, continues to strengthen at a more robust rate than most economists anticipated. That, Trump strategists believe, will be enormously helpful to the president in critical Midwestern battleground states where he now trails Biden.
Critics of the campaign say it's about time. As former Bill Clinton pollster Mark Penn recently wrote, ''the economy has not been [the campaign's] central focus. Instead, it's one of a smorgasbord of issues that it hits daily."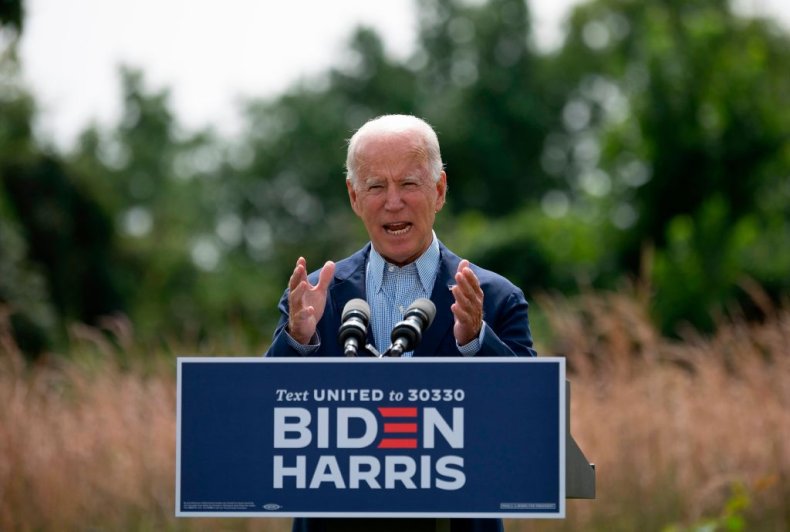 The Trump campaign believes there is still time to again fashion a come from behind victory as in 2016. As Stepien has said on campaign conference calls, downplaying the disparity in ad spending this summer, many Biden supporters are likely to vote by mail—and have already started in some states. The Trump campaign believes most of its supporters will vote in person on Election Day. That means an October surge in ad spending, together with a massive get-out-the-vote drive run out of all those local offices, will be sufficient for Trump to squeak by in Pennsylvania, Michigan and maybe even Minnesota, which he barely lost in 2016, and which campaign advisers say is very winnable this time.
What's different in this cycle is that the opponent's campaign is not complacent, as Hillary Clinton's was. The ad wars alone reflect that. The Democrats haven't lost a presidential race in Minnesota since 1972. But in late August, seeing the narrowing poll numbers, Team Biden went up with two different ads in Minnesota media markets. One, entitled "Backbone," emphasizes the vice president's middle-class roots in Scranton, Pa., and the other rips Trump's response to the Covid-19 crisis. In August, the Biden campaign raised $364.5 million, compared to Trump's $210 million, which means— in Minnesota and every other key state—there are a lot more ads to come.