Trump Campaign, Which President May Bankroll, Says Biden 'Indebted' to Billionaire Bloomberg
President Donald Trump's campaign has criticized Democratic rival Joe Biden after it was reported that he is set to receive financial backing from Michael Bloomberg, suggesting the former vice president will be indebted to the billionaire businessman.
Bloomberg plans to spend $100 million in Florida to support Biden, whom he previously competed with for the Democratic presidential candidacy.
Florida will be a key battleground. The state went to Trump in 2016, when he defeated former rival Hillary Clinton in the Electoral College to win the presidency.
Trump himself questioned the investment from Bloomberg, tweeting that he "thought Mini Mike was through with Democrat politics."
His campaign has since released a statement referring to criticisms of Biden made by Bloomberg previously, as well as Biden's remark that Bloomberg could not "buy an election."
A statement from the Trump campaign said: "Accepting Mini Mike's money means Biden and Harris will be indebted to an elitist, globalist billionaire who said Biden lacked 'management experience' and wouldn't be an effective president."
Trump and Bloomberg have clashed previously, with the former mayor of New York City taking aim at the president in his Democratic National Convention speech in August.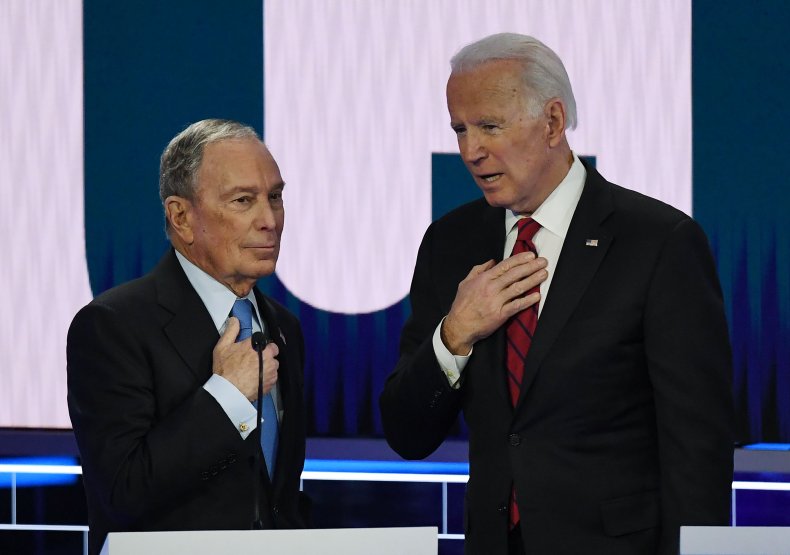 On re-electing Trump, he said: "Would you rehire or work for someone who ran your business into the ground?
"Who always does what's best for him or her, even when it hurts the company, and whose reckless decisions put you in danger, and who spends more time tweeting than working?
"If the answer is no, why the hell would we ever rehire Donald Trump for another four years?"
The Trump campaign's comments come after the president suggested he might pump his own money into his re-election campaign if necessary.
Asked earlier in September if he might spend his own money on his re-election campaign, Trump said: "If I have to, I would.
"If we needed any more, I'd put it up personally."
Trump said he would spend "whatever it takes" if necessary.
He claimed his campaign had needed to "spend more money up front" to combat "misinformation" amid the COVID-19 pandemic.
Bill Stepien, Trump's campaign manager, said he did not think money would be a problem for the president's re-election bid as November 3 approaches—adding that the budget was being carefully managed.
This came after reports that three quarters of $1.1 billion raised from the start of 2019 to July 2020 had already been spent, with Trump's former campaign manager Brad Parscale facing questions over the amount of money used.
Newsweek has contacted the Trump and Biden campaigns and Bloomberg for comment.