Ex-Trump Campaign Manager Says Biden Is Just Like Hillary and Will Lose in 2020. Polls Suggest Otherwise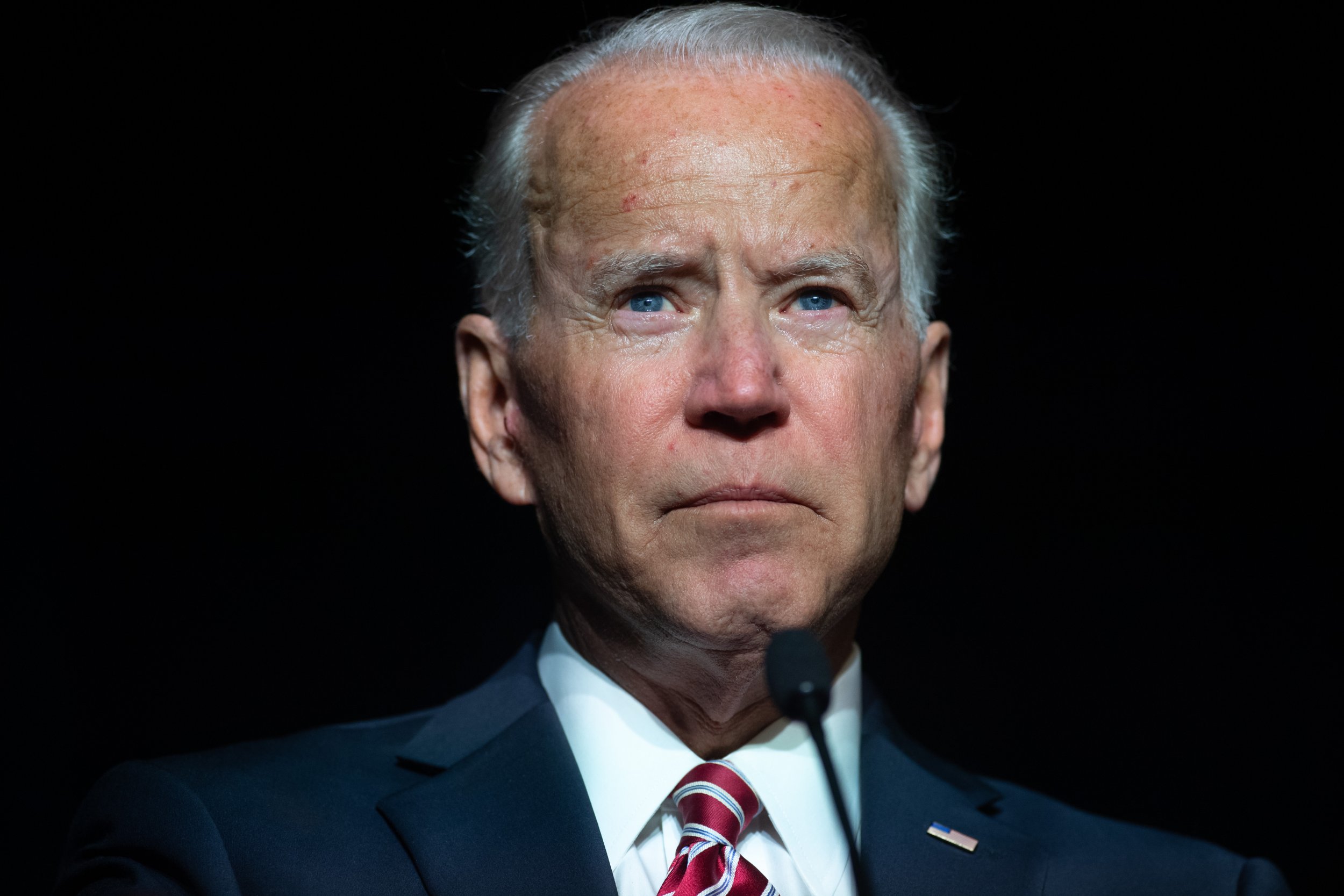 Former Trump campaign manager Corey Lewandowski said he was unimpressed with Joe Biden's chances of capturing the Democratic presidential nomination in a new op-ed on Friday, let alone of winning in a matchup against President Trump.
Despite recent polls placing Biden well ahead of any other contender, Lewandowski wrote for The Hill that he does not believe the former vice president can overcome enough opposition "from the left-wing base of his own party" to seal the deal in Milwaukee next year.
Lewandowski, who reportedly still advises the president, also compared Biden with Trump's defeated opponent in 2016, Hillary Clinton.
"The former vice president's premature coronation as the 2020 Democratic nominee for president reminds me, in many ways, of another Democratic icon: Hillary Clinton," he said. "Both have conducted two train-wreck campaigns, and both seem to have lived a politically cursed public life. Yet, many Democrats seem not to be worried about entrusting him to avoid a third mortifying defeat."
Despite prominent dissent from the Democratic Party's progressive wing, Biden has appeared untouchable in early polls. A Fox News survey from this month placed his support among Democrats at 35 percent, more than twice that of Senator Bernie Sanders, who finished in second place. A recent poll from The Hill gave Biden a staggering 46-percent share of his party's preliminary support.
An internal poll commissioned for the Trump re-election campaign found that Biden would handily defeat the president in key battleground states. Sanders would also best Trump in critical areas. In hypothetical head-to-head matchups, Fox News found that Biden could trounce Trump in the popular vote.
Lewandowski cites primarily two factors that he believes will damper Biden's candidacy. The first is Biden's record of losing previous presidential campaigns. Lewandowski recalled a 1988 presidential run in which Biden was caught plagiarizing a speech by the former head of Britain's Labour Party. Biden's campaign sputtered shortly thereafter. In 2008, Biden ran another unsuccessful campaign, though he managed to land at the White House regardless.
As history shows, losing a presidential campaign is no disqualifier for winning one later on. Richard Nixon lost to John F. Kennedy in the 1960 presidential election and still came back eight years later. Ronald Reagan lost two separate races for the Republican presidential nomination, only to clinch it in his third try and win in the general. Biden would be no stranger to the loser-turned-winner model of presidential runs, especially considering the significant political clout he has developed as vice president since his defeats.
Still, Lewandowski pointed to what he called Biden's poor foreign-policy record as a reason voters in either the primary or the general won't sign off on his candidacy. His assessment was based on various, cherry-picked quotes and gossip from the Situation Room.
Biden's political record is currently being heavily scrutinized by Democratic voters, including his support during the 1990s for bills that led to mass incarceration of black youth and stripped gay Americans of various civil liberties. These issues have drawn far more attention in Democratic circles than have Biden's relationship with Israel or his comments ahead of the raid on Osama bin Laden's compound, which Lewandowski largely casts as blunders.
Data analyst David Byler wrote in The Washington Post that, just as Hillary Clinton's popularity shifted among black voters depending on her proximity to Barack Obama, Joe Biden could leverage his current status as an Obama alum to tap a well of credibility among black voters that no other candidate currently running can. If Biden is able to maintain his current position in the Democratic field, his affiliation with Obama may be the lifeline he needs to overcome an otherwise contentious legislative record.