Trump Campaign Blasts 'Politicians Using Taxpayer-Funded Jobs To Benefit Their Family'
On Wednesday, a spokesperson from Republican President Donald Trump's re-election campaign blasted Democratic presidential nominee Joe Biden for "using taxpayer-funded jobs to try and benefit" his family.
In a Wednesday afternoon Fox News interview with Sandra Smith, Trump campaign spokesman Hogan Gidley said, "The corruption now is flowing into [Biden's] family and you see that."
"I think the American people absolutely care about their politicians using taxpayer-funded jobs to try and benefit their family," Gidley continued. "That's exactly what Joe Biden's been doing."
Gidley's comment echoes ongoing comments from the Trump campaign against Biden, even as others have criticized Trump for using the presidency to benefit his own businesses and family wealth.
Over the last month, Trump campaign surrogates and Trump's family have repeatedly pushed a New York Post story alleging that Biden's son, Hunter Biden, used his father's political influence to benefit his business dealings in Ukraine and China while Joe served as Vice President under former Democratic Vice President Barack Obama.
Mainstream media outlets like CNN and The Washington Post have been unable to verify the authenticity of the New York Post's sources. Joe Biden has disavowed any wrongdoing, and a mid-September Republican-led Senate investigation into the allegations didn't prove any criminal financial activity by Hunter Biden nor evidence of wrongdoing by the former vice president.
Nevertheless, Trump and his associates have long made accusations of corruption against the Bidens. Trump himself called the Bidens "grifters and crooks" during a Newsmax TV interview last week before asking Attorney General William Barr to quickly open an investigation on Monday to uncover Biden's "major corruption," just 14 days before the election.
Last week, Donald Trump Jr. published a six-minute video making similar accusations.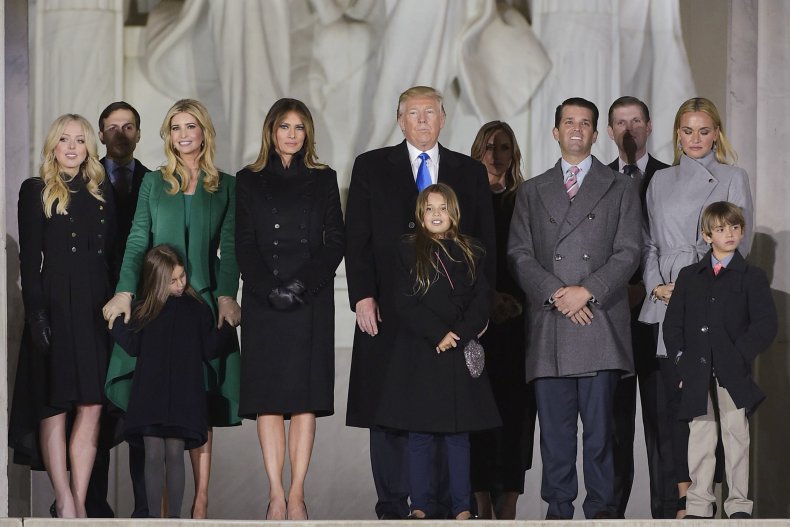 However, the Trump family and Trump Organization, run by his sons, have both repeatedly made international business deals that have benefitted from Trump's standing as president, according to Vox, CBS News, Politico, The Los Angeles Times and other publications.
The Trump Organization has more than 500 businesses and includes properties in nearly two dozen countries, according to Politico. During Trump's presidency, over 100 officials and groups from 57 foreign countries have visited Trump's properties while visiting the U.S., according to Citizens for Responsibility and Ethics in Washington (CREW), a government watchdog group.
Ivanka Trump and her husband Jared Kushner, despite working for no pay in the White House, continue to do millions in business with China and Qatar.
CREW research director, Robert Maguire, told Vox, "Imagine if Hunter Biden passed his time during the Obama administration working to sustain and promote a business that not only he profited from, but Joe Biden did also. Then, on top of that, imagine that Joe Biden himself spent day after day in office openly and single-mindedly promoting that same business, in his official capacity, through glowing statements and hundreds of visits to the business, resulting in hundreds of thousands of dollars in taxpayer money being spent there—along with special-interest and foreign money."
"If all of that were true," Maguire continued. "it still wouldn't be as corrupt as what we've seen over four years of the Trump administration."
On Tuesday, Republican pollster Frank Luntz told The Hill that he thinks Trump's focus on corruption allegations is a mistake since many polls show that voters care far more about the ongoing coronavirus epidemic and the economy than they do about Hunter Biden.
Newsweek contacted the Trump campaign for comment.