Trump Campaign Confirms Election Night Party to be Held at His Washington D.C. Hotel
On Election Night, the campaign to re-elect Republican President Donald Trump will be holding a party at the Trump International Hotel in Washington D.C., just blocks away from the White House, according to a campaign fundraising email.
"I've arranged with my team to fly one of my BEST SUPPORTERS to Washington, DC to join Team Trump at the Election Night Party in my favorite hotel," the email read.
The non-partisan ethics watchdog organization Citizens for Responsibility and Ethics in Washington (CREW) found out that rooms in the hotel are completely booked for November 2 and 3, the day before Election Day and the day of.
CREW has said the hotel is the most common venue for Trump's political events, raising $3.2 million from political groups since Trump announced his intention to run for president in 2015. The president himself has made appearances at the hotel 27 times during his presidency.
"The campaign complies with all campaign finance laws and FEC regulations," the Trump campaign told Forbes in August. "The campaign pays fair market value under negotiated rental agreements and other service agreements in compliance with the law. The campaign works closely with campaign counsel to ensure strict compliance in this regard."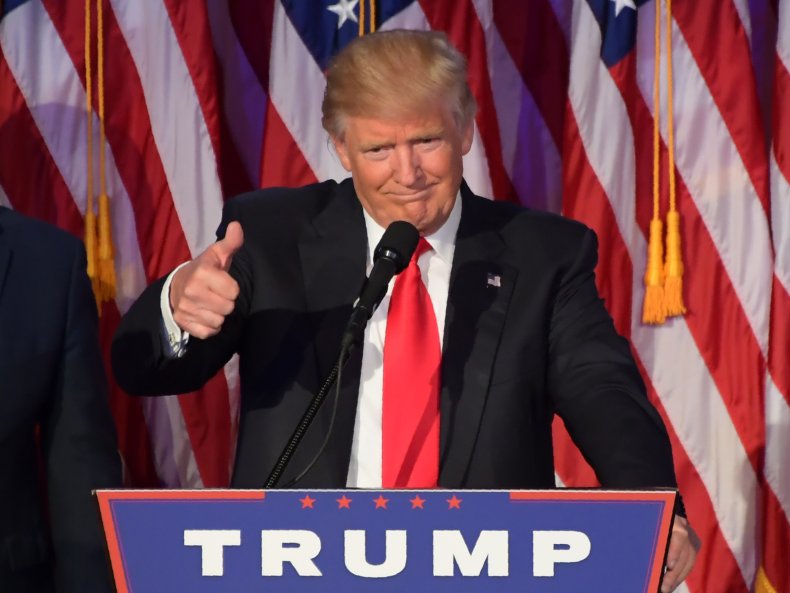 The Biden campaign has yet to announce where they'll be spending Election Night.
Regardless, it's unclear whether either party will be celebrating a victory on November 3 seeing as numerous states may require additional days to count their mail-in and absentee ballots, especially swing states that could decide the election.
"It could easily be 'election week' rather than election day," John Lapinski, the director of elections at NBC News, told the Tampa Bay Times.
Mail-in ballots often require polling officials to take extra steps for verification purposes. To verify a voter's identity, officials must compare signatures, check ballots for any errors and schedule extra time for opening envelopes, sorting ballots and manually entering them into a ballot tabulating machine.
On October 12, the website Politico wrote that while Biden could conceivably declare victory on Election Night with enough electoral votes in his favor, polling suggests that Trump might have to wait until after Election Night to see if several swing states tabulate mail-in ballots in his favor.
On September 27, Politico wrote that the Trump campaign had hired dozens of lawyers from three major law firms and recruited thousands of volunteer attorneys ready to contest election results in 17 key states considered vital to Trump's re-election.
In response, Biden campaign spokesperson Michael Gwin told Politico, "The Biden campaign has assembled the biggest voter protection program in history to ensure the election runs smoothly and to combat any attempt by Donald Trump to create fear and confusion with our voting system, or interfere in the democratic process."
In short, the winner of the 2020 presidential election could remain in question, or at least as an open legal challenge, for days, weeks or months following Election Day.
Newsweek contacted the Biden campaign for comment.