Trump Campaign Ends Nevada Supreme Court Appeal over Election Process
President Donald Trump's campaign dismissed its own appeal from the Nevada Supreme Court on Tuesday so it could settle with state officials in the district court after an agreement was reached on improved access to observe ballot counting.
Team Trump's original petition was filed in an effort to block Clark County officials from using a machine that automatically verified signatures on ballots. The lawsuit submitted last week raised concerns that the process would raise questions about the legitimacy of the result due to the process supposedly being prone to error.
According to the Trump campaign's dismissal of its own Nevada Supreme Court appeal, both sides will now pay their own legal costs and fees as they seek to submit their settlement in the lower court.
"On November 5, 2020, appellants moved for an extension of time to file the opening brief due to a pending settlement agreement with respondents," a copy of filing posted on social media reads. "Appellants have now filed a motion to dismiss this appeal, with all parties to bear their own fees and costs, seeking to return jurisdiction to the district court so that the parties may submit the stipulation and order resulting from their settlement agreement."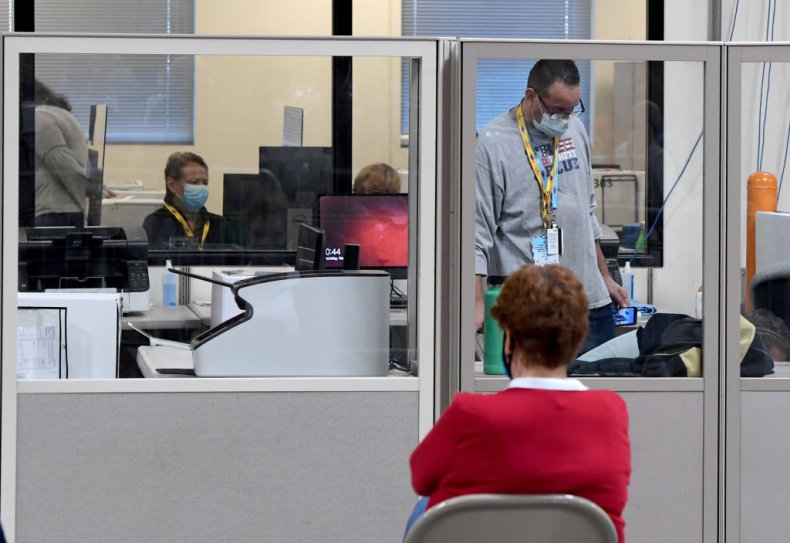 The Las Vegas Review-Journal reported that the Trump re-election campaign agreed to drop its lawsuit after Clark County officials agreed to provide "additional observation access" to the ballot duplication process, whereby votes that cannot be read by the machine are duplicated to ensure they are counted.
President Trump's initial suit against the process in Clark County was first dismissed by Carson City Judge James Wilson, who said the campaign had failed to prove that the system had caused "any injury" to themselves or others.
Newsweek has contacted the Trump re-election campaign for comment and further details. This article will be updated with any response.
Team Trump dismissed its own Nevada Supreme Court appeal on Tuesday as it continued to fight ongoing cases and threaten fresh suits in several other key battleground states after the president failed to secure re-election last week.
The president's personal lawyer Rudy Giuliani told reporters at a press conference at the Four Seasons Total Landscaping parking lot in Philadelphia on Saturday that the campaign would file a spate of suits over the coming week.
"The Biden selection by the Crooked Media is based on unlawful votes in PA, Mich, GA, Wisc, Nevada et al," the former New York City Mayor tweeted on Sunday night. "We will prove it all."
President Trump's campaign then duly filed a suit in Pennsylvania on Monday, arguing that the state's election process had been "mismanaged" and "unconstitutional" due to the use of an "illegal 'two-tiered' voting system."