Trump Campaign Insider's Tip to FBI Confirmed by Steele Dossier, Says Fusion GPS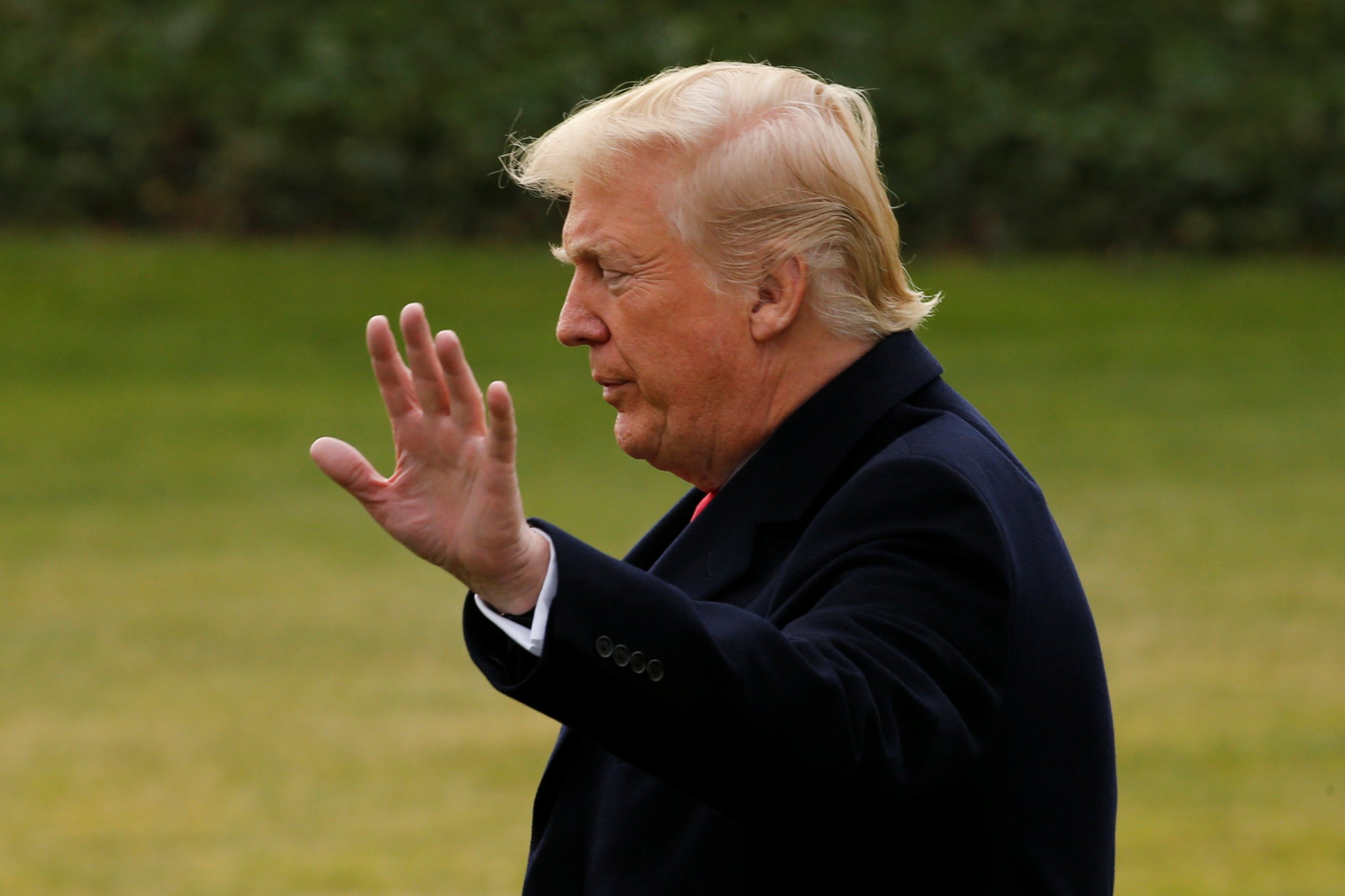 A dossier compiled about President Donald Trump's links to Russia corroborated reports from a mole inside his election campaign that spoke to the FBI, the company that funded the dossier told the Senate Judiciary Committee in August.
In an opinion piece published in The New York Times on Tuesday, the political research firm Fusion GPS called for Congress to release the testimony publicly and fought Republican claims that it motivated the FBI's investigation into whether the Trump campaign aided Russia's efforts to interfere in the 2016 election.
"As we told the Senate Judiciary Committee in August, our sources said the dossier was taken so seriously because it corroborated reports the bureau had received from other sources, including one inside the Trump camp," the firm's founders Glenn Simpson and Peter Fritsch wrote.
The dossier was compiled by former British MI6 spy Christopher Steele—who once headed the agency's Russia desk—and whose business intelligence firm was hired by Fusion GPS to collect opposition research on Trump. Funding for the work came from both Republicans and Hillary Clinton's campaign.
In the document, Steele drew from his deep sources in Russia. It alleges that Trump's former campaign chief Paul Manafort and other figures from his campaign worked with the Kremlin to spread damaging information about Clinton.
In early 2017 American intelligence agencies, including the CIA and FBI, issued a report that the Kremlin worked to hurt Clinton and help Trump during the election by hacking U.S. political targets and spreading misinformation.
Read more: Trump-Russia dossier investigation: McCain associate subpoenaed over Steele meeting
Trump has dismissed the dossier as "fake news" and Republicans in Congress have argued in recent months that it sparked the FBI investigation that has led to special counsel Robert Mueller's probe of the president and his campaign.
House Republicans are working behind closed doors to build a case that the dossier's contents have been mishandled by the Department of Justice and FBI and are part of a partisan attack on the president.
"The intelligence committees have known for months that credible allegations of collusion between the Trump camp and Russia were pouring in from independent sources during the campaign," wrote Simpson and Fritsch. "Yet lawmakers in the thrall of the president continue to wage a cynical campaign to portray us as the unwitting victims of Kremlin disinformation."
Last Saturday, the Times published a story revealing the FBI's investigation of the Trump campaign began in earnest in July 2016 after Australian officials alerted them that Trump campaign aide George Papadopoulos—who pleaded guilty to lying to the FBI in October—had told Australia's top diplomat in Britain in May that Moscow had thousands of emails that would embarrass Clinton. An Australian newspaper has confirmed the report.
Separately, Britain's spy agencies also alerted Washington about the Trump campaign team's contacts with Russian intelligence operatives.
"We told Congress that from Manhattan to Sunny Isles Beach, Fla., and from Toronto to Panama, we found widespread evidence that Mr. Trump and his organization had worked with a wide array of dubious Russians in arrangements that often raised questions about money laundering," Simpson and Fritsch wrote Tuesday of their testimony.
"The public still has much to learn about a man with the most troubling business past of any United States president," they wrote, calling for Congress to release some of the 21 hours of testimony from their firm to three congressional committees "so that the American people can learn the truth about our work and most important, what happened to our democracy."