Paul Manafort Trial, Trump Campaign Investigation Mean Russia Will Dominate 2018 Midterm Elections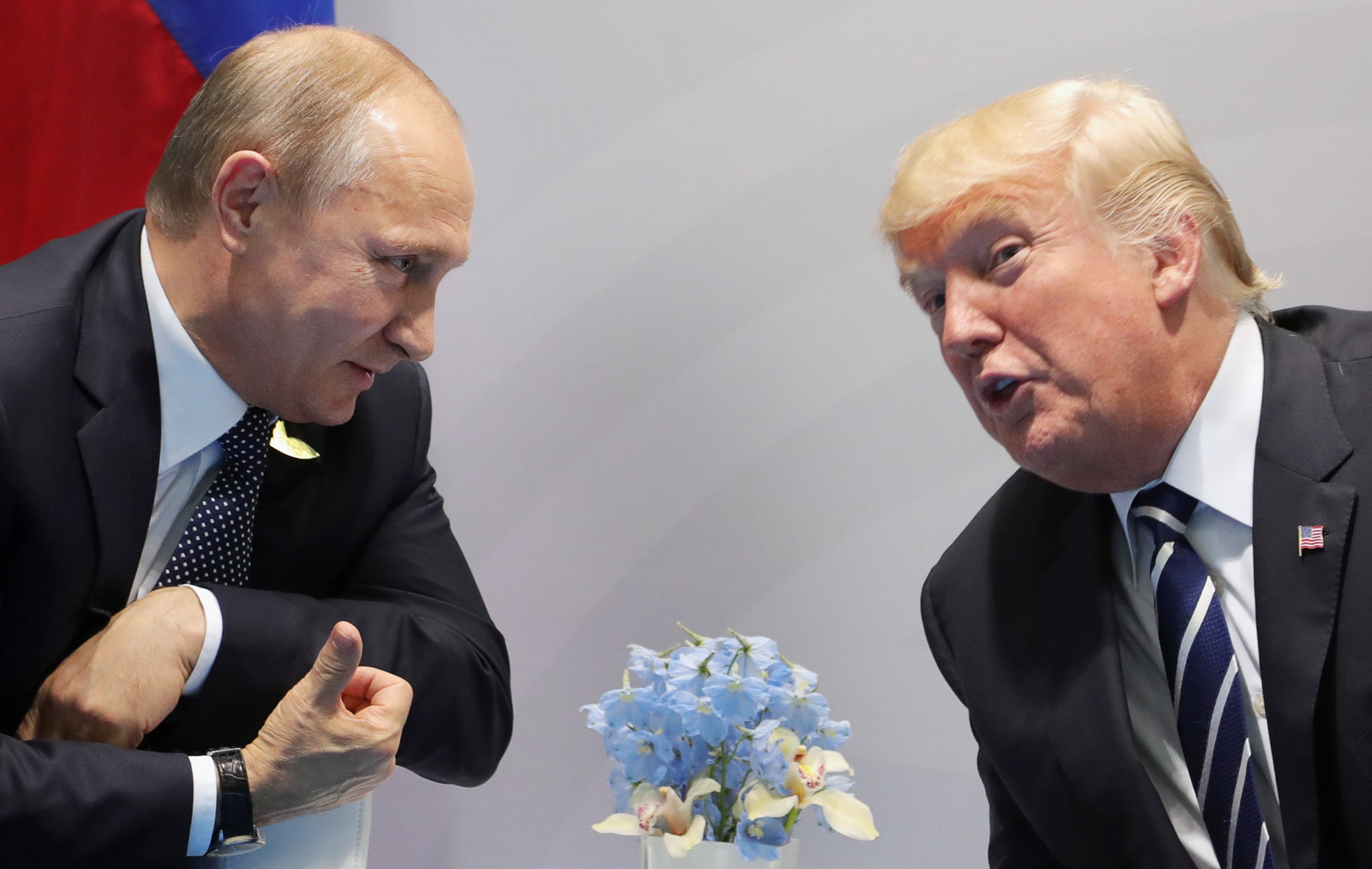 In July, when Reince Priebus was asked about news reports that Trump campaign officials, including Donald Trump Jr. and Jared Kushner, met with a Russian lawyer with ties to the Kremlin, he dismissed it as "a big nothingburger."
"It was a nothing meeting," said Priebus, who at the time was the White House chief of staff. "I don't know much about it other than it seems to be on the end of the Trump individuals a big nothingburger, but may spin out of control for the [Democratic National Committee] and the Democrats."
The Russia connection is a nothingburger no more. The revelation on Monday morning that a Trump campaign official struck a plea deal with the special counsel, Robert Mueller, after being caught lying to the FBI about his contacts with Russians makes it impossible to dismiss the Trump campaign–Moscow connection as "fake news." This is true despite White House Press Secretary Sarah Huckabee Sanders claiming that George Papadopoulos was "a campaign volunteer." He was the foreign policy adviser to the president, and he met with a Russian professor who claimed he had "dirt" on Hillary Clinton in the form of thousands of emails. He discussed this with unnamed senior campaign officials who seemed game to use it, according to the unsealed plea deal that was disclosed shortly after Mueller indicted former Trump Campaign Chairman Paul Manafort and his lieutenant, Rick Gates. The two were charged with multiple counts of money laundering and tax evasion relating to their work for a pro-Russian party in Ukraine.
The flurry of legal developments means that the White House's claim that the investigation would be over soon—something Huckabee Sanders reiterated on Monday—is false. If Manafort and Gates go to trial, it's likely to last well into 2018, perhaps until the midterm elections. And the plea deal with Papadopoulos said that he continues to cooperate thoroughly with the prosecutor, generating more leads. The unsealed plea deal also said that the senior officials encouraged him to travel to Moscow to pursue the alleged dirt.
Mueller still has a substantial investigation into former White House National Security Adviser Michael Flynn, who left his post after less than a month following the disclosure that he had misled the vice president and senior administration officials about his contacts with the Russian ambassador to the U.S. at the time, Sergei Kislyak.
Meanwhile, three congressional committees continue their investigations and are certain to do so into next year.
What's more, the White House seems determined to fan the flames by attacking the investigation as what the president over the weekend called a "witch hunt"—though his personal lawyer, Ty Cobb, made clear that was not meant as a criticism of the special counsel. If Trump fires Mueller, something that Huckabee Sanders said on Monday wasn't being considered (though conservative news outlets have been cheering the idea), then the affair could morph into a constitutional crisis. On Monday, Senator John Warner of Virginia, a Democrat, called on colleagues of both parties to work to ensure "the independence of the special counsel"—a clear warning to the White House not to consider firing Mueller, who is a former U.S. attorney, head of the Justice Department's Criminal Division and director of the FBI.
In August, Senator Thom Tillis, a Republican, introduced a bill that would allow the special counsel to appeal in the event he was fired. Trump reportedly told Tillis that he was unhappy with the bill, which was also sponsored by Senator Chris Coons, a Democrat. Over the weekend, a column in The Wall Street Journal encouraged the president to preemptively pardon everyone involved in the investigation. "Mr. Trump can end this madness by immediately issuing a blanket presidential pardon to anyone involved in supposed collusion with Russia or Russians during the 2016 presidential campaign, to anyone involved with Russian acquisition of an American uranium company during the Obama administration, and to anyone for any offense that has been investigated by Mr. Mueller's office," wrote the authors, David A. Rivkin and Lee A. Casey Jr., each an alumnus of the Justice Department under Republican administrations. A similar dismissal of Watergate Prosecutor Archibald Cox in 1973 led to President Richard Nixon's resignation less than a year later.
​
Paul Manafort Trial, Trump Campaign Investigation Mean Russia Will Dominate 2018 Midterm Elections | U.S.