Trump Campaign Calls for Kavanaugh to Be Approved to Senate Instead of Supreme Court
President Donald Trump's reelection campaign sent an email on Thursday night asking for backers to support Kavanaugh, The Hill reported.
But the campaign made a mistake in its message and requested Trumpers to pledge support for Kavanaugh's approval to the Senate instead of the Supreme Court.
"NO MORE GAMES. NO MORE EXCUSES. THE SENATE MUST CONFIRM JUDGE KAVANAUGH TO THE U.S. SENATE NOW," the email says, according to a clip shown by MSNBC's Rachel Maddow. "We will send a flow of NON-STOP PETITIONS by the American people until the Senate confirms him. Sign YOURS before the final vote."
The Trump campaign's backing of the Supreme Court nominee aligned with the president's own support for Kavanaugh.
When the sexual assault allegations against Kavanaugh were first publicized, the president took a measured stance.
After Kavanaugh's first accuser, Christine Blasey Ford, testified in Senate last week, Trump said, "I thought her testimony was very compelling, and she looks like a very fine woman to me. A very fine woman. And I thought that Brett's testimony, likewise, was really something that I haven't seen before. It was incredible. It was an incredible moment, I think, in the history of our country. But certainly she was a very credible witness. She was very good in many respects," the Associated Press reported.
But while speaking in Mississippi on Tuesday, the president mocked Ford in an inaccurate rendition of her comments before the Senate Judiciary Committee.
He also criticized the ways in which the allegations had impacted the Supreme Court nominee and his family.
"A man's life is in tatters. A man's life is shattered. His wife is shattered. His daughters, who are beautiful, incredible young kids—they destroy people. They want to destroy people. These are really evil people," he said.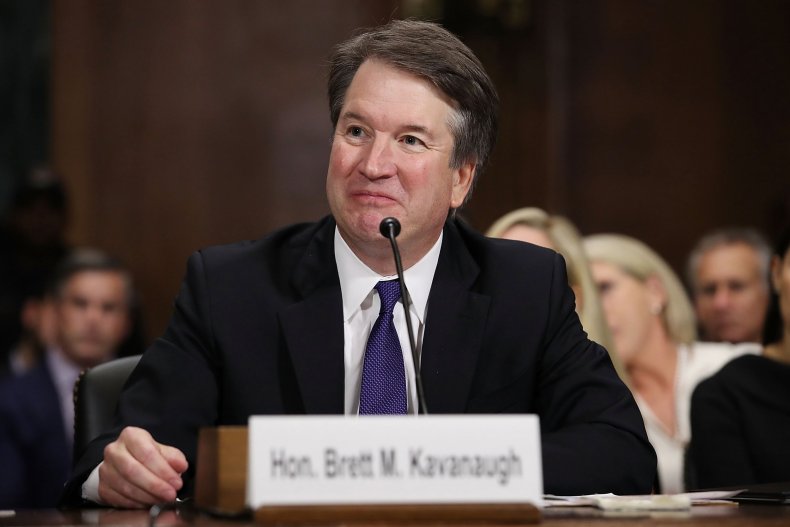 During the 2016 race, Trump's election campaign accidentally sent an email to a Politico journalist instead of a Republican researcher.
The email asked for information about the Whitewater real estate deal—a Clinton controversy dating back to the 1970s, when the couple was looking for investment opportunities.
The couple formed a company named Whitewater Development Corporation, according to Politico. Allegations surfaced that Bill Clinton had leveraged his influence as Arkansas governor to coordinate a loan of $300,000 to a business partner.
The Justice Department and Congress investigated the claims after Clinton was elected president. The Justice Department prepared draft indictments of Hillary Clinton but never pursued prosecution. Some of the couple's associates, however, were convicted.