Trump Campaign, Rebuffed by District Judge, Says Taking Pennsylvania Mail-In Ballots Case to Supreme Court
After a federal judge dismissed a Trump campaign lawsuit to block certification of Pennsylvania's election results, President Donald Trump's lawyer Rudy Giuliani said that the ruling helps their strategy to get the case "expeditiously" to the Supreme Court.
District Judge Matthew W. Brann on Saturday night granted the state's request to dismiss the lawsuit alleging that GOP voters were illegally handicapped because counties in the state allowed voters to amend errors on mail-in ballots. In a scathing 37-page opinion, Brann wrote that the Trump campaign attempted to throw out a large number of votes using "strained legal arguments without merit and speculative accusations."
In response, Giuliani welcomed the decision, saying it will "help us in our strategy to get expeditiously to the U.S. Supreme Court."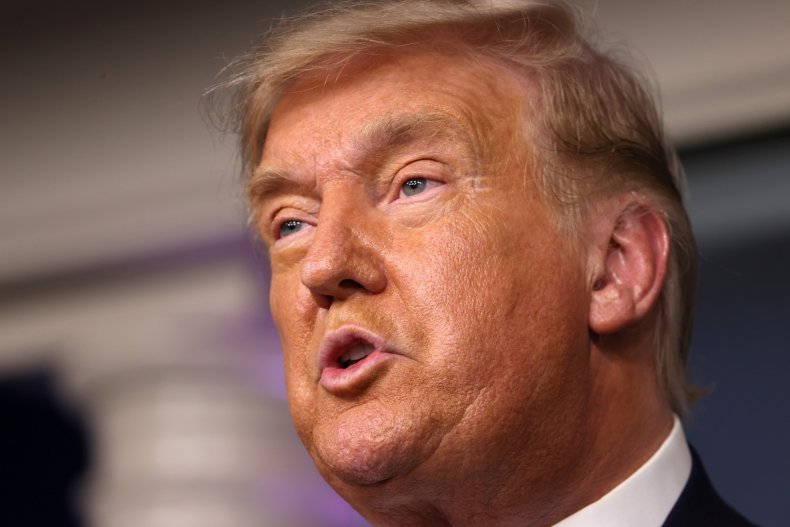 "Although we fully disagree with this opinion, we're thankful to the Obama-appointed judge for making this anticipated decision quickly, rather than simply trying to run out the clock," Giuliani wrote in a campaign statement. "There is so much evidence that in Pennsylvania, Democrats eliminated our opportunity to present 50 witnesses and other evidence that election officials blatantly ignored Pennsylvania's law denying independent review."
The Trump campaign indicated that their next step will be to seek an expedited appeal to the Third Circuit. "We are disappointed we did not at least get the opportunity to present our evidence at a hearing," Giuliani said. "We hope that the Third Circuit will be as gracious as Judge Brann in deciding our appeal one way or the other as expeditiously as possible."
"This is another case that appears to be moving quickly to the United States Supreme Court."
Brann's ruling has freed election officials to certify President-elect Joe Biden's win in the state, where the Democrat came out 1.2 percent—about 81,000 votes—ahead of Trump. The judge said the Trump campaign's case was not "formidably armed with compelling legal arguments and factual proof of rampant corruption" and "cannot justify the disenfranchisement of a single voter, let alone all the voters of its sixth most populous state."
Pennsylvania Attorney General Josh Shapiro called the Trump campaign lawsuit claims "meritless from the start and for an audience of one."
The decision marks one of the Trump campaign's highest-profile defeats in court in the aftermath of Election Day. Other lawsuits filed by the campaign in Michigan, Nevada, Arizona and Georgia have also been largely unsuccessful so far. The contents and claims of the suits have been narrower than Trump's public allegations.
Biden has secured 306 Electoral College votes but Trump, with 232 Electoral College votes, has refused to concede. The president needs to flip at least three states—Wisconsin, Michigan and Pennsylvania—to pull his current total past the winning line and reverse his defeat. But with Pennsylvania and Michigan set to certify their results on Monday, Trump's path to victory has become increasingly narrow.
Newsweek reached out to the Trump campaign for further comment.