Trump Campaign Saved a Seat at Tonight's Debate For Kamala Harris's 'Favorite Rapper Alive'—Tupac Shakur
No one's expecting the late Tupac Shakur to attend Wednesday's vice presidential debate, but if he somehow makes an appearance, he'll have a seat waiting for him.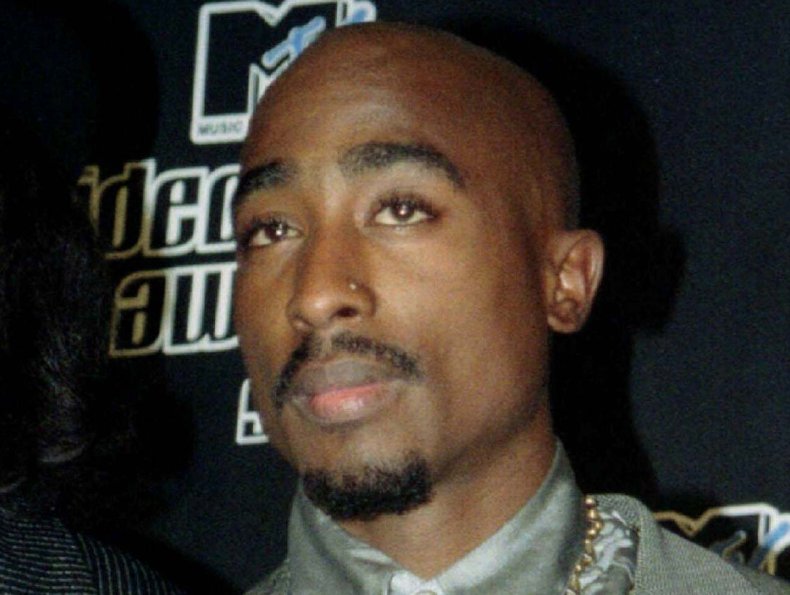 You read that right: California Senator Kamala Harris' "favorite rapper alive" was reportedly saved a spot in the audience for tonight's debate between Harris and Vice President Mike Pence, courtesy of President Donald Trump's campaign team.
"The Trump campaign is leaving a ticket for Tupac Shakur at tonight's VP debate because Kamala Harris called him her favorite rapper alive," journalist Amber Athey tweeted Wednesday afternoon. She added: "(This is not a joke and and was confirmed by Trump campaign senior adviser @JasonMillerinDC on a press call)."
"I don't know if he shows up," Jason Miller joked, as per New York Post. "I'm personally more of a Biggie fan if he's still alive, but we will have a ticket waiting for Mr. Shakur."
The Twitterverse found this jab at Harris from the Trump campaign team hilarious. "This.... is next level trolling," one user wrote. "Jokes on them when Tupac shows up," another person joked.
"The perfect 2020 plot twist would be Tupac showing up alive to the debate tonight," a third person added, as though 2020 hasn't been unpredictable enough already.
Tupac was murdered in Las Vegas in 1996 in a drive-by shooting. He was 25 years old. His killer has yet to be brought to justice. Some conspiracy theorists speculate that Tupac is still alive, however.
Harris previously called Shakur, who was killed 24 years prior, her "favorite rapper alive" last month.
In the interview with CNN commentator Angela Rye during the NAACP's virtual convention, Rye asked Harris about her favorite rapper alive. The senator said, "Tupac," before Rye interrupted her. "He's not alive. You said, 'He lives on.'"
"Not alive," Harris backpedaled. "I know, I keep doing that."
"Listen, West Coast girls think Tupac lives on; I'm with you," Rye responded, laughing.
Harris was also accused of lying about listening to Tupac and Snoop Dogg in college during a February 2019 interview on The Breakfast Club podcast.
During her appearance, she was asked about what she listened to. "Oh yeah, definitely Snoop," Harris said after being asked about the "Drop it Like It's Hot" rapper. "Tupac for sure."
Folks thought that she was lying, since they assumed she meant that she listened to them while at Howard University. Harris graduated in 1986, meanwhile Tupac and Snoop Dogg didn't put out music until 1991 and 1993, respectively.
The Vice Presidential Debate between Harris and Pence will take place tonight at 9 p.m. from Kingsbury Hall in Salt Lake City, Utah.