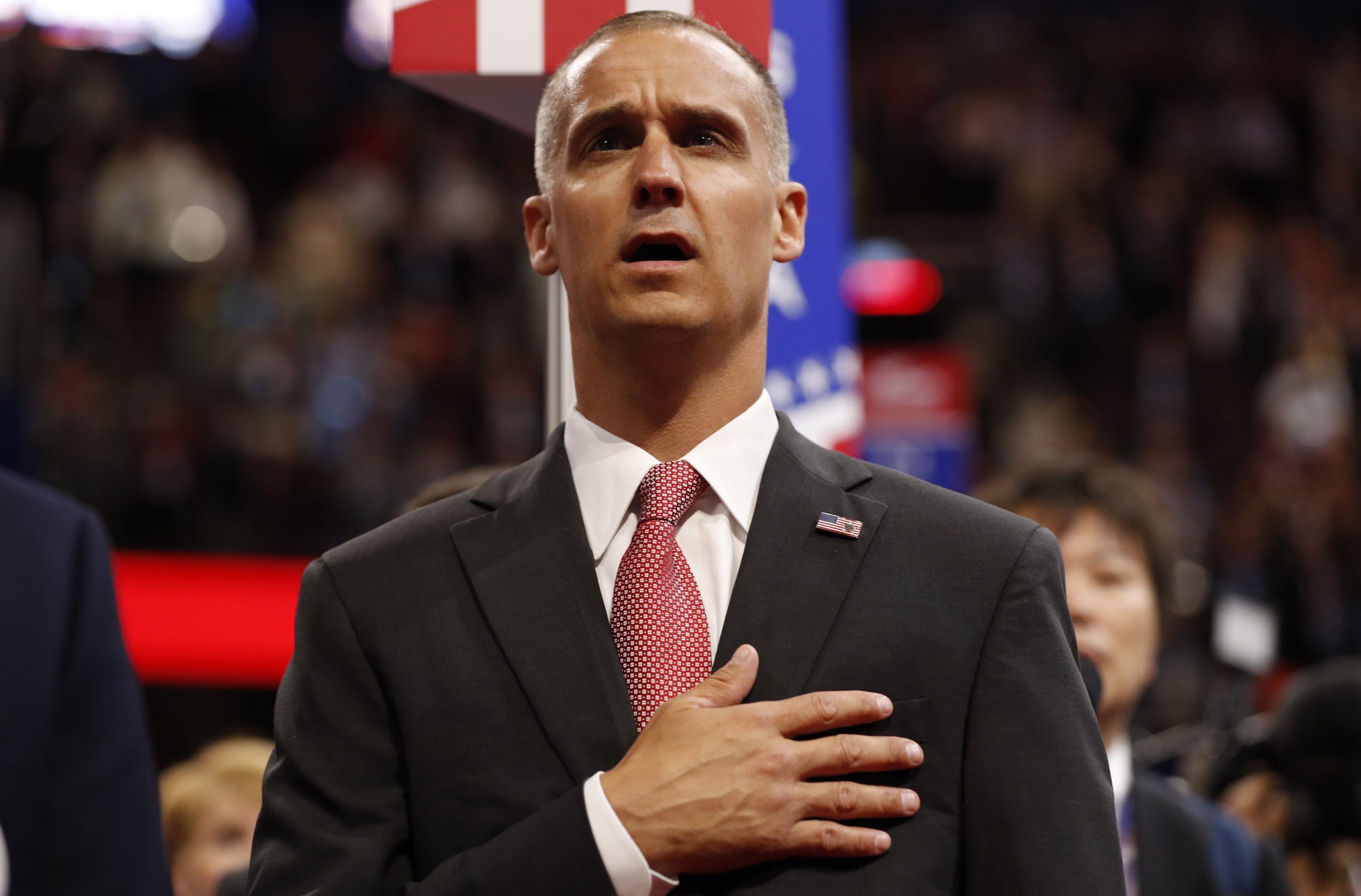 President Donald Trump's 2016 campaign team chairman has said if any former employees including campaign manager Paul Manafort and key advisor Roger Stone were found to have colluded with Russia, they should be jailed for life.
Speaking at George Washington University, Corey Lewandowski said democracy in the United States was too important to allow outside influence, alluding to claims that Russian hackers influenced the results of the 2016 election in favor of Trump.
Related: Trump White House accused of smear campaign against James Comey
"I think if anybody, and I've said this, if Paul Manafort, Roger Stone, or Rick Gates or Carter Page, or anybody else attempted to influence the outcome of the U.S. election through any means that's inappropriate – through collusion, coordination or cooperation – I hope they go to jail for the rest of their lives," he said, according to the Washington Examiner.
Gates, a lobbyist, worked as Manafort's deputy on the campaign. Page, an oil consultant, advised Trump on foreign policy issues.
Lewandowski also defended the president. "Never ever ever ever did I hear him say, utter, insinuate anything to do with Russia," he said.
"He never instructed me or anybody in my immediate presence to ever be involved with Russia, never mentioned Russia collusion, coordination, cooperation, or anything of that nature ever," he added.
The remarks followed reports that the FBI wiretapped Paul Manafort's phone. The tapping of the former campain manager came as part of the investigation into Russia's alleged interference in the U.S. election came under court orders, sources with knowledge of the issue told CNN.
Manafort's wiretapping revealed instances in which investigators feared he may have encouraged Russia to aid Trump's campaign, although this evidence was deemed by two of the sources not to be conclusive.
He has become a key person of interest to the investigation by special counsel Robert Mueller into possible collusion between the Trump campaign and the Kremlin. In July, the F.B.I. carried out an early-morning raid on Manafort's home in Alexandria, VA. Mueller has also subpoenaed Lewandowski's personal spokesman and former attorney.
Manafort has maintained that he had "never knowingly spoke to Russian intelligence officers," telling the The New York Times that he had "never been involved with anything to do with the Russian government or the Putin administration."
The accusations of collusion between Russia and the Trump campaign have hung over the first year of the Trump presidency.
In testimony to Congress, former FBI head James Comey said Trump asked him to drop the investigation into former National Security Adviser Michael Flynn, who had misled White House officials about contacts with Russian Ambassador Sergey Kislyak during the transition period after the election.