Trump Campaign Witness Can't Back Up Claims in Georgia Election Fraud Hearings
A star witness for the Trump campaign was unable to back up claims that fraudulent ballots were "injected" into the vote count in Georgia when questioned during a hearing on Thursday.
Retired Army Col. Phil Waldron, who was called to testify at the Georgia state Senate hearing by President Donald Trump's personal lawyer Rudy Giuliani, could not confirm allegations that a video showing bags being "pulled from a table" by election workers contained fraudulent ballots when questioned by Democratic Senator Jen Jordan.
"Are you trying to say that, in the video, what you saw were ballots that were somehow not lawful, that weren't real, that weren't actually cast by registered voters in the state of Georgia?" Jordan asked Waldron during the hearing.
"We do have affidavits of people who trucked in ballots from out of state into other states," Waldron replied.
Jordan then asked Waldron to clarify if he was claiming that truckloads of ballots had been moved into Georgia.
"Not into Georgia," Waldron admitted.
Waldron agreed when Jordan pointed out that election laws and vote counting processes differ from state to state. The senator then pressed Waldron on whether he was claiming that illegal ballots had been trucked into Georgia based on claims from other states.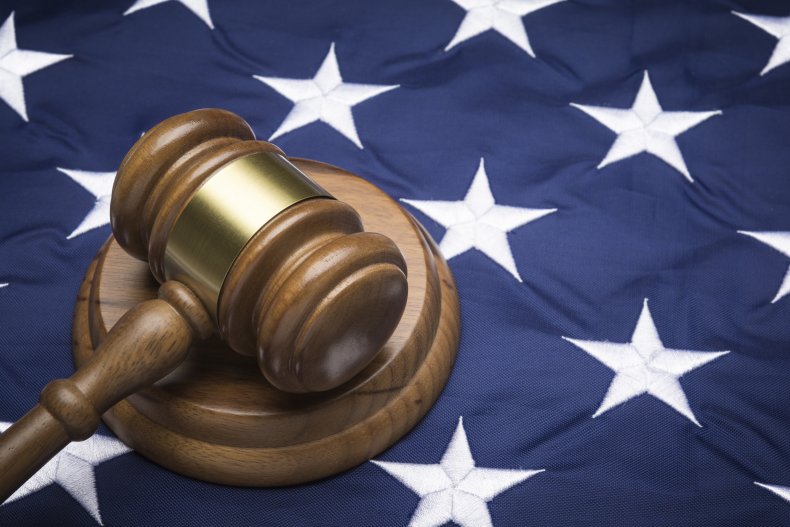 "So, your opinion is based on the fact that there are affidavits of other people from other states who have alleged that they trucked in ballots to other states?" Jordan asked. "Your testimony is saying that, ergo, these ballots in this video must have been trucked in from other states and are unlawful?"
Waldron replied that a "full forensic audit" could be used to verify if fraudulent ballots had been trucked in, while refusing to say whether there was any reason to believe they had been.
"If these were extras that were just trucked in, somebody just brought them in... you would expect then that the number of ballots would exceed the number of registered voters who had requested ballots and/or who had voted in person, correct?" asked Jordan.
"Underneath the, you know, within the margin of error," Waldron replied. "I haven't seen in Georgia, so I can't testify to that, but we've seen in other places where ballots were segregated, separated and discarded, or not counted. And then other ballots were injected, and those were by affidavits that have been acquired by the, uh, all the legal teams."
Waldron has appeared at multiple events with Giuliani boosting voter fraud conspiracy theories, including a staged "hearing" that took place at a Phoenix, Arizona hotel on Monday as President-elect Joe Biden's victory in the state was certified. He has been presented as a "cybersecurity expert," although his background and credentials in the field are unclear.
One month after Election Day, Trump has continued to maintain, without any credible evidence, that massive voter fraud "rigged" the election. Biden won 306 Electoral College votes to Trump's 232, the same margin of victory that Trump had over former Secretary of State Hillary Clinton in 2016. The president-elect also won over 7 million more votes than Trump nationally, with a total of over 81.2 million.
Newsweek reached out to the Trump campaign for comment.