Trump Can Call Me a 'Rogue Secretary of State.' But I Won't Let Lies Slide | Opinion
Hi. My name is Jocelyn Benson. But you might know me as that "rogue Secretary of State" from Michigan.
At least that's what the president of the United States calls me.
His recent tweets about my decision to send all Michigan voters applications to safely vote by mail suggested I had acted illegally in informing our voters about their rights.
He was wrong.
In Michigan, every registered voter has the right—enshrined by our citizens in our state Constitution—to vote by mail.
And as we collectively endure this moment of great uncertainty, caused by a global pandemic that has taken the lives of nearly 100,000 Americans and many more worldwide, it's within both my authority and responsibility as Michigan's chief election officer to ensure all voters know that they do not need to risk their health to cast their ballot. My Republican and Democratic colleagues in several states, including Nebraska, Iowa, Georgia and West Virginia, are doing the same.
Our democracy requires no less.
So why is the president attacking me, spreading false information about the voting rights of our citizens and my authority to protect them? Even going so far as to threaten to withhold federal funding from our state unless we comply with his demands?
The obvious answer is that Michigan is one of several states that will heavily influence the outcome of this year's presidential election.
But there's more to it than that. This year, perhaps more than any other, Americans will be inundated by efforts to confuse them—about the election process, their rights, the issues at stake and whether the elections will be held at all (spoiler alert: they will). These efforts—foreign, domestic, partisan or simply malicious—are designed to foster mistrust in our elections process, depress turnout and erode confidence in the election results and the sanctity of our democracy.
They are a real threat to the health of our republic. And they will escalate in the months ahead.
It is incumbent upon all of us, regardless of our titles, positions or platforms, to respond with truth, facts and data in the face of any attempts to deploy false information about our elections and our voters' rights. We must be vigilant against any and all attempts to "hack" voters' minds, with social media posts and scare tactics that falsely threaten their confidence in our elections, by proactively seeking out reliable sources of information and encouraging productive dialogue.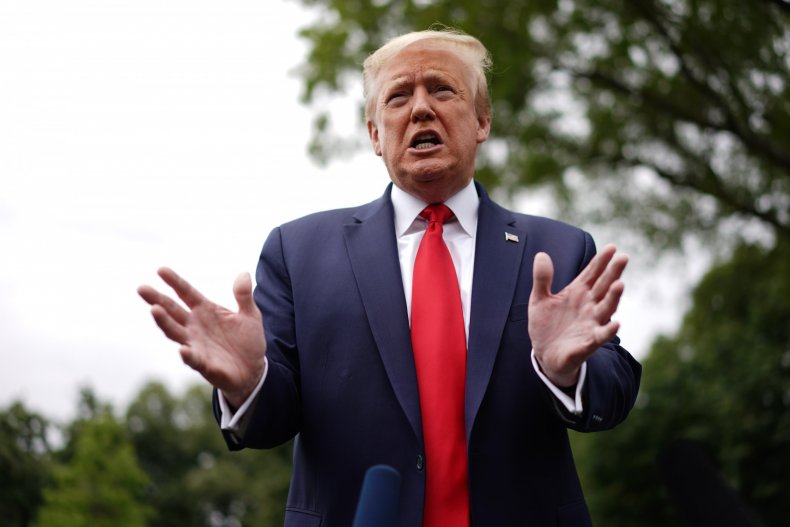 Make no mistake, it will take all of us—every voter, candidate, election administrator and elected official in the country—working together if we are to disarm and diminish attempts to confuse our electorate. But only by doing so can we fully succeed in ensuring our elections are a secure and accurate reflection of the will of the people. Now is not the time for partisan gamesmanship or political dirty tricks. Rather, this moment in history demands that we come together and resist attempts to delegitimize our elections or silence the voice of our voters.
We cannot let misinformation—whether it comes from the White House, the Kremlin or anywhere else—sow seeds of doubt in our elections. Facts must prevail over fear. Otherwise it is not one party that will lose to the other, but our nation that will lose its democracy.
Jocelyn Benson is Michigan's 43rd secretary of state and the author of State Secretaries of State: Guardians of the Democratic Process.
The views expressed in this article are the author's own.