Trump Cancels Festive White House Bash for Journalists, Reports Claim
President Donald Trump canceled the White House's annual holiday party bash for the media, according to reports.
The decades-long tradition gave reporters a chance to mingle with White House staff before the holidays. The invitation-only celebration had grown to such an extent over the years that there were separate events for broadcast and print outlets.
Read more: "Make Christmas great again": Airline trolls Trump with Santa's naughty list
But on Saturday, The Washington Post speculated that the party might not happen this year, reporting that the annual event had still not been scheduled.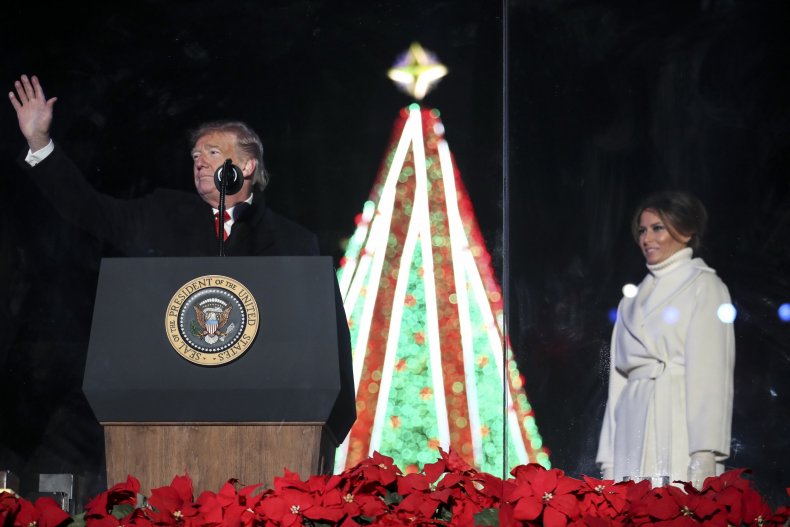 On Thursday, Fox News, Trump's preferred network, reported that the gathering had been canceled, although the White House had made no official announcement.
Fox News reported: "Many Trump supporters who view his coverage as unfairly harsh will undoubtedly welcome the president's decision to exclude the media establishment, at least for this year.
"While dropping the media party, the White House is in the midst of a full panoply of other parties this holiday season. Selected media people generally favorable to Trump, including a few Fox News hosts, have made those guest lists."
At last year's event, Trump made a brief appearance with the first lady and offered a few welcoming remarks but did not pose for photos. The Independent reported that a number of black and LGBT reporters had been left off the guest list for the first time in years, and CNN boycotted the event, unhappy at Trump's treatment of the network.
Trump's relationship with the media went further south over the course of 2018.
The White House pulled the credentials of CNN's Jim Acosta after an altercation at a news conference. Trump has also clashed with other journalists, including ABC's Cecilia Vega, American Urban Radio Networks' Rachel Ryan and CNN's Abby Phillip.
Trump has twice refused to attend the White House Correspondents Dinner, which every president has attended since Richard Nixon.
The Daily Beast tweeted how "Trump has become the president who stole Christmas," a theme taken up by many on social media.
Another person tweeted: "The Grinch is in the White House!" while CNN political analyst April Ryan, who was criticized by Trump this year, tweeted: "This is just sad on a lot of levels!"
Perhaps in a reference to Fox News's Sean Hannity saying that Christmas was "under siege," TJ Johnson tweeted to his followers: "So, it's actually Trump that has declared war on Christmas."
The headline on this article has been updated.