Trump Cancels Trip to U.S. Military Cemetery, Citing Bad Weather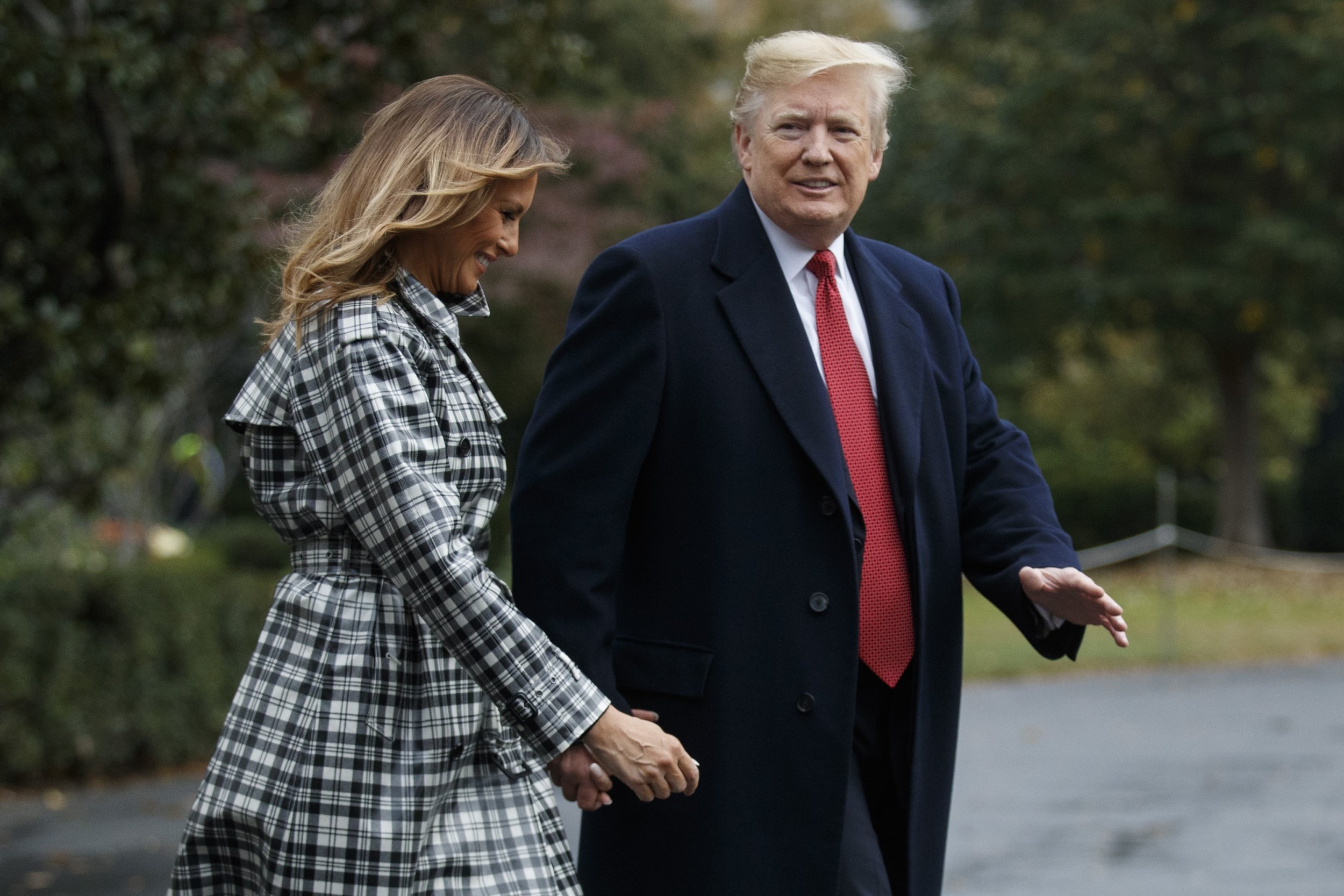 President Donald Trump canceled a trip to a U.S. military cemetery in France because of bad weather, CNN reported.
Trump and First Lady Melania Trump were scheduled to visit the Aisne-Marne American Cemetery and Memorial, which commemorates World War I soldiers, on Saturday.
CNN reported that a White House statement said the visit was "canceled due to scheduling and logistical difficulties caused by the weather. An American delegation led by Chief of Staff General John Kelly and Chairman of the Joint Chiefs of Staff General Joe Dunford will attend on their behalf."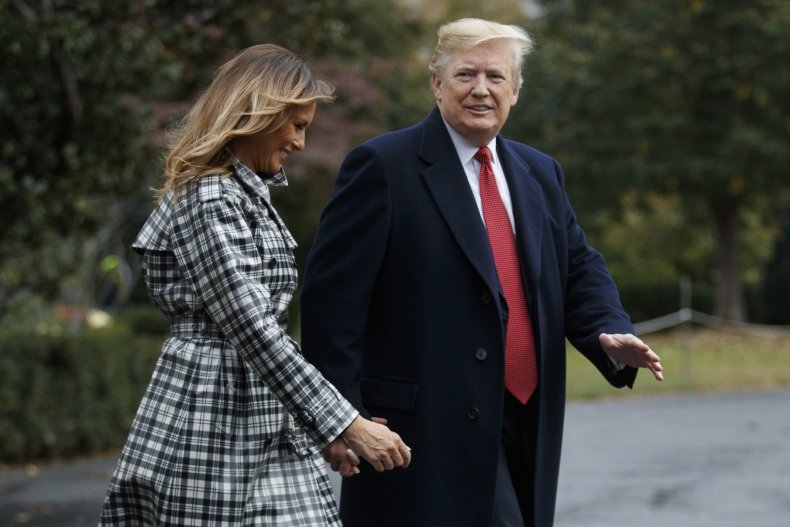 Trump had been scheduled to participate in a wreath-laying and moment of silence at the site, where U.S. and French troops fought German forces in 1918, according to The Independent.
Nearly 2,300 bodies are buried at the site.
Nicholas Soames, former Prime Minister Winston Churchill's grandson, called Trump "pathetic" and "inadequate" for not visiting the cemetery.
"They died with their face to the foe and that pathetic inadequate @realDonaldTrump couldn't even defy the weather to pay his respects to The Fallen," Soames tweeted.
The president and other world leaders are in Paris to commemorate the 100-year anniversary of the World War I armistice.
On Sunday, he is scheduled to visit the Arc de Triomphe for an Armistice Day ceremony and then attend a lunch at the Élysée Palace, according to The Hill.
He is slated to stop by the Suresnes American Cemetery outside Paris on Sunday afternoon to participate in a Veterans Day ceremony, Quartz reported. The burial ground holds bodies of U.S. soldiers who fought in the world wars. His counterparts will be attending the Paris Peace Forum, a convention on multilateralism.
As he landed in Paris on Friday, Trump lashed out at his French host.
"President [Emmanuel] Macron of France has just suggested that Europe build its own military in order to protect itself from the U.S., China and Russia. Very insulting, but perhaps Europe should first pay its fair share of NATO, which the U.S. subsidizes greatly!" he tweeted.
During an interview on Europe 1 radio earlier this week, the French president discussed Trump's withdrawal from a 1987 agreement with Russia, which banned "ground-launched ballistic and cruise missiles with ranges of between 500 and 5,500 kilometers."
Macron expressed dismay at the nullification of the treaty and said he wanted to ensure Europe would be protectied.
"When I see President Trump announcing that he's quitting a major disarmament treaty which was formed after the 1980s euro-missile crisis that hit Europe, who is the main victim? Europe and its security," he said, according to Politico. "We have to protect ourselves with respect to China, Russia and even the United States of America," he continued. "We need a Europe which defends itself better alone, without just depending on the United States, in a more sovereign manner."