Trump Can't Bring Back Mining Jobs, Coal CEO Warns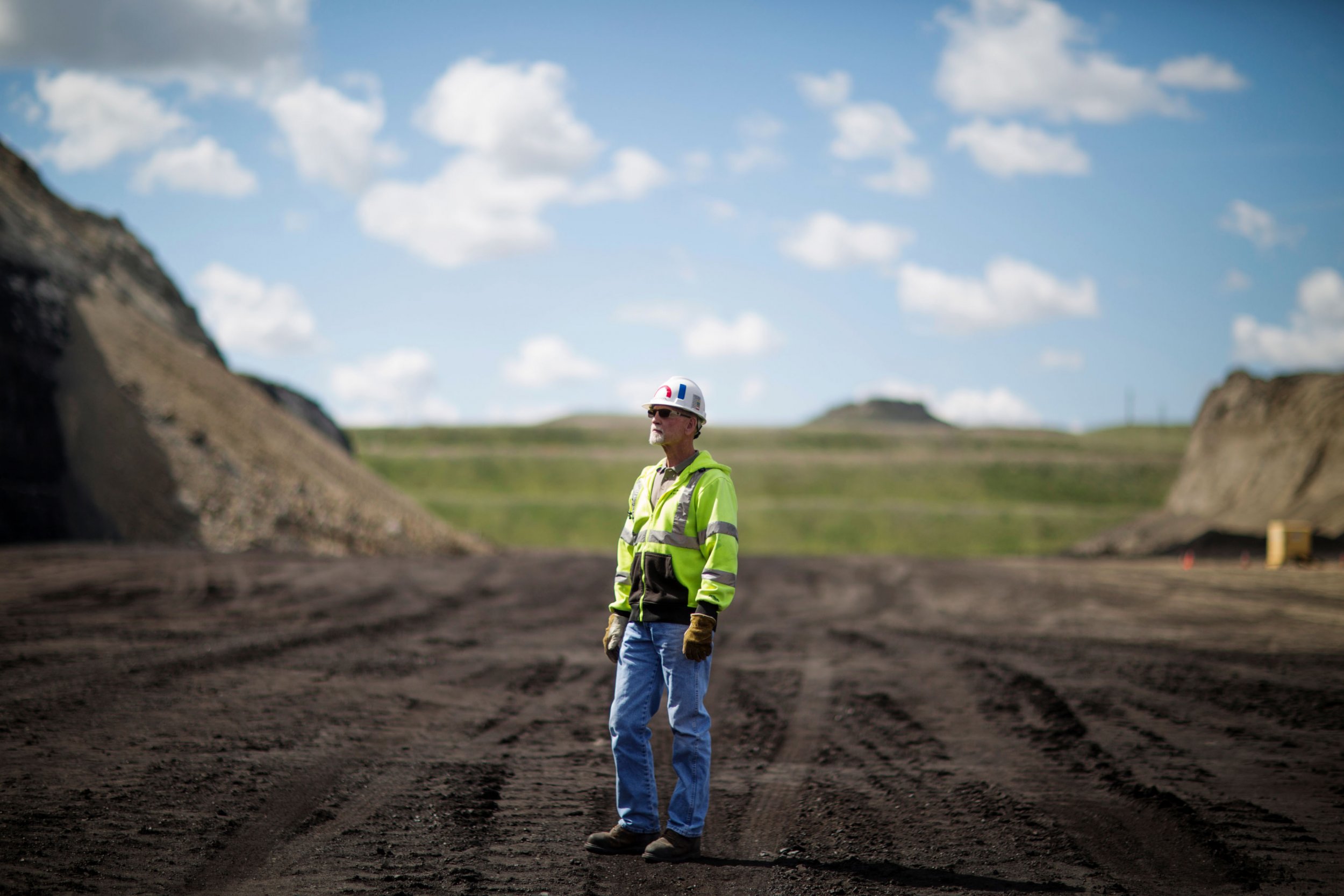 Throughout the presidential campaign, Republican candidate Donald Trump courted miners and promised improved job prospects. He has continued to tout the future of the coal industry as president—but a top coal executive has slammed the brakes on the idea that mining jobs could come back.
Robert Murray, founder and chief executive of Murray Energy—the nation's largest privately held coal mining company—told the Guardian that many mining jobs were lost to technology and competition, rather than regulation.
Trump can't really change that, Murray said.
"I suggested that he temper his expectations. Those are my exact words," Murray said. "He can't bring them back."
Trump has regularly promised a resurgence of mining jobs and plans to walk back many of former President Barack Obama's regulations on clean power.
"As we speak, we are preparing new executive actions to save our coal industry and to save our wonderful coal miners from continuing to be put out of work. The miners are coming back," Trump said at a rally in Louisville, Kentucky last week.
While Murray urged the current president to lower his expectations, the CEO expressed optimism about the Trump administration—especially in comparison to the previous administration.
"I would not say it's a good time in the coal industry. It's a better time," Murray told the Guardian. "Politically it's much better. Barack Obama and his Democrat supporters were the greatest destroyers the United States of America has ever seen in its history. He destroyed reliable electric power in America, he destroyed low-cost electric power in America, and he attempted to totally destroy the United States coal industry."
Mining jobs fell by nearly 50 percent in the half-decade leading up to the election. Experts have long predicted that Trump's promises to miners could prove hard to keep.
"I don't think the Trump presidency will have a material impact on bringing coal miners back to work," Ted O'Brien, a coal analyst at energy industry research firm Doyle Trading Consultants, told The New York Times just after the November election. "He may eliminate the regulatory overhang... but I have a hard time seeing a surge in coal demand."