Trump Can't Handle North Korea Responsibly, Majority Say in New Poll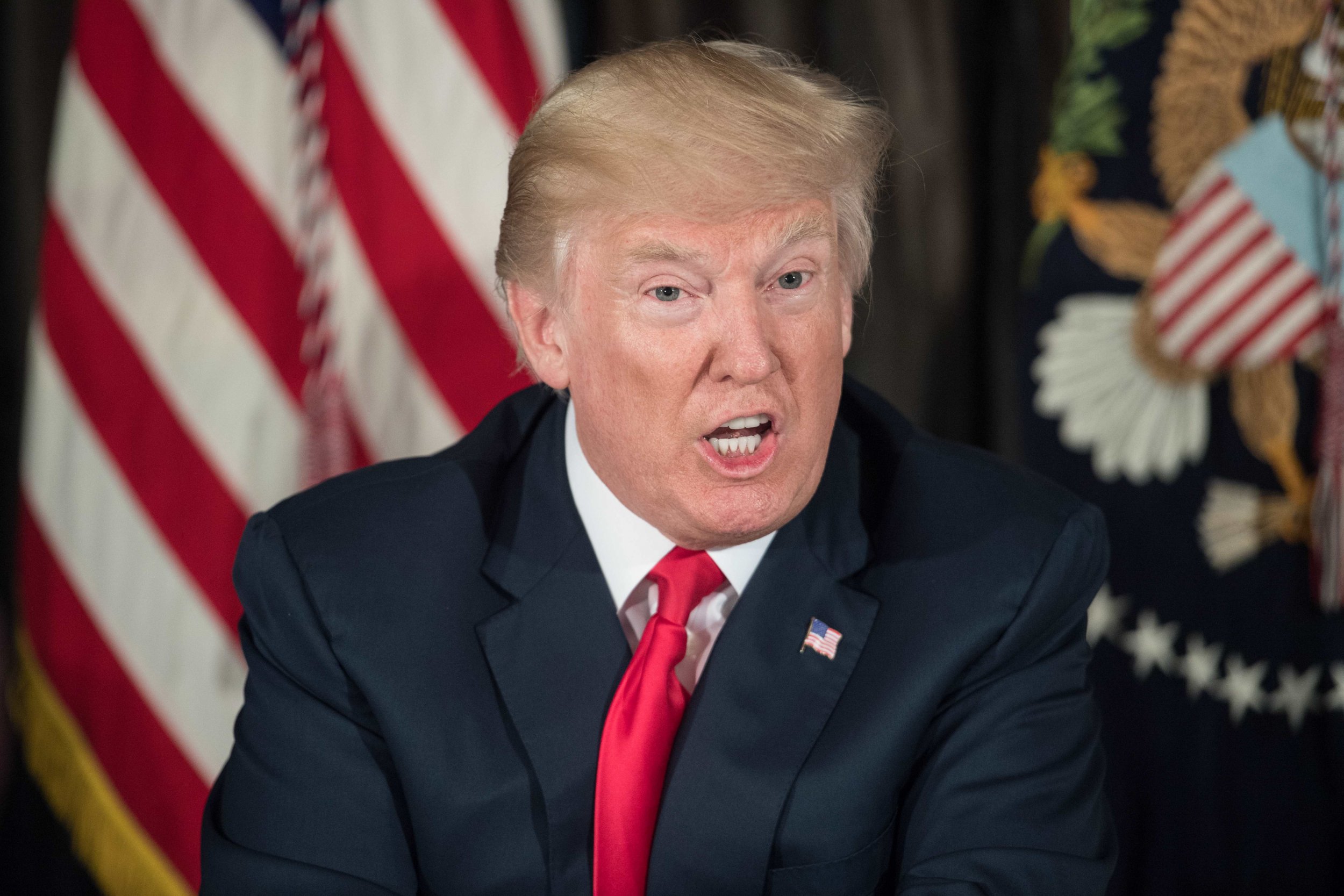 President Donald Trump's continual threats to "totally destroy" North Korea and get rid of "Rocket Man" may not be helping him win over the public. In fact, more people have confidence in U.S. military leaders than Trump to handle North Korea and its dictator Kim Jong Un.
In a Washington Post-ABC News poll released Sunday morning, 72 percent of the respondents agreed that military leaders would handle the situation responsibly. In comparison to just 37 percent of adults who trust Trump either "a great deal" or "a good amount" to responsibly deal with North Korea.
The poll comes a day after Trump warned that North Korea's foreign minister Ri Yong Ho and Kim—who he refers to as 'Little Rocket Man'—would not be around much longer. Trump's warning via Twitter came late Saturday after his speech at the United Nations.
"Just heard Foreign Minister of North Korea speak at U.N. If he echoes thoughts of Little Rocket Man, they won't be around much longer!," Trump tweeted.
The survey also revealed that two-thirds of Americans are against launching a preemptive strike against North Korea. About 23 percent of the respondents believe the U.S. should strike North Korea before the country attacks the U.S. first, but most say it will lead to more widespread conflict.
If the U.S. were to launch a military strike first on North Korea, a majority of respondents were confident it would risk starting a larger war in East Asia. A major risk that is, according to 69 percent of people. Another 13 percent of people believe it will be a risk, but not a major one.
While most of the respondents don't approve of Trump's job performance, they do agree with the way he is handling the hurricanes that slammed Texas and Florida. About a third of the respondents said they disapproved of his recent disaster response.
The poll included a total of 1,002 adults, surveyed via telephone (landline and cell) from Sept. 18 to 21. The margin of error plus or minus 3.5 percentage points. A majority of the survey respondents identified themselves as Independent, 31 percent said they were Democrats and 23 percent were Republicans. The full poll results can be viewed here.