Trump: Carter Was 'Terrible President,' Criticism About Presidency Is 'Typical' Democrat Talking Point
President Donald Trump pushed back against former President Jimmy Carter's claim that the Trump presidency was illegitimate because of Russian election interference, calling it a typical Democrat talking point.
Trump was responding to remarks made Friday by Carter, in which the former president said there was "no doubt" that Russia had interfered with the 2016 presidential election, in which Trump lost the popular vote to Hillary Clinton but won a majority of electoral votes. Carter claimed that if the interference was fully investigated, it would "show that Trump didn't actually win the election in 2016."
"He lost the election and he was put into office because the Russians interfered on his behalf," he stated.
The former president was then asked if he thought Trump was an illegitimate president, to which he responded, "based on what I said, which I can't retract."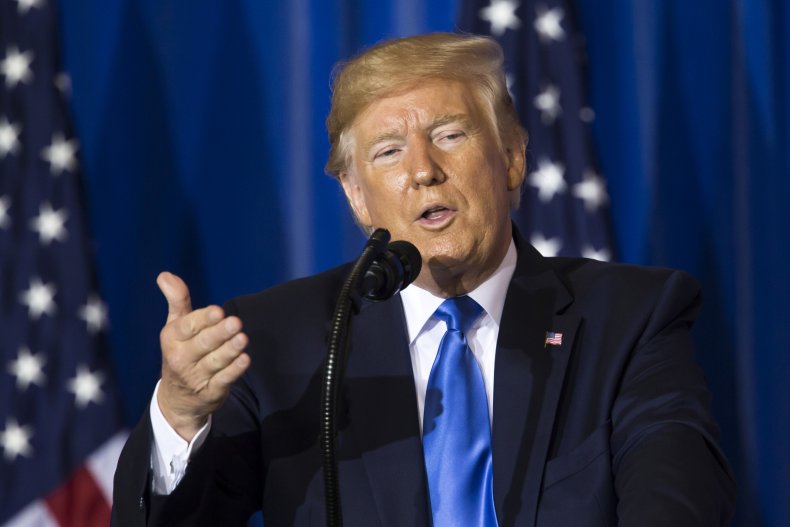 During a press conference Saturday following a meeting of world leaders at the G-20 Summit in Japan, Trump called the former president's statement a "typical talking point" among Democrats. He added that Carter is loyal to the Democrats, who he said, haven't treated him well.
"He's been trashed within his own party, he's been badly trashed. I feel bad for him," Trump said. "He's like the forgotten president and I understand why they say that, he was not a good president."
Trump added that Carter was a "nice man" but reiterated that he was a "terrible president." The president also defended his victory, saying that the reason for his win was because of his work ethic, not because of Russia.
"I went out, I campaigned better smarter, harder than Hillary Clinton. I went to Wisconsin, I went to Michigan," noted Trump. "I won states that haven't traditionally been won by a Republican. This had nothing to do with anybody but the fact that I worked much harder and much smarter than Hillary Clinton."
On Saturday, Trump also told reporters during a news conference with Russian President Vladamir Putin that he discussed election meddling with Putin the day before. He also turned to the Russian president and told him not to meddle in the election, which elicited a chuckle from Putin.
During a recent interview with the Financial Times, Putin called Trump a "talented person" and said he knows what voters expect of him. He acknowledged that Russia was accused of meddling in the election, but said in reality, Trump "saw changes in American society and took advantage of this."