Is Trump Building a Casino in Macau? Company Applies for Trademarks, Sparks Speculation of Business Expansion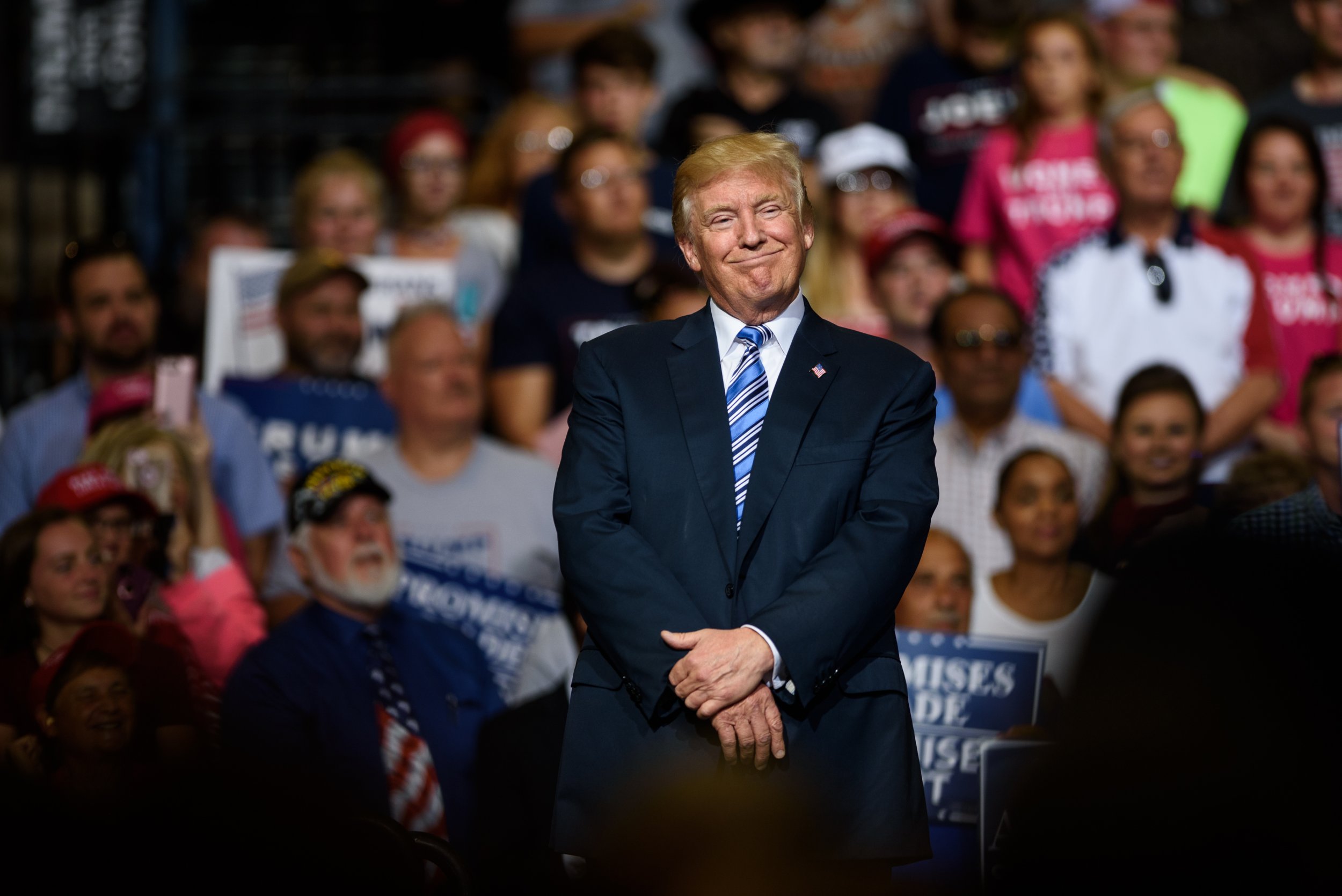 Donald Trump's international business dealings have come under much scrutiny, even before he became president. Now, a new trademark deal in Macau has raised questions over whether Trump is snapping up gaming licenses while in office.
As first reported by the South China Morning Post, DTTM Operations LLC, a Delaware-based company affiliated with the president, filed four trademark applications in Macau under the Trump name. One of these applications was for "gambling and casino services and facilities," provoking speculation that Trump is moving to capitalize on what is considered an international casino hub.
While Trump was previously known for commandeering the casinos of Atlantic City in the early 1990s, his grasp on the gaming world has loosened through a series of bankruptcies and legal battles. In February 2016, the Trump Organization sold its stake in Trump Entertainment Resorts, which operated the Atlantic City casinos. The Trump Taj Mahal, once a symbol of Trump's gambling empire in New Jersey, was bought out by Hard Rock International earlier this year and will be converted into a Hard Rock Hotel & Casino.
Macau, which currently hosts 38 casinos operated by six owners, has been called the "gaming capital of the world" and "Las Vegas of the East." Gambling tourism makes up about 50% of Macau's economy, and it has overtaken Las Vegas in overall gambling revenue. According to the Morning Post, the licenses of Macau's casino operators began to expire in 2010, raising questions as to whether those licenses would be renewed or bought out by foreign bidders.
Trump has expressed interest in Macau for at least ten years. In 2006, Trump Companhia Limitada—unaffiliated with the president—registered the Trump trademark in Macau for use in hospitality. The following year, Donald Trump filed a request to register three brands—Donald Trump, Trump Tower and Trump International Hotel and Tower—in the former colony; he received approval from the Macau Economic Services in 2012. What followed was an extensive legal battle with Trump Companhia Limitada, which Donald Trump ultimately won in May 2016. This past March, mainland China approved 38 Trump trademarks, including ones for hotels and golf resorts.