President Donald Trump suggested in a new interview with Fox News that Democratic presidential nominee Joe Biden "probably" uses drugs to amplify his debate performance.
Fox News shared a clip of the interview online before its scheduled airtime on Saturday night.
"There's probably, possibly drugs involved. That's what I hear," Trump told Fox News host Jeanine Pirro. "I mean, there's possibly drugs. I don't know how you can go from being so bad where you can't even get out a sentence—I mean, you saw some of those debates, with the large number of people on the stage. He was...I mean, I used to say, 'How is it possible that he can even go forward?'"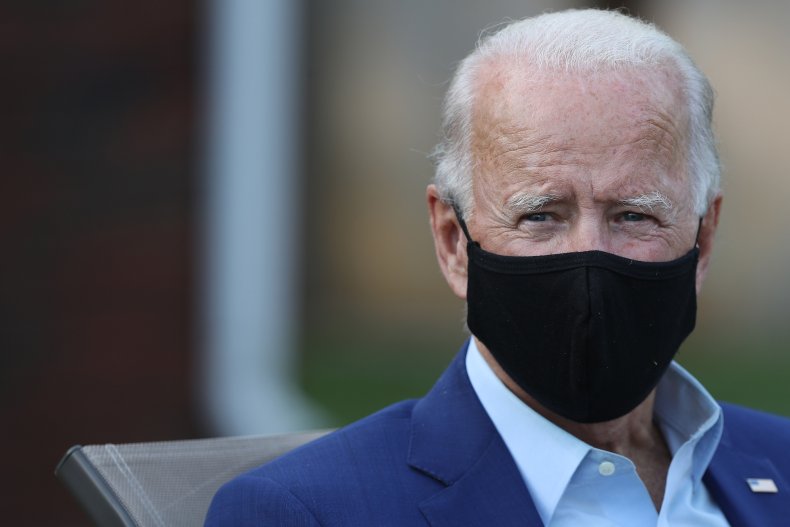 Trump went on to say that Biden might not have been the Democratic Party's nominee if Massachusetts Senator Elizabeth Warren had suspended her campaign earlier, which Trump said would have left a stronger path forward for Vermont Senator Bernie Sanders. Had that happened, Trump said, Sanders would have won "every state" on Super Tuesday.
The 31-second clip is not the first time that Trump has alleged, without evidence, that Biden takes drugs to boost his debate performance. During an interview with Fox News' Laura Ingraham earlier this month, Trump said of Biden, "He's on some kind of an enhancement, in my opinion." In August, he told the Washington Examiner that he would prefer it if both he and Biden were drug tested before their first presidential debate, which is scheduled to take place on September 29 in Ohio.
Trump and his campaign have also questioned Biden's mental fitness during campaign rallies and in targeted campaign ads. Trump similarly questioned former Secretary of State Hillary Clinton's mental prowess when he ran against her for the presidency in 2016.
When ABC News "World News Tonight" host David Muir asked Biden about some of Trump's comments during an interview last month, Biden responded with a laugh, "Mr. President, watch me."
"I think it's a legitimate question to ask anybody over 70 years old whether or not they're fit, and whether they're ready," Biden said. He then repeated his earlier response to the president and invited the American public to "watch me."
Biden is 77 years old and, if elected president, would be 78 by the time of the presidential inauguration in January 2021. At 74 years old, Trump is currently the second-oldest president to hold office, just behind former President Ronald Reagan, who was days away from turning 78 when his second term ended in 1989.
Newsweek reached out to Biden's campaign for comment but did not receive a response in time for publication.
This story has been updated with additional information and background.