Trump Caused Violence in Israel, West Bank to Spike With Jerusalem Embassy Move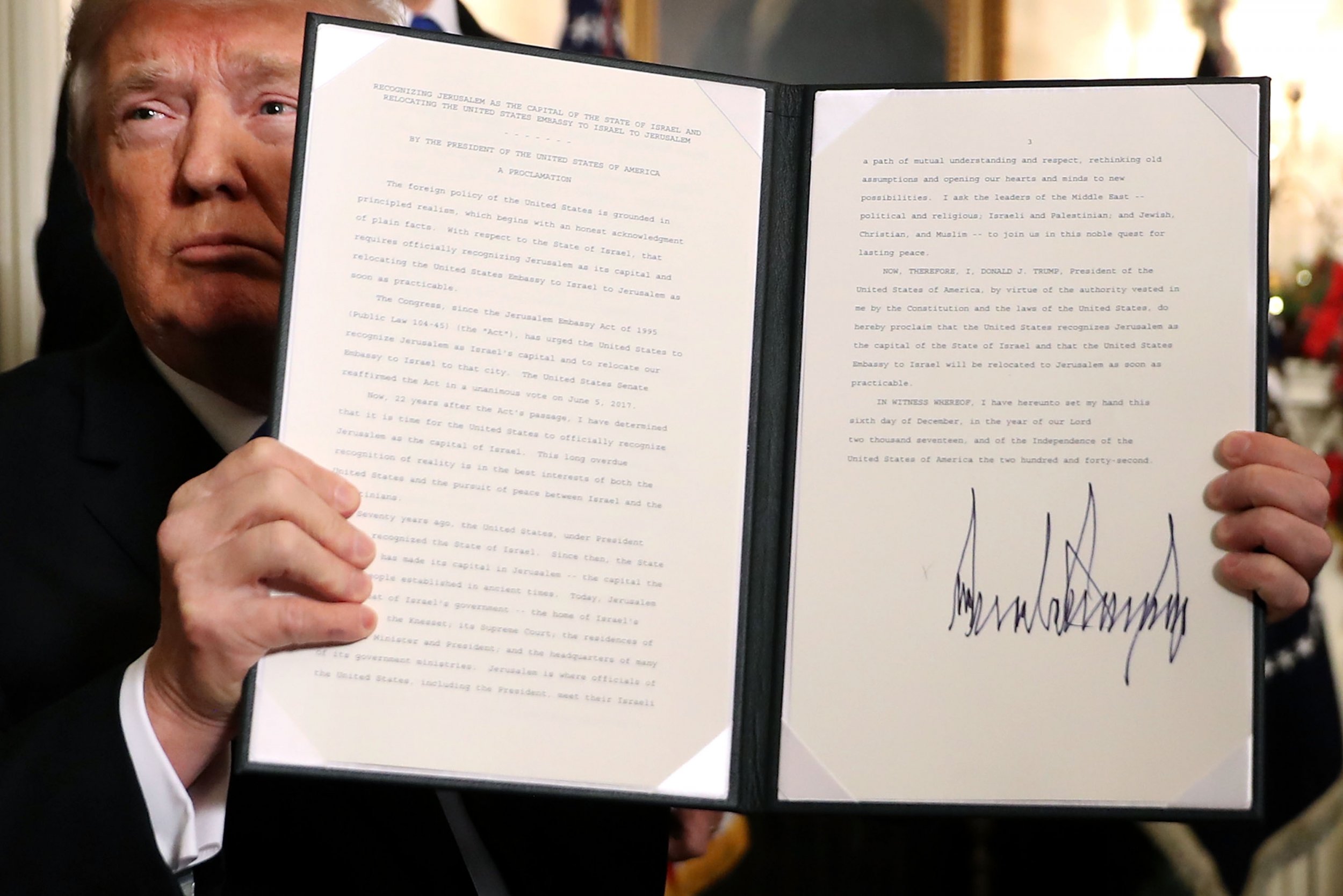 The number of attacks in Israel and the West Bank has tripled since President Donald Trump's announcement to relocate the U.S. Embassy from Tel Aviv to Jerusalem, according to new figures.
Israel's Shin Bet, the country's domestic security agency, said that there were 249 attacks in Israel, the West Bank and Gaza during December.
This number was compared to 84 attacks in November and 71 in October. The Shin Bet released the new figures this week, according to the Times of Israel.
The two most serious incidents were both stabbing attacks, one at a Jerusalem bus stop and another at a protest near the West Bank city of Ramallah.
Both of the victims were wounded. The Jerusalem attacker said Trump's announcement was the reason for his attack, while the Ramallah attacker died of his wounds after being shot by Israeli forces at the scene, so his exact motive remains unclear.
The Shin Bet did not explicitly connect the rise to Trump's announcement but it lines up with earlier forecasts by Israeli authorities that the months following the move would be tumultuous.
The decision, announced on December 6, set off a wave of protests in Jerusalem, the West Bank and the Gaza Strip.
Those three areas of the region also saw marked increases in violent attacks.
Between November and December, West Bank attacks rose from 53 to 178; Gaza attacks, which included rocket launches, increased from one to 15; and in Jerusalem attacks rose from 29 to 56.
Palestinian militant group Hamas called for a new Palestinian intifada, or uprising, after Trump's announcement, demanding that Palestinians "go out in anger" and battle to protect the city from Israeli control.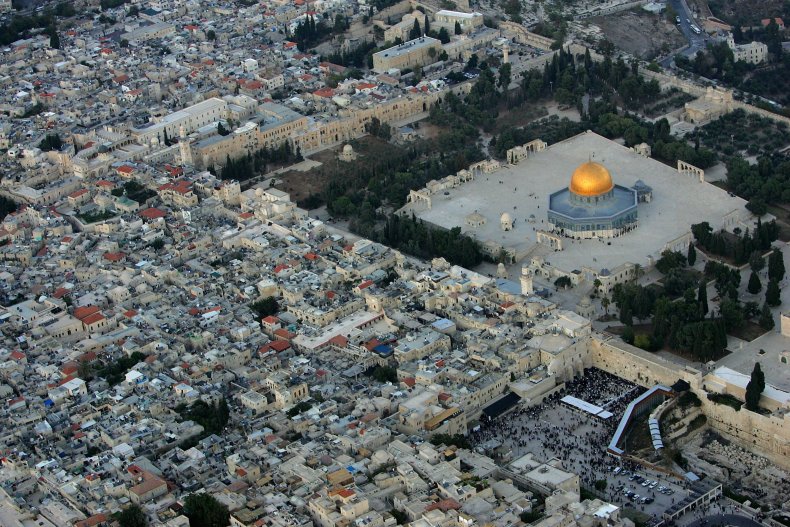 Israel captured east Jerusalem in the War of 1967. Palestinians seek the same territory to be the capital of any future state, and it hosts some of the holiest shrines in Islam and Judaism.
These include the Haram al-Sharif, or Noble Sanctuary, which Muslims consider to be the third-holiest landmark in Islam, behind Mecca and Medina.
It is also known as the Temple Mount to Jews, one of the holiest places in Judaism and the site of two biblical Temples. Jews cannot pray at the site as it is still controlled by a Palestinian-Jordanian waqf, or Islamic trust.
Despite the apparent increase in attacks in the final month of the year, 2017 as a whole saw low levels of assaults by Palestinians and of Israeli victims compared with recent years. The number of significant attacks in the West Bank dropped to 99 in 2017 from 269 in 2016. The number of Israelis injured in attacks also dropped, from 263 in 2016 to 169 in 2017, according to the Israeli military.