Donald Trump Caves on Gun Reform, Will Appoint the Kind of Study Panel He Denounced Saturday
Early this month, President Donald Trump accused Republicans of being so afraid of the National Rifle Association (NRA) that they wouldn't raise the minimum age to buy an assault weapon. Now he's backing off the idea himself, according to senior officials who spoke with reporters Sunday.
On Monday, Trump is expected to announce the new Federal Commission on School Safety. Over the next year, the group, led by Education Secretary Betsy DeVos, will study the idea of raising the age to buy assault weapons from 18 to 21 and other policies on how to end school shootings.
The plan follows the massacre of 17 students and teachers at a Florida high school last month in which a gunman used an AR-15 assault rifle. The NRA opposes the idea of raising the minimum age and has lobbied Trump to abandon the idea.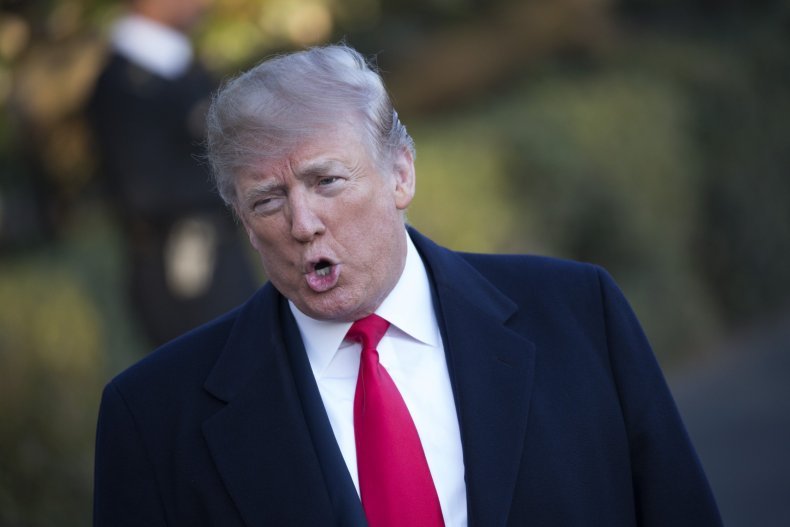 On Saturday, Trump accused commissions like the one he's appointing as being all talk and no action. "We can't just keep setting up blue-ribbon committees," he said during a rally in Pennsylvania, adding that all they did was "talk, talk, talk. Two hours later, then they write a report."
The president wants to move ahead quickly with a plan backed by the NRA to provide weapons training to teachers. The scheme would involve federal dollars.
During a bipartisan White House meeting the other week, Trump accused Pennsylvania Republican Senator Pat Toomey of being too "afraid of the NRA" to raise the minimum age in a new gun control law he was proposing.
"It doesn't make sense that I have to wait until I'm 21 to get a handgun, but I can get this weapon at 18," Trump said at the time.
Read more: Watch: NRA unveils ominous recruitment ad that slams athletes, "Hollywood phonies," journalists
After Trump met with NRA executive director Chris Cox the next day, Cox said the president had changed his mind. The following morning, the White House said Trump understood there was "not a lot of broad support for" raising the purchasing age.
Trump administration officials said Sunday that a more "pragmatic" approach was now being taken. Trump backs legislation that proposes beefing up background checks for those buying weapons. He also supports better mental health services.
Appointing a study panel amounts to "tiny baby steps designed not to upset the NRA, when the gun violence epidemic in this country demands that giant steps be taken," said Senate Minority Leader Chuck Schumer.
DeVos said Sunday that her commission was not just a way for Trump to pass the buck. "There are a lot of states that are addressing these issues in very cohesive and coherent ways," she said during an interview on 60 Minutes, suggesting she would examine what they were doing. Arming teachers "should be an option for states and communities to consider," said DeVos.
"This sounds like talking instead of acting," 60 Minutes journalist Lesley Stahl told her.
"No, there is a sense of urgency indeed," DeVos replied.