Trump Challenged to Stop 'Waging War' on Election Results by National Review Editorial Board
The National Review editorial board called on President Donald Trump to accept the results of the 2020 election on Monday.
"Getting defeated in a national election is a blow to the ego of even the most thick-skinned politicians and inevitably engenders personal feelings of bitterness and anger," wrote the board in an editorial titled Trump's Disgraceful Endgame. "What America has long expected is that losing candidates swallow those feelings and at least pretend to be gracious."
The board continued: "If Trump's not capable of it, he should at least stop waging war on the outcome."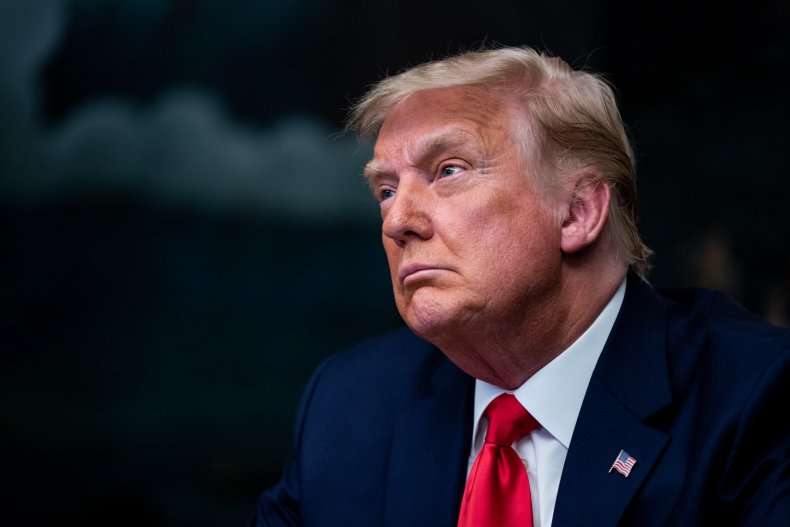 The election was called for President-elect Joe Biden and Vice President-elect Kamala Harris on November 7 by the Associated Press and several major television networks.
However, Trump has refused to concede, baselessly claiming that the election was decided through widespread voter fraud and irregularities, even after states began to certify their results and the General Service Administration (GSA) ascertained Biden's victory.
On November 26, Trump said he would only leave the White House if Biden won the Electoral College vote on December 14.
"This is not the kind of assurance presidents of the United States typically need to make," said the board in its editorial. "But it was noteworthy given Trump's disgraceful conduct since losing his bid for reelection."
Instead of conceding, Trump and his reelection campaign have filed countless lawsuits across the country in an effort to prove his claims that voter fraud led to Biden's victory. However, the National Review editorial board noted that "almost nothing that the Trump team has alleged has withstood the slightest scrutiny."
The board specifically addressed the results of a recent Pennsylvania lawsuit where the Trump team argued that some counties violated the equal-protection clause in the Constitution by allowing absentee voters in some counties to fix their ballots if they had an error, but not allowing others. The president's team also claimed that Trump election observers weren't allowed to be close to the where the ballots were counted.
With both claims, the Trump team aimed to disqualify 1.5 million ballots.
The panel of judges in Pennsylvania's third circuit ruled that the suit contained no evidence of fraud or evidence that Trump ballots and observers were not treated differently than Biden's.
"Flawed and dishonest assertions like this pollute the public discourse and mislead good people who make the mistake of believing things said by the president of the United States," said the National Review editorial board.
Trump's campaign didn't respond to Newsweek's request for comment in time for publication.